If you've been on my blog before, you've probably seen me talk about Qmee as one of my favorite extra income sites that pays you to search the internet. Over the last few months, Qmee has been expanding; it's added paid surveys as a way to earn, and I've just got word that they have a mobile app for Android and IOS devices.
I was a little upset to see that the app does not pay you to search the internet on your phone, but does give you a way to take surveys for cash. If you're already familiar with Qmee, there's not much new with the app, but if you're not a member I highly recommend taking advantage of getting paid to search the internet on the desktop version. You can learn more at Qmee.com.
In this Qmee App Review I'll cover the ways to earn, how to get paid, and if the Qmee app is a scam!
---
Qmee App Review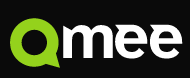 App: Qmee
Type: Surveys
Verdict: Legitimate
I've been using the desktop version of Qmee for more than 2 years and cash out every month, so I know that this app is completely legitimate. I will say that I was a bit disappointed the app only allows you to earn taking surveys and not by searching. With that being said it's still a good app and the regular Qmee payment system still applies (no minimum cash out amount).
I prefer the desktop version of Qmee, but if you're looking to earn some extra cash on your phone, taking surveys with Qmee isn't a bad way to kill some free time.
If you'd like to learn more or to join, visit Qmee.com to get started.
---
How To Earn With The Qmee App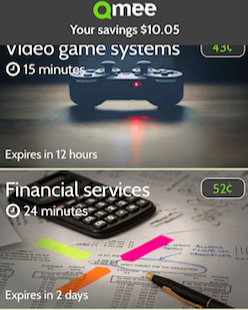 At this time, the only way to earn with the Qmee app is by taking surveys. There's not always surveys available, but when they do come available I recommend taking them all, it seems they send you more surveys if you try to qualify for all of them.
Once you receive a survey, you'll get to set the topic, estimated time to complete, and how much it pays.
You do have to qualify for the survey, meaning you need to answer a few screening questions before taking the actual survey. If you qualify, you can complete the survey and get paid. If you do not qualify, you'll have to choose a new survey to take.
Most of the surveys last 8-20 minutes and pay around $.50 a piece. The highest paying survey I've seen was $.80 and was 20 minutes long.
If you qualify for a survey and complete it, your earnings will be added to your account within the hour. You can cash out your earnings at that time.
---
Qmee App Rewards
If you're familiar with the desktop version of Qmee, the rewards are the same. You can cash out with Qmee via PayPal or Gift Cards.
PayPal payments have no minimum cash out amount, which means you can take a survey and have that amount in your PayPal account within a few hours.
Qmee offers Amazon, iTunes, and Starbucks gift cards, but they start at $5. Gift cards are delivered to your email within a few hours of cashing out.
---
Qmee App Complaints
I Don't Qualify
If you're familiar with taking surveys, you know that you have to qualify for surveys before you get to take them and get paid. There are some complaints about not qualifying for surveys, but you'll see these type of complaints with any survey site.
If you're not what the survey provider is looking for, you can't take the survey and get paid. It's just part of taking surveys, unfortunately.
You may want to check out PaidViewpoint; it's the only survey site that only sends you surveys you're already qualified for.
No Paid To Search
My favorite part about Qmee is getting paid to search with the browser extension. Unfortunately, there's no way to get paid to search on the app. Hopefully they'll find a way to integrate it soon, but at this time you'll have to use the desktop version for this feature.
---
How To Earn More With The Qmee App
Qmee Surveys & Search
The obvious way to make more with Qmee is to use their desktop version and get paid to search the internet. It's extremely easy to use and really doesn't affect your searching experience. If you're only interested in taking surveys on the app, I've found that the best way to earn more is by taking all the surveys they send to you. Even if you don't qualify, they collect information about you and are able to send you more surveys in the future.
Qmee Referral Program
Qmee does offer a referral program that can help you earn more. You'll earn $1 per referral that joins, uses Qmee, and cashes out. From what I've found it's pretty easy to find people that are interested in getting paid to search Google, so it shouldn't be hard to get some referral earnings.
---
Is the Qmee App A Scam?
The Qmee App is not a scam, but I'm disappointed you can't get paid to search. With that being said, the desktop version of Qmee is one of my favorite extra income sites. If you're looking to take short surveys on your phone to kill time, Qmee is a legitimate app to use.
If you're not interested in just taking surveys, I'd skip the Qmee app and learn more about getting paid to search Google with Qmee. It's pretty awesome.
Either way, you can learn more or join by visiting Qmee.com.
Want some more extra income? Here's a list of over 50 ways I make an Extra Income Online.
Extra Income not enough? Two years ago I started a blog and now make over $3,000 a month by sharing my passion with my readers. Now you can learn how to Start A Profitable Blog for completely free with My #1 Recommendation!
Do you think the Qmee App is a scam? Like the browser extension better? I'd love to hear your thoughts on this review in the comments section below! 🙂
Summary
Reviewer
Review Date
Reviewed Item
Author Rating