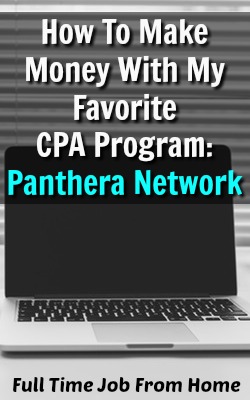 One CPA program that I started using a few months back is the Panthera Network. The Panthera Network offers a wide variety of offers in many different categories. As you all know, I'm in the "make money online" niche. There're tons of offers for additional income sites available within the Panthera Network along with many other niches.
I decided to write a Panthera Network Review just to show that this CPA Network is not a scam and you actually can make money with this program. I know that some CPA networks are a bit sketchy, but this one is one of the best.
In this Panthera Network Review, I'll cover some of the offers, terms of payment, tools you can use, and show proof that they pay!
---
Panthera Network Review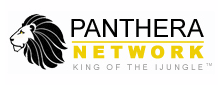 Site: Panthera Network
Type: CPA Network
Price: Free To Join
Verdict: Legitimate
In this Panthera Network Review, I marked it legitimate; there's no question that this CPA network is legitimate and pays, I'll show you payment proof in this review.
There's nothing I can complain about with Panthera Network. I've been using the program for a few months now and have been paid. My only complaint would be the first payment is going to take a bit longer than what they say on their FAQs. I'll explain why in the payment section of this review.
Is the Panthera Network worth joining? It depends on your niche and if there're offers that make sense to promote. In the next section, I'll cover the type of offers available.
---
Panthera Network Offers
I'm going to give you a good idea of what type of offers are available at Panthera Network, but the easiest way to see them all is to join! Here's a list of all the categories and then I'll explain each below!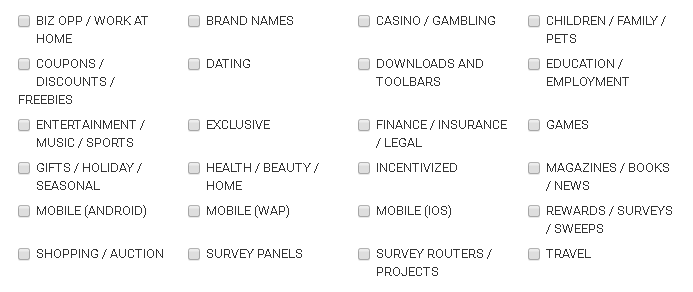 Biz Opp/Work At Home: Focused on the make money online niche. It has different online business ideas and systems.
Coupons: Focused on the money saving niche. It has a lot of coupon deals and free sample offers.
Entertainment: Has movie club offers along with some sports website subscriptions
Gifts/Holiday/Seasonal: Has offers for typical gift giving ideas like flowers and cards
Mobile: Wide variety of offers focused around mobile conversions. You'll find all categories of offers available for mobile
Shopping/Auction: Has offers from cash back websites and penny auction sites
Dating: Has offers from dating sites and services
Health/Beauty/Home: Has offers from cookbooks, cosmetic supplies and trials, and diet plans like Nutrisystem
Survey Panels: Has offers for survey panels and other reward sites that you'll see promoted on my site
Casino/Gambling: Has offers from online gambling sites and fantasy sports betting
Downloads/Toolbars: Has offers for different money saving and tracking toolbar extensions
Children/Family/Pets: Has offers from subscription sites/monthly boxes based on children, family, or pets
Games: Has offers based around subscription sites that offer games to download and play online
As you can see, there's a wide variety of categories and offers available for many niches. I will say that the Panthera Network caters more to the make money online and save money niches, but you can find at least a few offers to promote in your niche.
---
How Does Panthera Network Pay?
The Panthera Network offers payments via Check, PayPal, Direct Deposit, and Bank Wire. All payment forms are completely free except for Bank Wire. The Panthera Network pays once you have $50 in earnings. If you don't reach $50, your earnings will roll over to the next month.
The Panthera Network automatically invoices for payments, so no need to manually send an invoice. It seems that an invoice is created by the 20th of the following month and payments are released shortly after once commissions are approved.
*Be aware that the first payment MUST be made via mailed check and seems to take a bit longer than others. For my first month of February Earnings, the invoice was created on March 20th, and I received my mailed check on April 18th.
Here's proof of my first check:

---
Panthera Network Tools
Reports
There're a few different reports available at the Panthera Network. The main two are Performance Report & Conversion Report.
Performance report shows each offer that you promote. How many impressions your link received, clicks, conversions, payout, and CTR. This is a great report to measure how well your conversion rate is on each offer that you promote.
The next report is called a conversion report. This shows all of your conversions in a list format. The thing I like about this report is if you use Sub Ids (covered next), you can easily track where your conversions are taking place on your website.
Sub IDs
Sub IDs are an extremely useful feature that helps you track exactly where your conversions are happening. For example, one offer I promote is called Swagbucks. I promote Swagbucks on many pages of my website, for instance, my Swagbucks Review & Extra Income Sites page. When I create my referral link, I can use Sub IDs to track which page of my website the conversion came from.
You can see an example of how I use sub IDs below: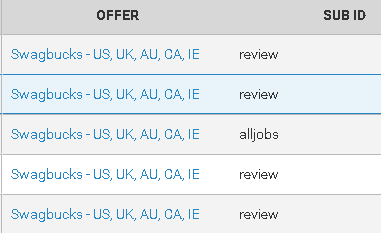 APIs
This is not a feature that I've used or even really messed around with, but from my understanding, there're quite a few custom widgets you can create to help promote offers and the Panthera Network. For example, you could create a custom widget that shows your accounts stats to show that Panthera is legitimate and works.
---
How To Get Started: Panthera Network
Now that you know that the Panthera Network is legitimate and you really can make money, it just depends if they have offers that fit well with your niche. I highly recommend the Panthera Network if you're in the "make money online" niche, but there's a ton of offers for other niches too!
To learn more or to join visit PantheraNetwork.com to get started. It only takes a few minutes to apply, and they usually accept you to the CPA program right away!
How will you promote the offers on the Panthera Network? Well, I use my website to drive free traffic to the offers. You can learn more about what I do by visiting My #1 Recommendation. I'll show you how to start a profitable website, drive traffic, and make sales for completely free!
Do you think the Panthera Network is a scam? Would love to hear your thoughts on my review in the comments below! 🙂
Summary
Reviewer
Review Date
Reviewed Item
Author Rating