One of the most popular new cash back apps is Dosh, and if you haven't checked it out yet, make sure to read my Dosh Review.
If you're looking for other apps to earn cash back, today I'll cover three apps that you can use that are similar to Dosh. One is pretty much the same and the other two earn you cash back, but you'll still have to scan receipts.
With that being said, I still feel like they are worth using to maximize your cashback!
Please understand that the apps on this list won't ever make you rich! With cashback apps, you'll obviously need to spend money to earn any money. If you're looking for a large online income, check out My #1 Recommendation, it's how I made over $13,000 online last month!
If you have any questions about the apps listed below, I've left links to my full reviews, or you can leave comments below!
Let's get started, here're 3 cashback apps that pay like Dosh.
---
3 Apps That Pay Like Dosh
Drop is a new app available in the US and CA that's basically the same thing as Dosh when it comes to earning automatic cash back. I prefer Dosh, but it's not a bad idea to use both apps. Each app pays cash back to different stores, so if you join both, you can maximize your cash back.
Drop pays cash back to stores like Walmart, Target, Starbucks, Uber, McDonald's, and more.
Once you earn 5,000 points, you can exchange points for gift cards to Starbucks, Amazon, and many others starting at $5.
Here's proof that Drop pays, I cashed out a $10 Amazon gift card: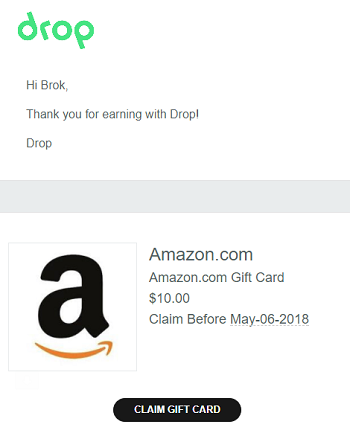 To learn more or to join, visit EarnWithDrop.com. You'll earn a $1 sign-up bonus once you link your first card!
Ibotta is another cashback app that specializes in grocery shopping rebates. They'll pay you to buy certain products; you can earn $.50-$2.50 on most rebates.
One difference is you'll need to take a picture of your receipt inside the app, so it's not exactly like Dosh.
At some participating stores, you can link your rewards card. If you do the process is similar to Dosh, but Ibotta still only pays cashback for certain items. Ibotta will confirm you purchased them automatically by finding the purchase on your reward card.
Once you earn $20, you can cash out via PayPal, Venmo, or gift cards.
Here's proof I've been paid via PayPal from Ibotta: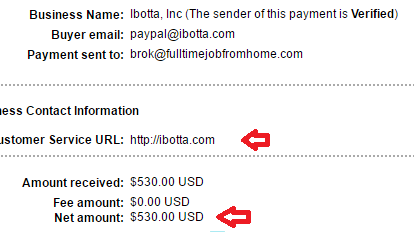 To learn more or to join, visit Ibotta.com. You'll earn a $10 sign-up bonus once you join and earn your first cash back!
Again, FetchRewards is not automatic cash back, but it's a legitimate option to get paid cash back on any item you buy, which makes it similar to Dosh.
FetchRewards pays you to buy items from specific brands but will still pay you a few cents for uploading receipts of any items.
Some of the participating brands include Frito-Lay, Gatorade, Kraft, Lay's, and many others. Again, you can still earn if you don't purchase items from these brands, but you'll earn more if you do.
Once you earn 3,000 points, you can exchange them for $3 gift cards to Amazon, Walmart, Target, and several other options.
Here's proof that I've cashed out an Amazon gift card from FetchRewards: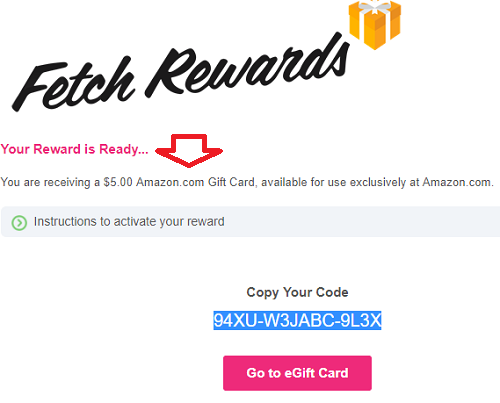 To join, visit FetchRewards.com to earn a $2 sign-up bonus!
---
More Ways To Make Money Online
I hope you enjoyed these three apps that are similar to Dosh. Again, Dosh is one of my favorite cash back apps right now, so I recommend checking out my full Dosh Review.
If cashback isn't your thing, I understand, it's not for everyone. Make sure to check out some of the other ways I make money online:
Extra Income Sites That Pay Me
How I Made Over $13,000 Online Last Month
Work From Home Jobs Hiring Now
Do you know of any other legitimate apps like Dosh? I'd love to hear your thoughts in the comments section below!