3
Zirtual Scam Review: What's A Zirtual Assistant Salary?

I recently came across a pretty good virtual assistant company called Zirtual. They are a very reputable company, but I did see some people asking if Zirtual was a scam, so I've decided to write this Zirtual Review.
From the investigating I did Zirtual is 100%, not a scam and a very reputable company that hires virtual assistants to work for their clients.
I searched all over for a Zirtual Assistant Salary and finally did find some information so I included it in this review.
That's enough chit-chat let's dive into this Zirtual Review.
Make sure to check out 30 days or less to VA Success! It's an awesome course that teaches you how to become a success Virtual Assistant For a limited time, get a copy of their free ebook: 150 Services You Can Sell As a VA!
---
Zirtual Assistants Review
As a Zirtual Assistant, you will have to go through a lengthy application process. If hired you will be assigned to clients. As most people needing VAs, most are just too busy and looking for help with easy tasks that are time-consuming.
From what I can tell tasks include scheduling appointments, answering emails, and gathering information. It really all depends on the client's needs.
---
Zirtual Requirements
Zirtual is very straightforward with what they are looking for, here is the list of requirements.
Strong desire to help people and a positive attitude
Prompt responses to clients' questions and requests
Familiarity with standard assistant tools like Google Docs, GCal, Microsoft Word, Excel, Outlook, etc.
Solid phone access; landline or dependable cell phone
A high-speed internet connection
Rockstar writing skills and attention to detail
Expert communication skills
Strong organizational skills
Strong problem-solving skills
Brilliant project management style
Must be extremely flexible
Ability to work 8:30 am – 5:30 pm in client service time zone
Along with this long list of requirements, all applicants must have completed at least a GED, but a college education is preferred.
---
Zirtual Application Process
The Zirtual Application Process is pretty long. You can start by visiting their application here. One thing to mention is that they hire other positions as well, but most positions are VA and they do want you to be located in a certain area of the US.
Last Month I Made

$13,841 Online
I Bet You're Tired Of Making Pennies Online. No More BS. If You're Serious About Making A Full-Time Income Online You Need To See The TRUTH. Stop Wasting Your Time With The Next Big Thing When There's Already A Proven Method That Works!
During the application, you will be asked the general personal information questions along with some generic face to face interview questions like why should we hire you. Luckily for you, you can come up with an answer beforehand and won't be put on the spot.
If they are interested you will be required to do a virtual interview. From what I've heard you will be required to create a short video just talking about yourself. If they like what they see they will get back with you and you will move onto the next step of the process.
The 2nd step of the process is a skills test. It looks like it's pretty easy to pass and will test you on things like computer usage, communication, and social media.
If all goes well you will be contacted and hired. From what I've seen they will let you know either way if you're hired.
---
Zirtual Assistant Salary
Zirtual does not come out and say how much their assistants will be paid, but I did find a little bit of information in the forums.
From what I can see pay ranges from $12-$15 an hour. No information on how they pay, but most likely by PayPal or Direct Deposit.
Your Salary will depend on how many hours you work of course, but they do pay for time off and on some holidays.
---
Zirtual Complaints & Concerns
Tons of Work
This is coming from people hired by Zirtual in the past, there have been complaints of having too much to handle. Of course, this brings up the complaint of pay not being good enough as well.
But some members have said that they just don't have enough time and too much work to complete in a 40 hour work week.
Which sometimes can look like you're performing poorly.
Full Time 
If you do get hired by Zirtual, it's going to be a full-time job. At this point in time, they are only looking for full-time VAs that are available 8 hours a day within your clients time zone.
This may be what you're looking for, but a lot of people are looking for a flexible schedule when they look for a work from home job.
Zirtual isn't going to be flexible.
Application
I'm really glad to hear that they contact you either way when you apply for the job letting you know yes or no. But I found a few complaints where people thought they basically had the job wrapped up. The interview was great and they did well on the skills test.
Only to find out a week later that they did not get the job.
Work From Home Jobs are extremely competitive so I completely understand why, but you may want to keep in mind that just because you did great doesn't mean you will get the job.
---
Is Zirtual A Scam Or Legit?
Although I found some complaints about Zirtual I have to say it's a completely legit work from home job. They do pay their members and if you can get accepted most members seem to be pretty happy.
It kinda sucks that the hours are not more flexible, and I couldn't find information on how they pay, but I still feel like this would be a good job if it's what you're looking for.
If you would like to learn more or to apply visit Zirtual Jobs.
New to working as a VA? Make sure to check out the 30 days or less to VA Success. It's an awesome course that will teach you everything you need to know! For a limited time, get a copy of their free ebook: 150 Services You Can Sell As a VA!
For you looking for flexible hours Zirtual probably isn't for you, but check out some other work from home jobs or my #1 recommendation that allows you be your own boss and to set your own hours!
Worked For Zirtual? Have More Info for this Zirtual Scam Review? I'd love to hear your thoughts in the comments section below!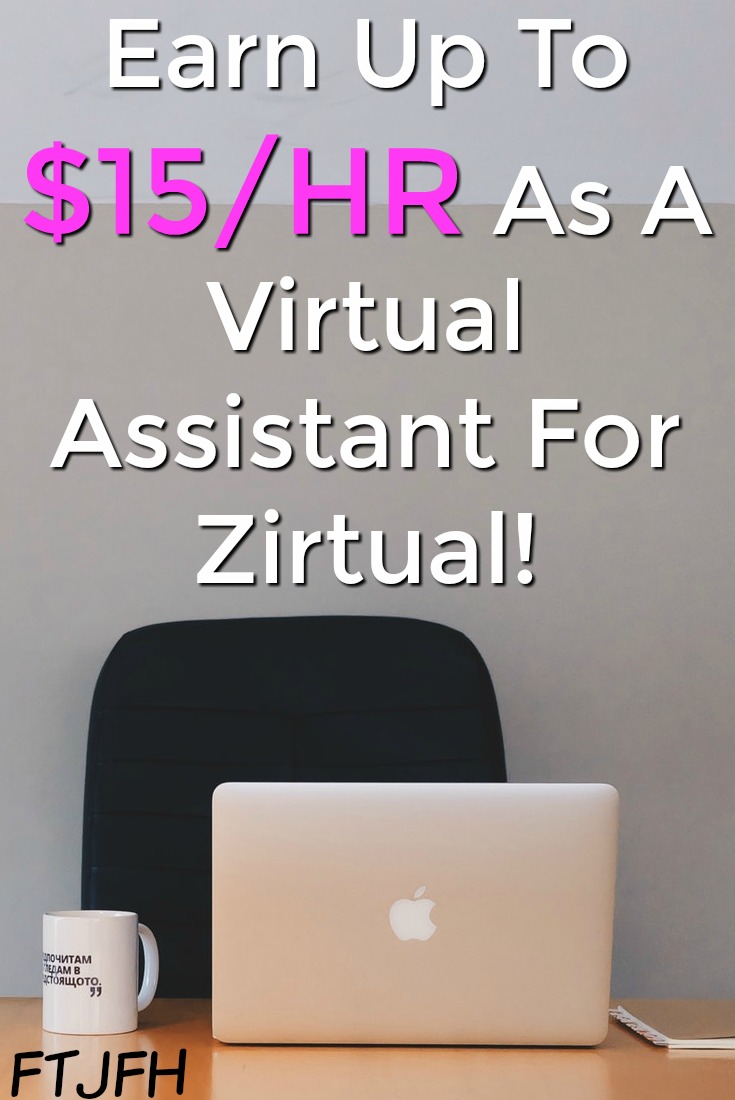 Summary
Reviewer
Review Date
Reviewed Item
Author Rating