1
Virtual Office VA Staffing Jobs Review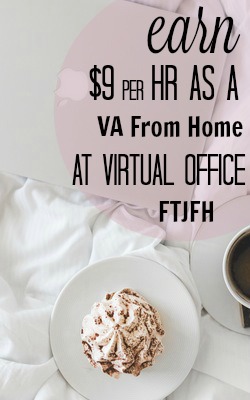 Virtual Office VA Staffing is a company that hires people to make calls on real estate leads to collect information. They are not hiring all the time, but occasionally hire people to work at home in this position.
From what I can see there is a lot of positive feedback about this company so I decided to write a review of what the job entails.
Today I will cover exactly what you'll be doing, how much you get paid, and other important information about this position.
Make sure to check out 30 days or less to VA Success! It's an awesome course that teaches you everything you need to know to become a success Virtual Assistant! Don't forget to get their free ebook 150 Services You Can Sell As a VA!
---
Virtual Office VA Staffing Job Information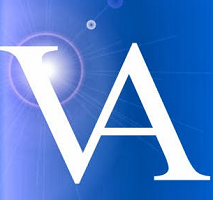 The job that you'll be hired for is basically collecting real estate information from people trying to sell their house without a real estate agent. What you will do is call homeowners, you'll be asking information about the piece of property and mortgage information.
You won't be selling anything, but you will be calling leads that haven't been asked to be contacted, so this might be something that bothers some.
You won't be given leads to call, so it's your job to find for sale by owner properties and contact them to confirm information about the property. You get paid for anytime you spend collecting information about a piece of property.
Once again some people won't be comfortable with this. Feedback from workers is mostly positive, but they do say you will run into people who are very rude and don't want to share any information with you. I guess this is to be expected since they've never asked to be contacted.
---
Application Process And Requirements
The requirements are pretty simple for this job. You'll need a computer with internet access. A phone is okay as long as you have good service or you can use Google Voice to make phone calls.
They're looking to hire people that are comfortable calling homeowners and familiar with programs on Google Documents (basically the same as Microsoft Office products).
Last Month I Made

$13,841 Online
I Bet You're Tired Of Making Pennies Online. No More BS. If You're Serious About Making A Full-Time Income Online You Need To See The TRUTH. Stop Wasting Your Time With The Next Big Thing When There's Already A Proven Method That Works!
Applying is super easy, you'll fill out an application on their website, it contains basic personal information. You'll also need to send over a resume. If they are interested you'll be invited to a training session.
This is to make sure you're comfortable with the job and to train you on what's expected. There is additional training available after being hired.
---
Fixed Or Flexible Schedule?
With this job they are up front and let you choose how much you'd like to work. From what I can find there are some people working part time and some that work a full time 40 hour work week.
They do say that they have different needs so sometimes they'll only be hiring part time employees and sometimes only full time. But from what I can see you can set your own schedule and choose how much you work each week.
---
How Much Does Virtual Office VA Pay?
When you first start working for Virtual Office VA pay is $9 an hour. They pay by PayPal once a week. The qualifications for paid time is a bit weird, but basically you only get paid for the time it takes you to gather information.
This time needs to be recorded and sent in to get approved and paid. From current workers most feedback is very positive and they don't seem to have problems getting hours approved or getting paid.
---
Is Virtual Office VA Staffing Legit?
From what I can see Virtual VA Staffing is completely legit, the feedback from workers is pretty positive and the owner of the company can be easily contacted if you have any issues.
One thing to remember is you'll be calling people trying to sell their house. You won't be selling anything, but you'll be asking for information. Some people won't be comfortable with this so this job is not for everyone.
If you're comfortable calling home owners this seems to be a good scam free company to get involved with. If you'd like to learn more or to apply visit their website and fill out an application.
New to VA work? Make sure to check out 30 days or less to VA Success! It's an awesome course that teaches you the tools to become a successful Virtual Assistant! For a limited time get a copy of their free ebook, 150 Services You Can Offer As a VA!
Calling homeowners not your thing? You may be more interested in some of the other work at home jobs, extra income sites, or my #1 recommendation. There are plenty of jobs and sites out there that don't require you to call people, you can still work at home and make money online.
Worked For Virtual Office VA Staffing? Have more information for this review? Let me hear what you know in the comments section below!