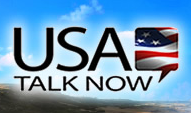 Have you heard of USA Talk Now Surveys? Well if you haven't you're lucky because this site is a complete scam. I hope you have not joined this site yet because it will be a complete waste of your time.
USA Talk Now has been around for a few years and in the beginning they were a pretty good survey site, but for the last few years everything has gone down hill. A site that once made payments on time now locks people out of their accounts and never pay earnings.
Do yourself a favor and stay away from this survey scam, but if you would like to learn more continue reading to see exactly why USA Talk Now Surveys is a scam.
---
USA Talk Now Surveys Scam
Website: USATalkNow.com
Price: Free
Score: 0 Out of 100
Verdict: SCAM!
As you can see I gave USA Talk Now Surveys a terrible score and marked it a scam. Like mentioned above this site used to be pretty good, but has became a complete scam over the last few years.
There really isn't anything wrong with the details of this site such as cash out amount and surveys, but there is a major problem. They no longer pay their members. There have been a ton of complaints of members being locked out of their accounts after reaching the cash out amount.
For this reason USA Talk Now is a scam and should be a site that you stay away from, but go ahead and check out the survey sites I do recommend.
---
Why Is USA Talk Now Surveys A Scam?
Locked Out Of Account (no payments) 
Here is the only problem with this site and it happens to be the biggest thing that matters. They no longer are paying their members.
Basically what they are doing is letting people join the site and take surveys like normal. Earnings for taking surveys are added to your account as normal, but when you are nearing or have reached the minimum cash out amount of $10 you're locked out of your account.
That means you no longer are able to login which means you can't request a cash out for your earnings.
There really is nothing you can do, but you've already earned USA Talk Now money for taking surveys, but now you have nothing to show for it.
Support (response to payment issues)
It wouldn't be a huge deal if people getting locked out their accounts were getting the problem solved, but with USA Talk Now the members having problems are not getting any help. Most of the members are reporting no response from support, but a few have gotten a response and basically says you violated the terms at some point and you're basically screwed.
---
Is USA Talk Now Surveys Legit?
USA Talk Now is a complete scam, the thing that really pisses you off is they let you earn money normally just like any survey site and then when you reach the cash out amount you can't get paid. Like I mentioned if they were paying their members this would be a decent survey site, which makes members trust this site and eventually they get screwed.
I don't recommend this site to anyone trying to get paid for taking surveys because most likely you're going to run into the same problems as the many members getting scammed. My recommendation is to check out some of these scam free survey sites that I actually get paid by each month. You don't have to worry about not getting paid and they are much better survey sites then USA Talk Now Surveys.
You may also be interested in seeing how I make a full-time income online. It's not like taking surveys and you can create a website for completely free. To learn more about this process visit Start Your Own Online Business. 
Thank you for reading this USA Talk Now Surveys post. This site is a complete scam, but take a look at some of my recommendations above to find some scam free ways to make money online. If you've had experiences with this company I'd love to hear about them in the comments section below!
Summary
Reviewer
Review Date
Reviewed Item
Author Rating