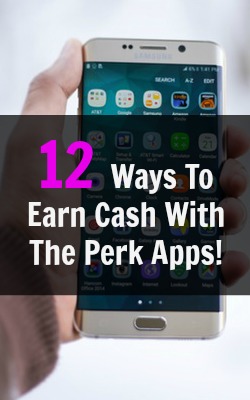 Some of you may already know about the series of apps put out by Perk.com. Perk is a website that has a few ways to make money online; they also have 11 apps that can help you earn money on your smartphone.
I've already reviewed a few Perk apps, but I wanted to review the Perk.com website and give you an idea of what each app does and how you can earn.
One thing that's very convenient is once you sign up for a Perk.com account, you sign up for each app with the same information, and all earnings accumulate in one place!
Please understand that Perk, the perk apps, and any other make money online apps won't earn you much money, they are just small income sites. If you're serious about making a full-time income online, check out My #1 Recommendation, it's how I made over $13,000 online last month!
Inside this Perk.com Review, I'll show you how you can earn, what apps are available, what rewards perk has, and answer is it a scam or legit way to make an extra income.
---
Perk.com Review
Company: Perk Apps
Price: All Apps Are Free
Score: 80 Out of 100
Verdict: Legit 
I gave Perk.com and the perk series of apps a good score and marked it legit. I do have a few concerns with these apps, but overall all the apps are pretty good and offer a variety of ways to earn.
One thing I like is all the apps and website runs under one account. Meaning that once you sign up you'll use that sign in on all of the apps. This keeps all of your earnings together; it would suck if each app's earnings were separate.
These apps won't make you rich, but if you find a few that you like and use them regularly in your spare time, you can make a few extra bucks each month.
---
How To Earn With Perk.com
Offers
On the actual Perk.com website, you can earn some points completing offers. If you've ever heard of Swagbucks, Fusion Cash, or any other rewards site, you've seen offers. These usually require you to sign up for a service or join a mailing list.
Some offers are completely free, and others require a credit card down or an actual purchase. The free offers pay less, and some paid offers pay up to $10 in points.
Shopping
The next way to earn on the perk.com website is by shopping. Very similar to Ebates or Swagbucks, where they'll pay you a few points per every dollar you spend. Almost any online store that you can imagine is available and most pay from 5-25 points per dollar spent.
Perk Apps
Perk has a serious of apps that cover a wide variety of ways to earn. In the next section, I'll cover each app, so you know the many ways to earn with the perk apps.
---
How To Earn With the Perk Apps
Perk TV: Perk TV is probably the most popular Perk app. This app lets you watch videos on your smartphone. Most of the videos are 1-3 minutes long and reward you a few points for every video.
Perk TV Live: This app lets you earn points while you watch live TV. This app listens for ads to come on during a live TV program. For every ad you view, you'll earn perk points.
Perk Scratch And Win: With this app, you can buy Perk scratch off tickets with the tokens you've earned. Scratch offs award points to be redeemed for gift cards.
Perk Pop Quiz: With this app, you'll earn points and tokens for answering trivia questions.
Perk Screen: Get paid to unlock your smartphone. Only available on Android. You'll be shown an ad every time you go to unlock your phone.
Perk Shopping: Get paid to shop. This shopping app will give you points based on how much you spend at stores on their list.
Perk Browser: Download the perk browser on your phone and get paid points for browsing the internet through the app.
Perk Search: Similar to Perk Browser, but only pays you to search. It's similar to SwagBucks, where you won't always earn points, but occasionally you'll be rewarded points.
Perk Wallet: This app doesn't earn you any points, but it's a good place to go to see all your earnings and redeem your points for gift cards.
Perk Prize Mob: Similar to the penny auction sites where you can spend tokens on prizes. Each time there's a bid the clock starts over. It's very difficult to win, but a place to spend your tokens.
WordSearch: Rewards you points for playing and finishing word searches.
JetPack Journey: A fun game that you can play to earn tokens and points occasionally.
---
Perk.com Rewards
After you make some points through perk and the apps you can exchange them for a few different reward options. I've covered them all below: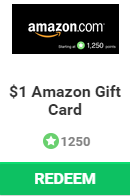 Gift Cards
The main way to spend your Perk points is on gift cards. You'll find a ton of options, most starting out at $5 or 5000 points.
They do offer an Amazon gift card starting at $1 or 1250 points. Some of the $5 gift cards are Target, Starbucks, Walmart, Nike, and many more.
Sweepstakes
Perk has a ton of Sweepstakes going on all the time. You'll find cash giveaways, gift cards, and even some physical products.
Some sweepstakes cost tokens and others cost points. But most sweepstakes entries cost from 15-50 points.
Perk Plastik
The final option is called Perk Plastik. It's a debit card that you can transfer your perk earnings to. I'm not a financial adviser, so I'm not going to recommend this method, but you can check it out once you join to see all the related fees. Just know that it's an option.
---
Perk App Referral Program
Perk does have a referral program across all of their apps. Meaning you can refer someone to Perk.com and they can use any of the apps to earn.
You'll earn 500 points for every friend you invite, once they cash out their first reward.
They give you a referral link and let you easily share your link on social media. I wish you got some points for them joining, but 500 points once they cash out isn't too bad.
---
Perk.com Complaints
There're not many complaints about the perk website and series of apps, but there're a few things that people don't like.
Points & Tokens
The only real complaint I have with the Perk site and apps is the use of Points and Tokens. For some reason, some apps earn you points, and some earn you tokens.
In general, points are used for sweepstakes and tokens are used for the gift cards, but they do overlap on some apps.
It just makes it more confusing and can limit the rewards you can purchase. I wish they just made it into one or the other.
Expecting A Huge Income
For some reason, when people see the many different ways to earn with Perk they think they can make a huge income. The truth is that Perk is a rewards site. These sites do give you the ability to earn in many ways, but the income won't be huge.
If you use a few of their apps, you can expect an income of $5-$25 a month.
---
Is Perk.com and Their Apps A Scam?
Perk.com and the series of apps are completely legitimate and scam free. With apps, you have to go in knowing that it won't be a huge income, just some extra cash. As long as you know this you'll be pretty happy with the perk apps.
The only major complaint I've found is having two types of payments, points and tokens. I wish you were rewarded one or the other because it does get a bit confusing. Other than that concern, the perk apps offer a wide variety of ways to earn with your smartphone.
If you'd like to learn more or to join, you can visit Perk.com or download any of the apps through your mobile device's app store.
Again, Perk and other extra income sites are going to be a very small income each month, if you're serious about making a full-time income online, check out My #1 Recommendation, it's how I made over $13,000 online last month!
Looking for more Extra Income? Here are some other great sites and apps I recommend for extra income.
If you didn't find what you were looking for here, check out these helpful links:
Extra Income Sites That Pay Me
Work From Home Companies Hiring Now
How I Made Over $13,000 Online Last Month
Have You Used Perk.com or Any Of The Apps? I'd love to hear your thoughts on this perk apps review in the comments below!
Summary
Reviewer
Review Date
Reviewed Item
Author Rating