If you're about to sign up for PanelPayDay, wait one second. I recently came across PanelPayDay and went ahead and joined. I decided to write this PanelPayDay review because I think a lot of people will be confused on exactly what's going on with this site.
PanelPayDay is not necessarily a scam, but it's not really what you think it is.
In this PanelPayDay Review, I'll cover the truth behind the site, what you get, complaints, and see if this is just another survey scam!
---
PanelPayDay Review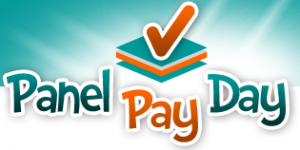 Site: PanelPayDay
Price: Free
Score: 40 out of 100
In this PanelPayDay Review, I gave them a bad score. I have to say this isn't a scam because it's free to join, but the site is misleading, unnecessary, and will spam the crap out of your email.
They do not have any higher paying surveys. They don't have any surveys at all. It's just a list of other surveys sites you've probably already heard of.
Panel Pay Day isn't a site you need to join, just take a look at this free list of survey sites, if you're interested in getting paid to take online surveys.
---
How Does PanelPayDay Work?
Signing Up
Signing up for PanelPayDay is a bit different than most of the legitimate survey sites that you'll see. First, you'll enter your email, name, and general information about yourself such as demographics, employment, and household information. All that is standard for joining a survey panel, but then it makes you go through a ton of annoying offers.
Once you enter in your information you'll go through 5-10 pages of just straight offers; these offers consist of other survey panels and other make money online opportunities. You can see an example of what you'll see to the right.
Taking Surveys
Once you get through the offers, you'd think you'd be ready to take some surveys, but that's not the case with PanelPayDay. They don't have any surveys that you can take on this site. All they have is other survey sites for you to join.
You'll see a long list of survey sites and other making money online opportunities that you can join. On the list, there're a few sites I recommend such as Swagbucks and Fusion Cash. But there's also sites that are scams that I do not recommend.
Let me make it clear that you will never take a survey or get paid to take surveys on PanelPayDay. This site is set up to collect your email and get you to join survey panels, so you become their referral, and they earn a commission on all of your earnings!
---
PanelPayDay Complaints!
Surveys Pay $25?
One of the first things you'll see when you land on PanelPayDay.com is that their surveys pay $25 per survey. First off, you already know that Panel Pay Day doesn't have their own surveys. All they do is refer you to other survey sites.
There's nothing special about the list of survey sites you receive. All of the sites have surveys ranging from 5-60 minutes long with most paying in the $.50-$2.50 range. There're occasionally surveys that pay more, but they're rare, and the qualifications are very specific.
If you work your butt off taking surveys, you can expect to make $10-$25 a month.
Email Spam!
I joined PanelPayDay and within less than 24 hours of joining I'd already received four spam emails from them. All the emails wanted me to join more sites or look at other make money online opportunities. If you're like me you receive many important emails each day; it's incredibly annoying to get a ton of spam emails each day.

Plus most of the emails that PanelPayDay sent me were promoting straight crap and complete scams.
I wouldn't mind many emails if they were sharing great information, but all they do is send you scams. Makes you wonder if anything they promote is legitimate!
---
Is PanelPayDay A Scam or Legitimate?
Since PanelPayDay is free to join and they do give you a bit of information about surveys, I can't call this site a scam. With that being said, they give you unrealistic earning expectations and some other false information.
All this site is set up to do is collect emails and then refer you to other survey sites where they receive a commission on your earnings. In no way am I saying that method is a scam because it's not, but as someone looking to make money online with survey sites, there's no reason to join PanelPayDay.
Just know that if you decided to take surveys online, the income you can make is much smaller than what's promised at Panel Pay Day. If you'd like to learn more or to join a great survey site, forget about Panel Pay Day, and take a look at my Free list of survey sites I recommend.
About two years ago I stopped taking paid online surveys; I found a much better return on my investment called affiliate marketing. I now make a full-time online income with My #1 Recommendation, make sure to check it out. Also for a limited time, I'm offering you the chance to work with me directly for just $19.
Do you think PanelPayDay is a scam?
Summary
Reviewer
Review Date
Reviewed Item
Author Rating