One great way to make money online is by becoming a freelance writer. Unfortunately, Paid Online Writing Jobs is not going to help you do this. In this Paid Online Writing Jobs Review, you will find out exactly why this company is going to scam you out of money and not help you land online writing jobs.
Don't get me wrong, writing articles from home or what I like to call freelance writing is an entirely legit way to make money online, but companies like Paid Online Writing Jobs are scams and just want to take your money for showing you information that can be found for free on the internet.
In this Paid Online Writing Jobs review, I will show you exactly what you get when you purchase this product, show you why it's a waste of your money, and show you some legitimate resources to help you get started making money writing online.
Writing for others is great, but your writing could be earning you a large passive income. Read My #1 Recommendation to learn more.
---
 What is PaidOnlineWritingJobs.com

Paid Online Writing Jobs is a company that promises that they can get you Freelance Writing Jobs. They say they will teach you everything you need to know about making money with Freelance Writing and that they can help you find a buyer that you can do long-term writing for.
---
What Do You Get When Buying?
Whenever you buy Paid Online Writing Jobs you will receive the  following:
3 Days Of Training
Some Free Bonuses
Access To Their Job Directory (this is not true check concerns)
---
Paid Online Writing Jobs Review
Website: PaidOnlineWritingJobs.com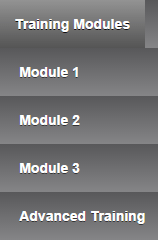 Price: $47.00
Verdict: SCAM, not worth the money
In this PaidOnlineWritingJobs.com review, I marked them a Scam and not worth the money. All the information inside can be found for free online (check the end of this post to learn about alternatives). The training is okay, if you don't know what Freelance Writing is you will learn, but there are no secret tips that are going to make you a successful Freelance Writer. The bonuses are free E-books that cover some other Freelance topics, and the Job Directory is not real, they just refer you to other companies (that will be listed below.)
---
Paid Online Writing Jobs Complaints
Training
Honestly, the training within Paid Online Writing Jobs is pretty helpful. It doesn't teach any secret method to earning money with Freelance Writing, but that's because there is none. The problem I have with the training is that it just tells you what Freelance Writing is and how to get started. That's great, but this information can be found anywhere on the internet for completely free.
Finding Jobs
One of the big sale points of Paid Online Writing Jobs on their landing page is they have a freelance writing jobs directory that you can use to find writing jobs, but turns out that's not true. All they do is refer you to other Freelance sites like Odesk and Elance.
The only way Paid Online Writing Jobs would be worth any money is if they did have a job directory where you could find freelance writing jobs, but they do not.
Job Board
What Paid Online Writing Jobs does have is a job board where writers can post what they call "jobs," but it's just writers saying I will write a post for you for this much money. There are no people that will buy the jobs on the site!
Job boards are a way to find Freelance Writing Jobs, but the one that Paid Online Writing Jobs has is not active. Most of the jobs on there are posted over two years ago.
This means posting here is a waste of your time!
---
Is PaidOnlineWritingJobs.com a Scam?
Paid Online Writing Jobs is not worth your time or money. I do not recommend buying this product because the training can be found on the internet for free just Google it. Paid Online Writing Jobs does not have any jobs for you to bid on they just refer you to other companies that are legit (see these companies in next section). They also say their job board is where you find jobs to bid on, but it's just other writers who have placed gigs saying that they will write for companies.
Stay away from this company nothing inside the member's area is worth $47.
---
How to Get Paid to Write Online
I don't want you to get the wrong impression I think Freelance writing is a fantastic way to make money online. It's a hard thing to get into full-time because it is competitive, but that's the case with all legit ways to make money online.
If you're interested in learning more about legitimate online writing sites, please check out my Work From Home Directory. You can see a long list of legitimate sites that can help you find long-term writing jobs.
Most online writing jobs are paid by the project, if you're business minded and want to learn more about earning money from writing that pays you over and over, check out My #1 Recommendation.
If you're looking to earn more online on top of your writing income, check out some of the easy-to-earn Extra Income sites that can earn you a passive income.
Do you think PaidOnlineWritingJobs.com is a scam or legitimate? Let me know your thoughts in the comments below!
Legitimate Online Writing Jobs not what you're looking for? Check out the helpful links below:
PaidOnlineWritingJobs.com Review
Summary
PaidOnlineWritingJobs.com is a paid product that promises to teach you how to become a successful freelance writer, plus give you access to exclusive writing jobs.
Once you're inside there's a bit of training that covers general information on being a freelance writer but doesn't really help you get started actually making money. The finding jobs section leads you to free-to-use sites and the in-house Jobs board is a complete joke.
Overall PaidOnlineWritingJobs.com is not worth your time or your money.
Training

Finding Jobs

Jobs Board

My Overall Score
Pros
Basic Training Explaining What Freelance Writing Is
Cons
Paid to be Referred to Free Information/Sites
In-House Exclusing Job Board Doesn't Have any Jobs