Language Scientific, headquartered in Medford, MA, provides highly skilled translation services. They have many openings in their office in MA. But for this review, I will look at the Technical and Medical Translator position which is a work from home position.
Their requirements are pretty tough to meet for most of us, so if you don't have a ton of translating experience I recommend checking out the other companies hiring now.
Let's get started with this review!
---
Language Scientific Requirements
At Language Scientific, they require that technical information be translated by professional translators with technical backgrounds in the specific subject area.
Here are some specific requirements to be a translator for Language Scientific:
You must have experience writing the type of document that you are translating
Simultaneous interpreters must have a minimum of 2 years of conference interpreting experience
Simultaneous interpreters must also have a total of 7 years of professional interpreting experience
Must hold accreditation from the UN, IMF, NATO, AIIC, the US State Department, or a similar organization
Consecutive interpreters must have a minimum of 5 years interpreting experience
Accreditation with the following organizations is a plus but is not required (Language Scientific will conduct its own accreditation process for qualified candidates)

American Translators Association
UK Institute of Translation & Interpreting (ITI)
Japan Association of Translators
---
Language Scientific Application Process
If you meet the translator requirements above and have a degree in engineering, computer science, medicine or life sciences, they want you to apply!
Before you apply, please make sure you have at least a full-time equivalent of seven years professional translation experience, with the addition of subject matter expertise in an area of engineering or medicine.
If you are interested in applying, start here so you can see the requirements. Or you can go here to directly enter the application portal.
Here's what you will find within the application portal:
Name
Title (Dr., Mr., Mrs., Ms.)
Email
Account Type (individual/Sole Proprietor, or Company/Agency)
Company name if an Agency
Address including Country
Phone
Number of years worked as a Linguist
Native Language
Country of Origin
Rates

In USD, you will state your rate per word for Translation
In USD, state your rate per hour for Editing

Select your source language
Select your target language
Select from a list of 23 items, what software and tools (it doesn't specify if you need to have it, or what level of familiarity you need to have)
Education

Select the degree type (example: Bachelor, Master, 2 year Associate, Non university certificate, and so on)
Major
University Name
University Location (country)
Note: click save after you enter your school info; you can then enter another school/degree

Upload your resume (first you choose the file, then click upload)
After you submit your application, you will get a message stating your application has been submitted successfully. I also received an email notification that my application was received. Unfortunately, this did not provide any further information.
While they have their phone number posted, most likely that's for the convenience of clients to call with questions. They ask that translator applicants NOT call. Once you submit your application, their Vendor Management team will process your resume and be in touch with you with the next steps in the application process. I would only expect them to contact you if you meet their strict requirements.
---
How Much Does Language Scientific Pay?
It looks like, based on Glassdoor estimates, that Language Scientific is paying in the $14 to $16 per hour range for contractors. This seems low based on the skill level required, but the ability to work from home is sometimes priceless.
---
Language Scientific Schedule
This is a part-time contractor position. Unfortunately, I wasn't able to find more specifics about the schedule you would have working with them. If you meet the strict requirements to apply, you will get more specific information about the job and the schedule once they've had a chance to review your application.
---
Language Scientific Feedback
Here are the Glassdoor reviews.
Pros:
It's always good to work from home!
There's a lot of room for self-growth
Cons:
They are using outdated technologies, and don't seem interested in updating (this review is from May of 2017)
Someone claimed that they lie to translators about the pay
Poor training (this review is from October 2016)
Some of these reviews are old, so hopefully, improvements have been made!
I also found some reviews on Indeed. These reviews aren't favorable of the management.
---
Is Translating for Language Scientific a Scam?
Based on my research, translating for Language Scientific is NOT a scam. Regardless of the reviews, if you have the skills and meet the strict requirements, this could be a good opportunity for you. If you want to apply, click here to get started.
The requirements for this job are pretty hard to meet so if you're unable to meet them make sure to check out our Work From Home Directory to see the other companies hiring now!
If the requirements for Language Scientific are out of reach, check out these helpful links for some other ideas: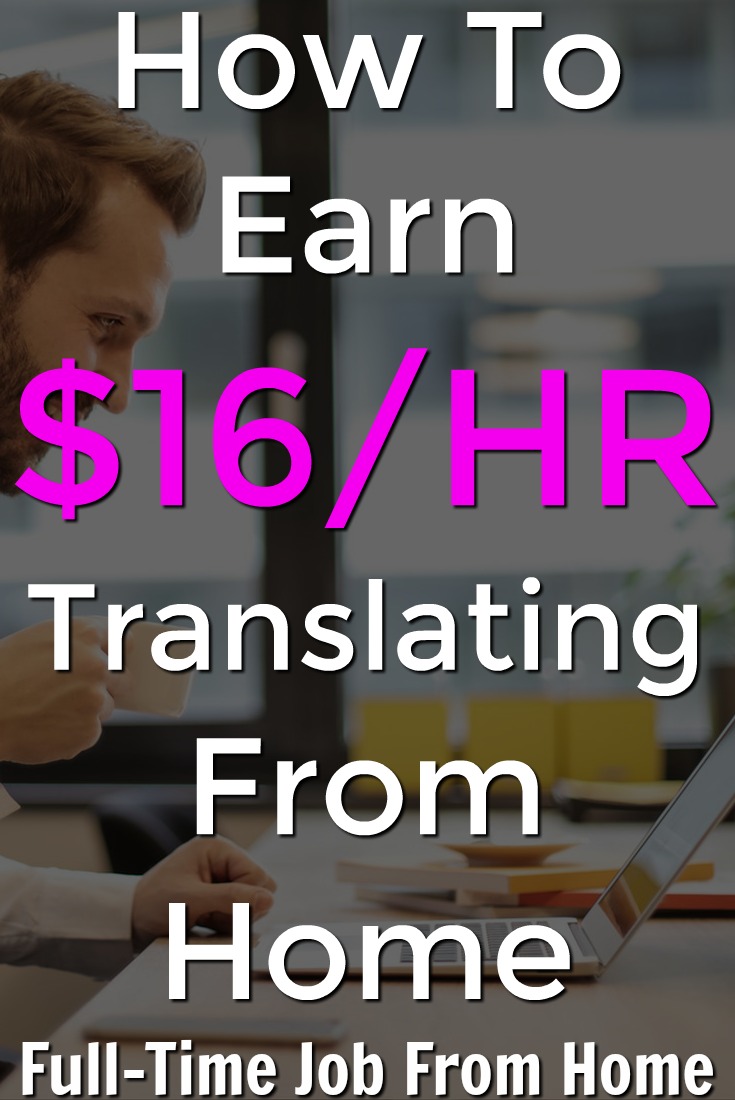 Summary
Reviewer
Review Date
Reviewed Item
Author Rating