TellWut is a relatively new survey site that I came across recently and decided to write a review. TellWut is similar to most surveys sites where you take surveys to earn points that can be exchanged for rewards.
They do offer a few other ways to earn such as referring your friends and creating your own surveys, but I'll cover it all within this review.
Let's go ahead and get stared, today I'll answer is TellWut a scam, along with covering how it works, how to get paid, and all the important information about this site!
---
TellWut Surveys Review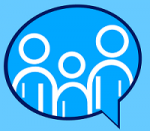 Site: TellWut
Price: Free To Join
Score: 60 Out of 100
Verdit: Legit, But Not Recommended
In this TellWut Survey Review I gave them an okay score and marked it legit, with that being said I don't recommend this site. They won't scam you, but there's better sites out there.
TellWut does have a cool way to earn with creating your own surveys, but other than that it's not that great. Rewards are lacking a bit and the point system is a bit messed up in my opinion.
If getting paid for surveys is what you're looking for you I'd check out some of the sites on my extra income jobs.
---
How To Earn With TellWut
Creating Surveys
I was surprised to see you could get paid for creating surveys, the only other site I've seen that does this is Instant Cash Sweepstakes.
Now not all surveys will get you paid, but for the ones that do get approved you'll earn 15-20 points.
There is a limit of submitting two surveys per week and there's a long list of reasons why your survey might not get approved. Still a pretty easy and cool way to earn some points.
Taking Surveys
They have a list of surveys to choose from that are from third party providers. From the list I see now, most range from 15-30 minutes and pay around 200-400 points.
The survey will open in a new link and you'll have to qualify before starting, like most other surveys.
Coupons
Coupons are listed under the special offers tab on their website. Find coupons that you like, print them, go to the store and redeem them.
Earn 1 point per coupon you redeem. Earnings will be updated at the end of each month for coupons.
Refer A Friend
TellWut does have a referral program. Ever friend you invite that confirms there email address will earn you 25 points.
A lot of survey referral programs also pay you a percentage of the earnings, but TellWut does not.
---
TellWut Rewards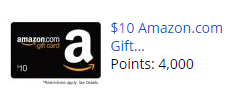 At this time TellWut Rewards you with gift cards that can be bought with the points you earn. They have gift cards to Amazon, Walmart, Subway, Home Depot, Target, Starbucks, and Barnes and Noble.
Most store gift cards start at $25, but Amazon gift cards start at $10.
Unfortunately most of the gift cards range in point values even if they're both worth $25. It seems that the more popular stores may be more expensive.
There are plenty of options to choose from, but there's no cash payments at this time.
---
TellWut Concerns and Complaints
I wouldn't be doing my job if I didn't cover some of the concerns or complaints of other members. Here's what I found.
Rewards & Point System
One big complaint is no cash option and the fact that multiple $25 gift cards cost different point values. To me this is just taking advantage of gift cards to stores that are more popular.
It's nothing new, I see this with a lot of surveys sites that have point systems. They usually have one gift card that's discounted and the rest of them all vary in price.
Accounts Suspended
Most of these complaints came at the end of 2014. I guess some people were reaching the cash out amount, exchanging points for gift cards, then getting an email saying there account had been suspended and that they won't receive payments.
Now take this with a grain of salt because there's some reports of this along with a lot of reports of people saying that the support was really good when and if they had a problem. Who knows those people complaining could have done something to violate the terms.
---
Is TellWut A Scam Or Legit?
Overall TellWut is a decent survey site that's legit from what I can see. There's a few complaints about the site, but overall the feedback is positive.
TellWut is not a site I recommend just because I think there's better sites out there. Most likely if you join you'll have no problems getting paid, but I think the ways to earn and the rewards are a bit limited compared to other similar sites.
If you'd still like to check it out or to join you can visit TellWut Surveys.
If TellWut doesn't sound like the site for you I have a ton of other sites I recommend. To see these visit scam free extra income sites.
To see how to make a larger income from home and be your own boss check out My #1 Recommendation!
Do you think TellWut's A Scam? Let me hear your thoughts on this TellWut review in the comments below.
Summary
Reviewer
Review Date
Reviewed Item
Author Rating