Honest Insite is a pretty poor survey site compared to most that I rank well, but is this site a scam? This site is not completely a scam, but there are a lot of problems with this site. Which is why I don't recommend anyone joining Honest Insite to take surveys.
Most of the problems have to do with crappy surveys and not getting credit for taking surveys. Although they have a low cash out amount and do offer payments by PayPal I can't recommend this site because of the crediting issues.
In this Honest Insite Review we will take a look at some of the survey problems and why this site is close to being a complete scam.
---
Honest Insite Surveys Review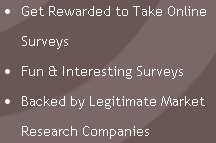 Website: HonestInsite.com
Price: Free
Score: 10 Out of 100
Verdict: Legit (Not Recommended Close To A Scam)
In this Review I gave Honest Insite Surveys a terrible score, and basically marked it a scam. Honest Insite might actually end up paying you, but with so many other great survey sites out there I don't really see the point of taking a chance with this site.
The surveys don't pay well and there are a lot of problems with getting credit for the surveys that you complete.
There really isn't anything about Honest Insite Surveys that makes it stand out from the rest and since they also have problems with the money side of paid surveys I have to recommend staying away from this site and checking out my top-rated survey sites.
---
Honest Insite Scam
Surveys Pay Poorly
Before you even get into thinking about problems with payments you will notice that the list of surveys Honest Insite has for you are all poor paying. From what I've seen most surveys are under $.50 with most of them paying $.25.
If you know much about surveys you will see a lot of surveys that pay in that range, but there are usually some above $1. I'd say that most surveys pay from $.25-$2, but with Honest Insite all the surveys they have available pay very low.
Surveys Not Being Credited 
The next major issue with this site is getting paid for the surveys you take. Most survey sites have some type of account that shows you how much money you've earned. The problem with Honest Insite is after completing a survey the cash is not being put into your account balance.
There have been many reports of people completing a survey and getting to the final page saying that the survey has been completed, when they close the window the money earned is not added to their account.
The forums say that some people have waited 3 months and finally got paid and some people said they've been a member for 2 years and still haven't got paid for some surveys.
When people have contacted support they haven't got much help other than some surveys don't get added to your balance until they are completely closed. This means that it could be months until you get credit for a survey or you may never get credit at all.
You could take a chance, but you might as well find a legit survey site that doesn't have this problem.
---
Is Honest Insite Legit?
Honest Insite is not legit. I do not recommend this site anyone looking to get paid to take online surveys. There are just to many problems that you may run into when using this site. I'm not saying that you won't get paid, but looks like if they don't screw you over that you will be waiting a long time for payment and probably won't get paid for all the surveys you complete.
Since they have problems I recommend staying away and finding a site that is actually legit and scam free.
To see all the survey sites that I recommend visit All Scam Free Jobs. On this page you will also find other legit work from home opportunities that are scam free.
Thank you for reading this post on Honest Insite Surveys Scam, If you have any questions about this site I'd love to hear them in the comments section below. Paid Surveys won't give you a huge income online, but to learn how I make a full-time income visit Start Your Own Online Business. 
Summary
Reviewer
Review Date
Reviewed Item
Author Rating