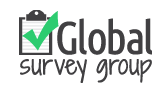 I came across a new survey site the other day called Global Survey Group. Since I write reviews I decided to join and see if it's a scam or legit.
From what I found Global Survey Group was not a scam and was completely legit, but overall this is nothing special. They have a pretty high cash out amount and there isn't much that differs it from other legit survey sites.
There were some things I really didn't like about Global Survey Group, which I will be covering inside this review.
But please know if you have joined Global Survey Group it's not a scam, but there are some other sites that are better.
---
Global Survey Group Scam
Website: GlobalSurveyGroup.com
Price: Free To Join
Score: 75 Out of 100
Verdict: Legit Not Recommended
In this Global Survey Group Review I gave them an okay score and marked it legit. Global Survey Group is not a scam, but there really isn't anything about this program that makes it stand out from the other legit survey sites.
Personally I do not recommend this site over the sites listed here, but there is nothing wrong with this survey site.
Keep on reading to learn more about this program.
---
Global Survey Group Details
How To Earn With Global Survey Group
The only way to earn with Global Survey Group is by taking surveys. When you first join you will see a list of surveys that you can complete. It will look something like the screenshot below.
After you join, all new surveys are delivered by email. From what I've seen you should get 5-10 new surveys a week.
Overall the surveys seem to pay well compared to industry standards.
How To Get Paid By Global Survey Group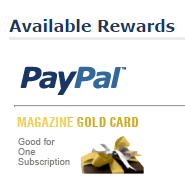 Global Survey Group offers two different ways to get paid, PayPal and Magazine Subscription. I think it's pretty obvious what most people are going to choose out of the two options.
For PayPal payments you must have a minimum of $20 to cash out. The Magazine Subscription is a minimum of $10.
I could not find any information on how long it takes to deliver payments, but for most sites PayPal payments take anywhere from instantly to 5 days.
Global Survey Group Referral Program
At this time Global Survey Group does not have a referral program. For me this is a huge disadvantage because I earn a good income off survey site referrals, but for a normal user this isn't a huge deal.
Just know that if you like sites where you can refer your friends Global Survey Group is not the site for you!
Global Survey Group Concerns
I've already covered one concern, that Global Survey Group does not have a referral program at this time, but I have a few more to touch on.
First, Global Survey Group does not sell your information to any third-party providers, but they do use the information you've given them to send you targeted ads by email.
This can get very annoying since you will be receiving surveys by email and I'm sure you already receive 100s of spam and ad emails everyday.
Another concern with this program is along with the surveys they send you, they also urge you to join other sites they have listed. From what I've found the more sites you join at first the more likely you will give up.
Join one or two sites at first and start getting paid by them, if you enjoy what you're doing you can join more sites!
---
Is Global Survey Group Legit?
Global Survey Group is completely legit. In no way is this product a scam, I just feel like other sites are better and have features that stand out more.
If you would like to join Global Survey Group you can do so by visiting their website or by joining Fusion Cash where they will give you $.50 to join!
I've mentioned that I prefer some sites over Global Survey Group, if you would like to see the survey sites I rank higher visit All Scam Free Jobs. 
Some of you aren't looking for just a survey income online. If you want to learn how to make a full-time income online visit Start Your Own Online Business.
Thank you for reading this Global Survey Group Review. You should have learned that this site is legit and not a scam. If you have any questions about this site or about making money online please leave comments below!
Summary
Reviewer
Review Date
Reviewed Item
Author Rating