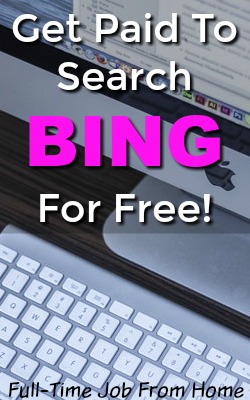 Bing Rewards is the incentive program set up to reward you for using the Bing search engine. Today I'd like to write a Bing Rewards Review to see if it's the best option to get paid to search the internet.
Obviously, this won't be a big income, you'll earn a few points for searching the internet each day, but if you're already using the Bing search engine, it's worth signing up.
Even if you use Bing, you might want to check out Qmee; it's a browser extension you can use along with Bing Rewards to earn more!
Please understand that Bing Rewards and any other site that pays you to seach won't be a large income, you'll be earning pennies when you search. If you're serious about making a full-time income online, check out My #1 Recommendation, it's how I made over $13,000 online last month!
In this Bing Rewards review, I'll cover how to earn, the rewards, and if it's a scam!
---
Bing Rewards Review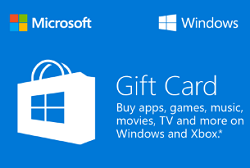 Site: Bing Rewards
Type: Paid To Search
Verdict: Legitimate
In this Bing Rewards review, I marked them legitimate. It's a no brainer if you prefer Bing to use Bing Rewards. With that being said the small income and limited reward options aren't enough to make the switch to Bing, in my opinion.
Overall it's a decent way to earn a few bucks a month, but it's not really a site I recommend unless you already use Bing.
Either way, I'd check out Qmee. It's a browser extension that will pay you to search the internet using any search engine!
---
How To Earn At Bing Rewards
Searching: Searching is the main way to earn at Bing Rewards. You'll earn 5 points per search with a limit of 50 points earned per day. You can make more by leveling up and using mobile search!
Shopping: Bing pays you at least 1 point per $1 spent at the Windows, XBOX, or Microsoft store!
Visiting Content: Occasionally you can earn 10 points for visiting specific articles from Bing's homepage.
Quiz: Occasionally Bing has short quizzes and surveys you can complete for 10-50 points!
Levels:  There're two levels of Bing Rewards memberships. Once you earn 500 points, you'll become a level, two member. Which lets you earn more daily through search, have more ways to earn, access to exclusive sales/discounts, and a discount on rewards!
---
How Does Bing Rewards Pay
Bing Rewards has several reward options including gift cards and sweepstakes. Gift cards include Xbox, Microsoft Store, Skype, and occasionally a gift card to a popular store. Most gift cards start at $5 and cost 4,000-5,000 points.
Bing Rewards also offers sweepstakes. Sweepstakes usually are for Microsoft products such as tablets and computers and large $250-$500 gift cards to the Microsoft Store or other Retailer. Sweepstakes entries cost 100-200 points.
If you'd like to give your earnings away, they also have options to exchange your points for donations to most major charities.
---
How To Earn More At Bing Rewards
Claim Bonuses: When you start to use Bing Rewards, make sure to visit your dashboard, occasionally you can earn 50-100 point bonus for completing certain tasks.
Take The Tour: When you first sign up for Bing Rewards, take the tour. You can earn 50 points just by completing the tour!
Set Bing As Your Default Search: After you join Bing Rewards you can earn a 500 point bonus just by setting Bing as your default search.
Set A Reward Goal: Once you join, you can set a reward as a goal. You'll earn 100 points. Once you reach your goal, set a new one, to earn another bonus!
---
Bing Rewards Complaints
Limited Reward Options
At Bing Rewards, most of the reward options are sweepstakes, which no one is really a fan of. They do have a few Microsoft-related gift cards, but if you don't make purchases through the Microsoft Store or for Xbox, you're pretty limited to what rewards you can get.
Occasionally they'll have $5 gift cards to stores like Starbucks, but it seems that's not always the case.
---
Is Bing Rewards A Scam?
Bing Rewards is not a scam. As you earn points, you can exchange them for gift cards and sweepstake entries. When you cash out or win sweepstakes, you will get paid! With that being said, the only way I recommend Bing Rewards is if you're already using the Bing search engine. If you prefer any other search, it's not worth switching just to earn a few bucks a month.
With that being said I do recommend anyone that wants to get paid to search, join Qmee! It's a browser extension that pays you to search on any search engine!
I hope you enjoyed this Bing Rewards review, make sure to check out Qmee and these other helpful links:
Extra Income Sites I Recommend
How I Made Over $13,000 Online Last Month
Do you think Bing Rewards is a scam? I'd love to hear your thoughts on this review in the comments below!
Summary
Reviewer
Review Date
Reviewed Item
Author Rating