Auto Profit Replicator Review: Is It A Complete Scam?

Are you tired of Binary Option Scams yet? Auto Profit Replicator is a complete scam. If you've read my site before you know that all of these Binary Option Systems are only in it for your money and don't actually work.
Auto Profit Replicator is no different from the rest, they give you unrealistic income hopes, offers you a "free" program, and gives you a product that doesn't work.
In this Auto Profit Replicator Review I will show you why this company is a scam and why binary option systems are not worth your time and money.
---
Auto Profit Replicator Review
Website: AutoProfitReplicator.com
Price: Free + $200 Minimum Deposit
Score: 5 Out of 100
Verdict: Scam
In this Auto Profit Replicator Review I marked the product a scam and gave them a terrible score. There is nothing about this product that will lead to more winning trades or you making money.
They fill you with a bunch of crap on their sales page, and are only interested in your money.
Don't use Auto Profit Replicator or any other binary option scams like it, you will be left with an empty trading account and no way to get your money back.
Last Month I Made

$13,841 Online
I Bet You're Tired Of Making Pennies Online. No More BS. If You're Serious About Making A Full-Time Income Online You Need To See The TRUTH. Stop Wasting Your Time With The Next Big Thing When There's Already A Proven Method That Works!
---
Why Auto Profit Replicator is A Scam
Sales Video
Auto Profit Replicator has a lot of misleading information within their sales video. I've included a few screenshots of their tactics below.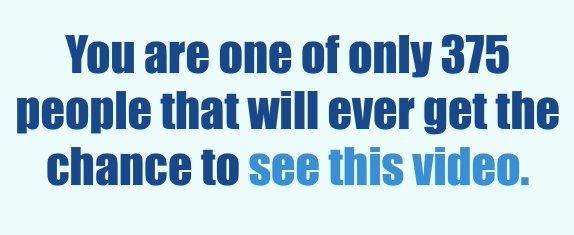 The first thing that jumped out to me was the picture above saying that only a few people have seen this product, they go on to say that they have limited spots available.
This is a bunch of bull, they are scamming people. They want as many people to sign up as possible. They use this type of tactic to create a sense of urgency to join the product and make your deposit.

The next two pictures above have to do with earning expectations. This product is a complete scam, they know what gets people excited, and that's the promise of making big bucks with the product.
I'm not a successful trader, but I would say this is possible if you know what you're doing. The fact that they say this product is going to help you do that is a complete lie. I go into a little more detail below, but they don't care if you ever make money with this product.
Not Free
One of the first things said in this sales video is this product is completely free. Well the crappy scam product they are giving you is completely free to join, but you can't access it until you put a minimum $200 into your trading account. Making this product cost at least $200.
The reason they can offer this product for free is because they earn a commission on your deposit of $200.
Once you have made the deposit, they earn money, and really don't care if you every make money with Binary Options because once your money is in the account you can't remove it.
High Risk Trading
All of the binary option scams advertise their product as being the "low risk" or "risk free" way to trade binary options. If you believe this, you're going to want to read all of my reviews before every purchasing a product or you will spending a lot of money on scams!
This product doesn't help you make more winning trades, like I mentioned above they already have your money and do not care if their product makes you anything or not.
Binary Options are an extremely risky form of trading, no product is going to eliminate risk.
An Affiliates Point Of View
As most of you know I am involved in Affiliate Marketing. I wanted to give you an idea why you might see 100s of positive reviews on this and other binary option products even though they are complete scams.
I mentioned in this review that once you put your money into the account you can't get it back. The reason for this is it's a third-party company that has tight restrictions on withdraws.
Most affiliate products have a money back guarantee, in this case the Auto Profit Replicator does, but that portion is free.
The way affiliates are making money is by the commission on the deposit you make to the third party. As I mentioned this money is non refundable, which means an affiliate can never lose a commission from a returned product.
As you can see this is an Affiliate Marketers dream product and it just goes to show how dishonest people will be on the internet just to make some money. But hopefully you found this review first and don't have to worry about all their BS.
---
Is Auto Profit Replicator a Scam?
Auto Profit Replicator is a complete scam. There is no way that his product is going to help you make more winning trades within Binary Option trading.
There is a reason most established and successful traders don't trade binary options. Most say they are very high risk, you don't own any stake in the company, and have high fees.
If you're interested in trading binary options you need to contact a professional that can help you with that, but in the case of this product, it's a complete waste of your time and money!
If you're still looking to trade binary options I can't help you much with that other then contact a professional. If you're here because you're interested in making money online then stick around and see my #1 Recommendation below.
Thank you for reading this Auto Profit Replicator Review, if trading isn't for you, how about building your own online business. It's risk free and you can build a large passive income overtime. Learn more at Start Your Own Online Business.
Summary
Reviewer
Review Date
Reviewed Item
Author Rating