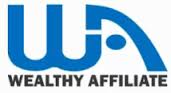 If you're a loyal reader you probably know that my #1 recommendation for making money online is Wealthy Affiliate. Well some people have a lot of issues creating a WA account so I wanted to cover some things that might be causing you these problems.
If you're having Wealthy Affiliate Login Problems there are a few things to check on. First off what country are you from. WA is only available within some countries and the Free account is only available in a few.
Another thing is WA has a strict policy of one account per household and has some protection put in place that might be causing you some issues, but don't worry I'm going to help you solve these!
Lets get started with why you can't create a Wealthy Affiliate Account and how I can help you get one!
---
Wealthy Affiliate Login Problems
What Country Are You In
The first thing to consider is what country are you in. Wealthy Affiliate has two different accounts, a free and a paid premium version. Each one is available in certain countries and some countries can only join with a paid account.
From what I can see any country that can have a PayPal account can join with a free or paid membership. The issue comes in when you're from a country that does not have PayPal.
Nigeria for example, does not support PayPal. People from Nigeria can still join WA, but it requires them to sign up for a paid membership and you must use a credit card.
Nigeria is an exception, most countries that don't support PayPal can not join Wealthy Affiliate, but if you're from a country that has PayPal where you're at is not the issue.
If you aren't for sure if your country has PayPal or if your country is an exception just contact me with the form at the end of this post.
Duplicate Accounts
So I mentioned that WA is really strict on duplicate accounts and they have some protective measures to avoid this. This is the problem that 99% of people face when not being able to login or create an account.
WA actually tracks IP when people join. This means that there is only one account that can be associated with an IP. Here are some reasons why you're having problems.
You have created an account before
Someone in your household has an account
Someone logged into their account on your wifi (only a problem sometimes)
You're in a public place with Wifi
So what are the ways around this?
If you've already have an account (error shows email is already in use), you can use the retrieve password form, but from what I've seen and heard they don't get back quickly and sometimes it just never works.
If someone else created an account (you will get an error saying you've logged in with account before), you can try to find out who it was, ask family and friends, but most likely you're not going to fix the problem of you having your own account.
As you can see neither are very good options for solving you're problem so here is what I suggest doing.
How To Solve All Your Problems
Since I'm a WA member I have direct access to Kyle and Carson the owners of WA and if you're having issues with your account I can actually contact them and have them manually fix or add your account for you.
This is honestly the best way to get your problem fixed, but it will take about 48 hours to get it all set up and for me to get your information over to you.
So if you're having problems with your account please use the contact form at the bottom of this page to contact me so we can get your issue solved.
This is what I'll need from you:
First Name
Last Name
Primary Email
Desired Username
Desired Password
Please also include what type of error you are receiving and what country you're located in. This will help me solve your problem and get your account approved faster.
---
Hopefully this answers some questions on why you're having trouble creating a Wealthy Affiliate Account. If you're having Wealthy Affiliate Login Problems please contact me through the form below. Please allow a few hours for me to respond and most likely a 48 hour waiting period before I get back with you're login information.
Thanks for reading and I look forward to hearing from you and seeing you inside the Wealthy Affiliate Community.