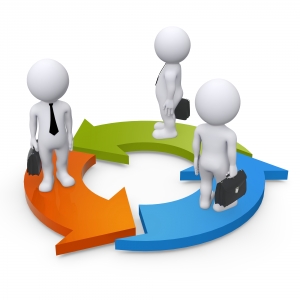 When you think of Affiliate Marketing, you may think of another online scam. Just like those pyramid schemes or the MLM scams, but from what I have found Affiliate Marketing is the #1 way to make legitimate money online.
I say that because I am proof that it works. The idea of an average guy like me making money online the honest and scam free way did not seem possible after years of getting scammed on the internet. But now I have a changed mindset. I have seen affiliate marketing work for so many people that I can't stop saying that affiliate marketing is the #1 way to make money online.
Check out the course I used to learn how to make over $4,000 a month with Affiliate Marketing, Wealthy Affiliate!
In this article I will go through what affiliate marketing really is, some great tips, and how to get started.
---
What Is Affiliate Marketing
Affiliate Marketing is very simple; you drive customers from your site to an affiliate's site to buy a product. Whenever a customer buys a product, you get a commission. The commission depends on the affiliate, but a standard range is 6-15% of each sale. You may promote your affiliate by banner and in text ads. Some affiliates offer other ways, but these are the two most common.
Here is a diagram that might explain it a bit better: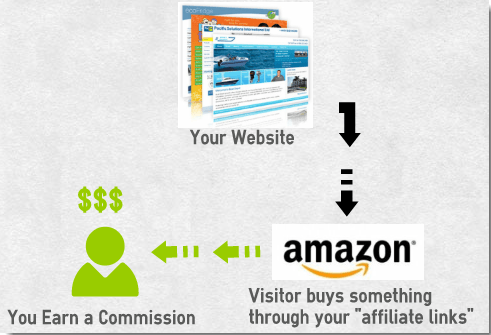 I am going to take you through a few examples of real products to explain the process better and show the different situations that you can earn commissions in.
Let's do an example: I happen to run a golf niche website, and I decided to do a review on the brand new Nike Driver. A visitor on my site read my review and clicked on my affiliate link that sent them over to Amazon. Once the visitor on my site made it to Amazon, they purchased the product and Boom. I just made a commission on that product.
Let's do another example: In this example, the visitor on my site visited Amazon but decided not to buy the new Nike Driver just yet. But next Friday after getting his paycheck he logs back into Amazon and purchases the new Nike Driver. Guess what I just got myself another commission. The reason for the commission is for browser cookies. I will go over this a bit later, but just know they don't have to buy right away!
Okay, Last Example I Swear: In this example, my website visitor has made it to Amazon. He checked out the Nike Driver and just doesn't think he wants it, but then he remembers he was supposed to order his nephews birthday present. He searches Amazon for kid's toys and ends up buying a set of Legos. Guess what I just earned a commission! It does not matter if the customer orders what you were promoting or not. As long as they get to Amazon through your website you get a commission on everything they buy!
Once you start making some sales, you will see commissions like this everyday!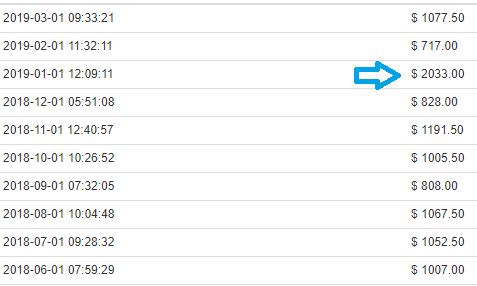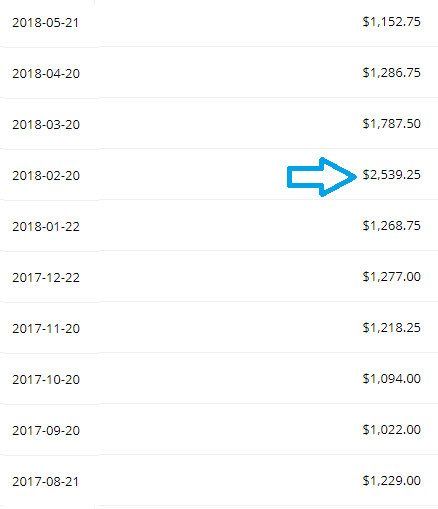 ---
A Little Bit About Affiliate Programs
One of the first steps to becoming an affiliate marketer is applying for affiliate programs (assuming you already have a website. If you don't click here). There are millions of affiliate programs out there for almost any product or niche. Not all affiliate programs are created equal, so I have created a list of things that set some affiliate programs apart from the others!
What Sets Affiliate Programs Apart
Commission Rate: Most commission rates are  8%-25%. Occasionally you will find some up in the 50% range.
Browser Cookies: Most programs have a cookie that is 15-90 days long. This means if someone clicks on your link to Amazon and comes back to Amazon in 30 days and orders a product you still receive a commission.
Fees: Almost all affiliate programs are completely free to join. I have never joined one with fees, and I would suggest not to.
---
Finding Affiliate Programs
There are two main ways of finding great affiliate programs for your niche. One is through a simple Google search, and another is through affiliate networks.
Google Search: A great way to find affiliate programs is by searching in Google you niche + affiliate programs. You can see an example below

Affiliate Networks: You will find that most of the affiliate programs you want to join belong to an affiliate network. An affiliate network is a site that manages multiple companies affiliate programs. This is great for you because once you apply to the affiliate network, your information is stored and a click of the button will apply for all affiliate programs. Another great benefit of affiliate networks is having all commissions go to one place. If you plan on receiving commissions from multiple affiliate programs it may be hard to keep them all in line. But with affiliate networks, it's all in one spot.
Recommended Affiliate Networks:
Sign up For Amazon Associates (This isn't an affiliate network, but Amazon pretty much has every product you can think of).
---
Applying For Affiliate Programs
Once you have found some affiliate programs related to your niche you will need to join them. Once you're approved (usually instantly or up to 5 days) you will have access to all the text and banner ads.
You will then place these on your website in appropriate spots. Whenever visitors click on your affiliate links and make a purchase, you will receive a commission.
---
How To Get Started With Affiliate Marketing
With anything in life, you need to learn. I have done affiliate marketing for a few years now, and I still learn something new every day. If you recall from the beginning of this article, I said "affiliate marketing is the #1 way to make money online." well here is another one for you. Wealthy Affiliate is the #1 way to learn about affiliate marketing online!
I won't get into the details of Wealthy Affiliate, but if you would like to learn more, you can click here. It's free to join, and I guarantee you won't be disappointed.
Hopefully, you enjoyed my Affiliate Marketing 101 post on What is Affiliate Marketing.
If you have any questions or comments, please ask below, and I will get back to you ASAP!