Asurion is a technology company that partners with wireless carriers, retailers, and paid-tv providers to deliver customer service to their customers. They offer their work at home department full-time employment including benefits.
In this review, I will look at the work from home career that is offered by Asurion. The current work from home opportunity is for a bilingual French/English Customer Care Representative. Click here to see what is currently being offered by Asurion for work from home opportunities.
---
Asurion Requirements
The perfect candidate for the Asurion Work From Home Customer Care Representative position will have the following characteristics:
At least 1 year of customer service experience
Able to type at least 25 words per minute
Enjoy exploring and learning about technology, including the ability to troubleshoot
Disciplined, and able to work in a distraction-free environment in their home office
A problem solver
Ability to express empathy and concern for the customer's situation
Must be able to make decisions and see a problem through its resolution
---
Asurion Technical Requirements
You'll need a home office, free of distractions
Computer running Windows 7, Windows 8, or Windows 10 with a sound card, headset jack, or external speakers
2.0 USB ports
---
Perks of Working for Asurion
People love the work from home position from Asurion for many reasons. Like any work from home job, the convenience of not having to drive to an office is very desirable. This means you can stay in your pajamas all day if you want. Or at least you don't need to spend money on business clothing.
Some people like the sense of achievement they get from helping customers solve problems.
Asurion offers employment; it's not a contracted position. After 30 days, health and dental benefits are available to their work from home department. That's a perk that you don't usually get with work at home jobs.
---
Asurion Application Process
To find a job at Asurion, start by clicking here to search. When you get to the webpage, filter the results by scrolling down, and clicking on 'Work At Home' under the department list. Then click 'filter results.'
At this point, click on the job you want to apply for. Then you can click on the 'Apply Now' button. At this point, it wants you to create a profile.
---
How Much Does Asurion Pay?
The base hourly rate for English is $12.50 per hour to start. If you are bilingual, the starting rate is $13.50. There's also a $0.50 shift bonus for people who work after 5 PM and weekends.
There is a monthly bonus plan of up to $600 per month. So your total earning potential is $17.50 per hour.
---
What is the Training for Asurion?
According to a review, training is 3 weeks of intense training, with 75% being self-paced coursework. One review said it wasn't thorough enough, yet another said it was excellent training. If you've done call center type work before, you'll probably pick it up faster than if you don't have call center experience.
---
Asurion Schedule
The exact schedule for the full-time position with Asurion will be discussed with each person during the interview and hiring process. Evenings and weekends will be required.
It sounds like you will bid on your schedule. But you'll keep the same schedule for 6 months, which is great because you'll know what to expect. You will have 2 consecutive days off weekly.
Yearly, you will receive two weeks of vacation, three sick days, and three personal days.
---
Asurion Feedback
There is no shortage of reviews on Glassdoor! I filtered the reviews by full-time and work at home, and reduced the 1,400 reviews down to 24. Here are the pros and cons from work at home employees:
Pros:
Several reviews referred to the ability to earn bonuses, up to 25% per month.
You will have many opportunities to take time off for the whole day or throughout the day.
You can trade shifts.
Depending on what carrier you take calls for, you might get some holidays off.
You're eligible for multiple incentives, bonuses, and there's room for growth.
If you want overtime, there will likely be opportunities daily.
You're saving on commute time and expense by working at home.
You will have employment benefits such as insurance and paid vacation time.
Cons:
I read in several reviews that the customers are mean. Remember, they are only calling with problems; no one ever calls customer service to say I love my device!
You'll be very busy, with back to back calls.
Lunch is only 30 minutes. But you're at home, so it's not like you will forget your lunch!
You need to be motivated to work for yourself and by yourself.
You'll work every weekend, at least getting started.
Some reviews said they felt like it was hard getting help since they aren't in an office with people. Everything is virtual.
---
Is Working at Asurion a Scam?
Based on my research, the work at home position for Asurion is not a scam! If you are self-motivated and driven by statistics, you could do well with the work at home employment opportunity from Asurion. If you're looking for a full-time work from home career, including benefits, Asurion could be just what you need! Here's the link to start the application process.
If working full time isn't for you, check out these helpful links for some other work at home ideas: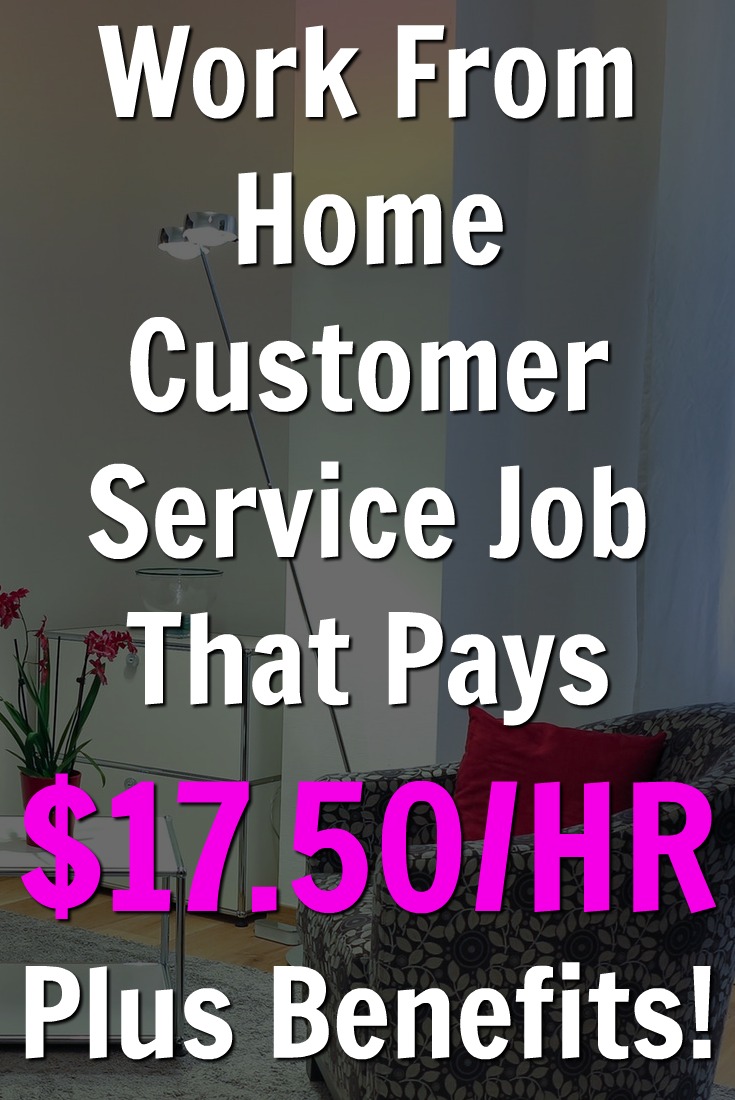 Summary
Reviewer
Review Date
Reviewed Item
Author Rating