2
Alchemic-Dream Review: Is Working for Alchemic-Dream a Scam?

Alchemic-Dream is a service that provides anything and everything that has to do with online gaming. They design, launch, test, verify, gather feedback, and promote. Whatever you need for your online game, they do it.
In this review, I will look at the work from home job opportunities offered by Alchemic-Dream. They hire year-round for a variety of positions, including customer service, community management, social media management, moderation, localization, quality assurance, risk management, and even positions involving innovation and creative design.
---
Alchemic-Dream Requirements
Alchemic-Dream has postings for 9 different jobs. You can apply for more than one at a time. Many of the requirements overlap between positions. One position said you need to live in Shawinigan, Canada, and another said you need to be able to travel. I excluded both of these jobs. Below you will find the at-home positions, a description of tasks, and the requirements for each position.
Community Manager – moderate forums, interact with communities on different channels and networks, recruit and manage volunteers within the community, create and manage events, and create bonds between the service and its users. Here are the skills you'll need for this position:
Excellent interpersonal and linguistics skills
Good gaming experience
Knowledge of the local culture and expressions
Ability to manage and minimize conflicts
Customer Support Agent – answer gamer's questions and inquiries about games, provide live chat and email support and report incidents to developers. Here are the requirements for this position:
Excellent linguistics skills
Good gaming experience
Must be patient, attentive, and positive
Able to strictly follow company policies and procedures
Phone Customer Support Team Leader – active and passive supervision, communicate with clients, train and coach, and administrative work, such as schedules, reports, and analytics. Here's what this position requires:
Customer relations, business, and self-management skills
Strong observational, analytical, and detail oriented skills
Must be proactive in completing tasks
Able to adequately escalate issues
Strong problem solving and leadership skills
Organized, with strong decision-making skills
Phone Support Agent – answer client's questions, both inbound and outbound calls, and report issues to developers. Here are the skills you'll need for this position:
Enthusiastic and polite interpersonal skills
Excellent linguistics skills
Knowledge of the local culture and expressions
Able to maintain a pleasant and professional tone in every situation
Patient, attentive, and positive
Localization Agent – translate and proofread documents. Here's what's required:
Excellent linguistics skills
Strong translation experience
Social Media Manager – create and post unique content for various social networks, monitor and respond to online discussions, and develop strategies for the company's social media presence. Here are the skills required or this position:
Excellent language skills
Strong attention to detail
Knowledge of different social networks
Strong creativity
Web/Graphic Designer – develop and adapt visual concepts, and work with clients to develop their ideas. Here are the requirements for this position:
Last Month I Made

$13,841 Online
I Bet You're Tired Of Making Pennies Online. No More BS. If You're Serious About Making A Full-Time Income Online You Need To See The TRUTH. Stop Wasting Your Time With The Next Big Thing When There's Already A Proven Method That Works!
Good graphic design skills
Knowledge of different graphic design software
---
Alchemic-Dream Application Process
Click here to start your application. The application starts with your personal information.
Next, they want to know your native language and secondary languages. They also want to know the level at which you can speak or write any secondary languages that you claim to know.
If you own any social pages that are relevant the position you are applying for, they give you a space to include your profile. This could be Facebook, Twitter, Google+, LinkedIn, Instagram, and so on.
Now they want you to select the job you are applying for. You can select more than one if you think you would qualify for more than one.
You need to select part-time or full-time, and when you are available to start working. They also want to know if you have any schedule preferences or restrictions. For this item, they give you a space to explain in detail.
They want you to tell them about your gaming experience. They give you a text field for this item. If you have a gaming profile, you can include that. Next, they ask what mobile device you own, and details on how you heard about Alchemic-Dream.
Last, you can upload your curriculum vitae. A curriculum vitae is very similar to a resume, but they are different. In this case, they could be asking for a CV versus a resume, because a CV usually includes more academic info and academic history. It could also be because the company is in Canada, and CV's are used more predominantly outside of the US. CV's tend to be longer than resumes. Personally, I would just upload my resume. But if you're concerned, you could look up curriculum vitae and rewrite your resume accordingly.
---
How Much Does Alchemic-Dream Pay?
According to reviews on Glassdoor, online customer service reps make in the $7 to $10 per hour range.
---
When Does Alchemic-Dream Pay?
Alchemic-Dream pays monthly. According to more than one review on Glassdoor, they aren't good at paying on time. The company responded to this review and said they implemented a payment structure that has freelancers getting paid within 15 business days from the time they submitted their monthly invoice. So it sounds like you will submit an invoice at the end of the month, and they are asking for you to allow them 15 days to pay your invoice.
---
Alchemic-Dream Schedule
The application allows you to select full or part-time. Since games are played around the clock, it's conceivable that you could work at night if that's what is best for you. A former full-time customer service rep said it was a flexible schedule.
---
Alchemic-Dream Feedback
The feedback on Glassdoor is average to below average. Out of 30 reviews, they received only 2.6 stars out of 5. Only 33% would recommend to a friend.
One reviewer said they were paid poorly and overworked. They worked over 60 hours without training. Alchemic-Dream responded to this feedback, stating that a training procedure has since been implemented. All freelancers receive training on their first day, followed by project specific training given by their team lead.
Someone said that Alchemic-Dream is a good place to get experience to help get your foot in the door in other companies.
A couple of former freelance agents commented that working from home is great, flexible schedule, fun projects, and it's neat to work with people from all over the world.
---
Is Working at Alchemic-Dream a Scam?
Based on my research, I think Alchemic-Dream is a real company, with a real opportunity for someone who wants to break into the gaming field. Not a scam. If you're a gamer and want to see if you can put your hobby to work, this sounds like a good place to get started. Here's the link to the application.
If working in the gaming industry isn't for you, make sure to check out these work from home companies hiring now!
If supporting and promoting online gaming isn't your thing, check out these helpful links for some other work at home ideas: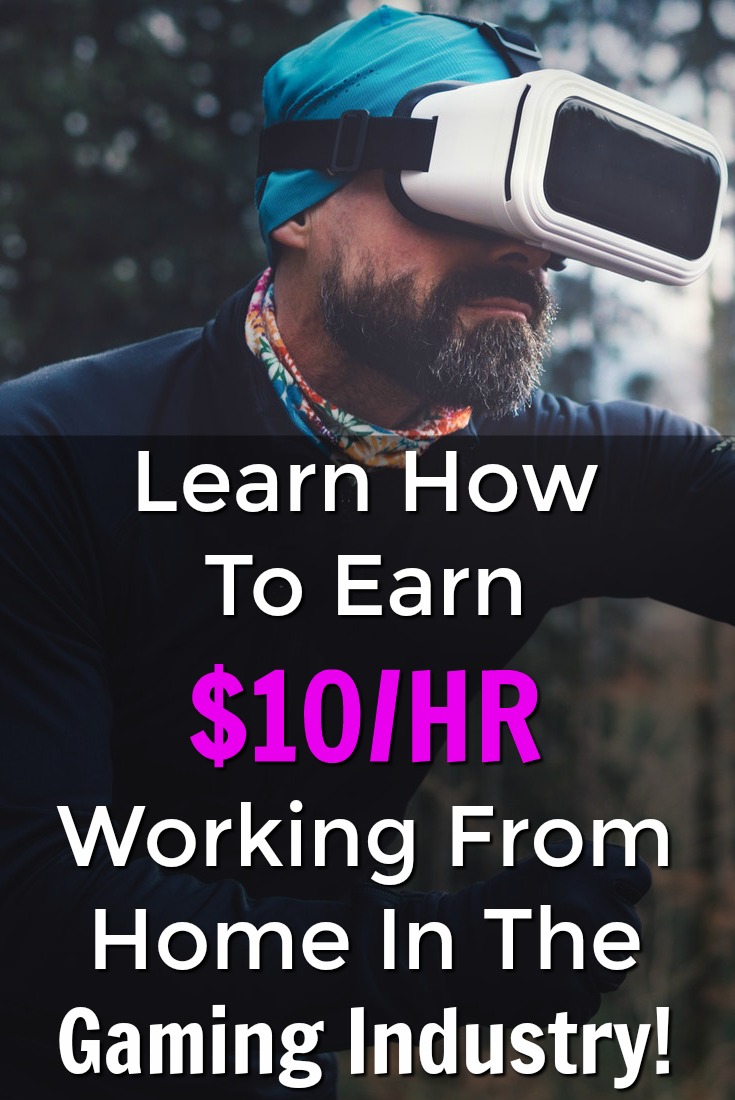 Summary
Reviewer
Review Date
Reviewed Item
Author Rating