Price: Free
Score: 93 Out Of 100
Verdict: Legit
I just came across a cool, extremely easy way to earn money by answering 1 question polls. One of the best ways to do this is with 1q.com. A lot of people are concerned that 1Q.com is a scam because you get paid $.25-$.50 to answer 1 question polls. I have seen 10 minutes surveys that pay the same.
I understand people's concern, but I have used 1Q.com and I will show you why this company is not a scam in this review. I am a big fan of this company, but you do need to understand that 1Q.com is not going to make you rich. It's an easy way to make a few extra bucks each month. Continue reading to learn more about the 1Q.com Scam.
---
How Does 1Q.com Work?
1) Join 1Q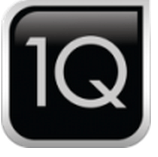 2) Complete your Profile
3) Wait for Texts with Questions
4) Get Paid Immediately via PayPal
---
1Q.com Scam Review
I gave 1Q.com a 93 out of 100 and marked it legit because it's a completely scam free way to make a few extra bucks online each month. There are a lot of things that I liked about 1Q, which I cover below, but everything about 1Q makes it legit and an extremely easy company to work with. I highly recommend joining 1Q to make some extra cash online each month.
---
What I Liked
1 Question Polls
1Q is very similar to most survey sites, but instead of taking long surveys you only have to answer 1 short question. This is awesome because it only takes a few seconds to complete each poll. The idea of getting paid for polls isn't new, but getting paid $.25-$.50 for it is something you don't see.
Payments
The best thing about 1Q is that they pay by PayPal. Whenever you complete a poll you will instantly get the money deposited into your PayPal account. No waiting to reach a cash out amount, or waiting days for a check. It's all instant and it doesn't matter how much money you have earned.
Mobile App
1Q.com does offer a mobile app. The mobile app gives you the ability to do everything you do online which is answer polls and change all account settings. I really like the idea of companies like this having apps because it makes it so much easier to complete polls on the go.
---
What I Didn't Like
Not That Many Polls
One disadvantage of 1Q is that you don't receive that many polls. From what I have seen you will receive a few a week, but it all depends on how many people/companies are asking questions.
Supplemental Income
This really isn't a disadvantage, but 1Q is a supplemental income opportunity. Which means that it needs to be combined with other sites online to make a solid income. You can expect to make $5-$10 a month with 1Q.com if you answer all the polls you receive.
Don't worry if you aren't familiar with other great opportunities online. I put together a list of all the scam free supplemental income opportunities here. Some of my favorite opportunities are Paid Viewpoint and SwagBucks.
---
Payment Proof
One big thing that proves a company is not a scam is proof of payment. I have included a screenshot below of my latest payment from 1Q. I received a text message with the poll and answered the multiple choice question. After texting back within 5 minutes I had $.25 in my PayPal account.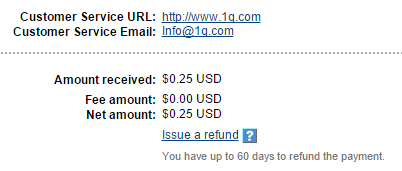 ---
Final Verdict
I am happy to say that 1Q.com is completely scam free and I recommend joining this company because it's a unique opportunity that pays well. Like I mentioned above if you want to build a solid income online you need to combine this with other great opportunities. To see these visit All Scam Free Jobs.
---
What To Do Now?
Thank you for reading my 1Q.com review. If you would like to learn more about 1Q.com or to join click the link below. I am a big fan of this company and think you should take advantage of this opportunity.
I have mentioned it multiple times in this review, but you do need to combine this opportunity with others to make good money online. I have put together a few lists of these opportunities that can be seen at All Scam Free Jobs and Companies That Paid Me.
If you think you're looking for a full-time online income that would let you quit your current job, check out how I make 95% of my online income with affiliate marketing at Start Your Own Online Business.
Thank you again for reading this 1Q review. We have figured out that 1Q is not a scam so I hope you let me help you make money online by clicking on the links above. If you have had positive or negative experiences with this company I'd love to hear about it in the comments section below!
Summary
Reviewer
Review Date
Reviewed Item
Author Rating