I recently came across a company called YouEye when trying to get some feedback on my website. This company provides website usability testing for some major companies so I decided to get some feedback for myself.
I began to realize that the people giving feedback have to be employed somehow so I did some research and found that YouEye actually hires normal people just like you and me to provide feedback on websites.
Although YouEye pays well at $12 per test, there's just not enough test to make this a large consistent income. If you're looking to make a large online income, check out My #1 Recommendation, it's how I made over $13,000 online last month!
I did some research and decided to write this YouEye Review and give you some information on how you can get paid to provide website feedback.
Let's jump on in and see what I found.
---
YouEye Website Feedback Review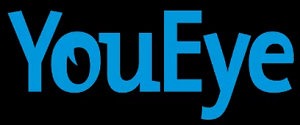 Overall YouEye is one of the best website feedback sites out there. They do choose their reviewers carefully, but if you can get accepted you will get paid the best rate for your feedback.
If Usability Testing is something you're interested in make sure to apply to YouEye!
---
YouEye Website Testing
Before I jump to far into this review I wanted to give you an idea of what you will actually be doing for this company. If you're not familiar with usability testing basically you will be recorded while viewing a companies website.
Your job is to give feedback, usually to a set of provided questions. You will need to navigate the site and sometimes perform certain tasks. All you have to do is give your opinion on what you've seen.
---
YouEye Requirements
YouEye has a few requirements. You must be at least 18 years of age and be willing to share some basic demographics about your self, but most likely nothing you don't already share with a lot of companies.
Tech-wise you will need a computer with high-speed internet, a webcam, and a microphone because you will be recorded. I recommend this high-quality webcam on Amazon, if you don't have one already.
Some test can be done on smartphones, it's not a requirement, but some test won't be available on desktop.
---
YouEye Application Process
The application is pretty short and sweet. There is a questionnaire to fill out which is similar to signing up to a survey site. They will ask age, ethnicity, income, and basic interests.
After you submit the questionnaire you will be required to do a 10-minute test. This test will be just like the ones you're completing once you're accepted and they do provide some tips and pointers on how to get started.
It seems as long as you sound intelligent and the audio and video are of quality you will get accepted.
---
What's A YouEye Test Like?
Once you're approved as a YouEye feedback provider you will start to receive links to tests straight to your email. All of the tests are first come first serve, so you need to be quick to get a chance to complete the test.
Most tests take 10-20 minutes to complete. Your face, voice, and screen will all be recorded by their software.
Based on the company you will most likely have a series of questions to answer about the website and a few tasks to complete.
For example, a shopping website may have you search for an item, navigate the different item options, and add the item to your cart.
As you complete the task you will provide feedback on what's working well, what you liked, what's confusing to you, and what can be improved.
It really is that simple, you then submit your feedback and get paid.
---
How Much Does YouEye Pay?
YouEye pays you $12 for every test that you complete and provide quality feedback on. Most tests take anywhere from 10-20 minutes to complete so the pay is pretty darn good.
Once they have marked your feedback as complete you will get paid and can transfer funds to your PayPal account.
---
Is YouEye A Legit Work At Home Job?
There is no doubt that YouEye is completely legit. As long as you can get accepted and provide quality feedback you will be happy that you're working with this company.
The pay is above the rest of the industry and the rest of the payment process is simple.
One thing to keep in mind is they only send you tests they think you're a good fit for. This means you can just sit down and knock out 20 tests in a day. There is no way to rely on this site as a full-time income, but can be a good extra income opportunity.
If you'd like to learn more or to apply, visit the YouEye Application Page.
Please keep in mind that this is just extra cash and won't be a huge income, if you're looking for a full-time income online, check out My #1 Recommendation, it's how I made over $13,000 online last month!
Have You Applied To YouEye? Done Usability Testing For Another Company? I'd love to hear what you thought of this YouEye review in the comments section below!
If you didn't find what you were looking for here, check out these helpful links to other ways to make money online:
Work From Home Companies Hiring Now
All The Extra Income Sites That Pay Me
How I Made Over $13,000 Last Month
Summary
Reviewer
Review Date
Reviewed Item
Author Rating