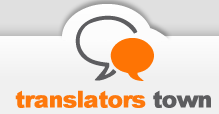 Translators Town is basically a freelance site that specializes in translation jobs. Translators Town is based in the UK, but it's open worldwide which is why I decided to write this review.
I haven't reviewed many translator jobs, but it seems that most require a few years of experience. With Translators Town you don't need experience and you'll be working as a freelance translator.
It does cost money to join this site, so it might not be for everyone, but if you're serious about working from home as a translator this might be a perfect site for you.
Working at home as a translator is great, but I prefer a much more passive way to earn money online, check out My #1 Recommendation, it's how I made over $13,000 online last month!
In this Translator Town Job Review, I'll cover the requirements, how it works, how much they pay and all the important information about this site.
---
How Much Does Translators Town Cost?
So I mentioned that Translator Town is going to cost you money, but there are a few different memberships I'd like to cover because there is a free version.
Free Version
Basically this membership lets you post jobs, so if you're looking to get work done this would be right for you. But this review is about actually working as a translator. With the free membership you won't have the ability to bid on jobs.
You will, however, be listed in the translator directory, meaning people can find you and request you to do work, but you won't have the ability to go out and seek work by bidding.
In my opinion, unless your an established translator you won't get any jobs from people requesting your work. But it's a good idea to have a profile even if you won't be using Translators Town.
Standard Version
This version is paid. It still allows you to post jobs, you're listed in the directory, and also gives you the ability to bid on jobs. This version costs 69 euros or around $75 a year.
It says this is the most popular and I'd say it's required to actually get work, since it gives you the ability to bid on jobs.
Gold Version
This version is also paid. It gives you all the advantages of the standard paid version, but allows a premium listing in the directory of translators, which can lead to more clients requesting you work for them. Really this version only makes since to me if you've already established yourself as a good translator and want to get more exposure without having to bid on jobs.
The version is 99 euros or about $110 a year.
---
How Does Translators Town Work?
I mentioned that Translators Town is very similar to a freelance site like oDesk or Elance, where you'll be bidding on jobs. Basically you'll see a full list of translator jobs posted by clients. You have the ability to preview the job. After previewing you can put a bid in to get the job. You have the ability to set the price and tell them why they should give you the work.
Once a client reviews the bids they may select your bid. If they do, you'll be notified and should start to complete the work. Once your done submit your work.
The client will review and mark the job complete. Once the jobs complete you get paid.
---
How Much Does Translators Town Pay?
As you probably guessed I don't have information on pay rate. It all depends on how much you bid, the length of project, and others factors. Really the hourly rate is based on how long the project takes and what bid price gets accepted.
One thing that surprised me was Translators Town is not involved in the payments. The payment price and method is agreed upon before starting the job and translators town only gets involved if there's issues.
I'm not sure how I feel about this, but there doesn't seem to be much negative feedback on the payment system, so I have to assume that most people don't have issues.
---
My Thoughts On Translators Town?
With most of my WAH reviews I try to give you the facts and only include a bit of opinion, but with Translators Town I wanted to include my opinion because I've tried Freelance Work in the past. To be honest, it's very hard to get started in freelance work.
From what I've found on sites like Elance, it's a lot of large success freelancers and a lot of newbies low balling bids to try to get started. Most of the major companies charge a fair price and of course have a high rating and positive feedback. Most clients choose them just to be safe, which makes it hard for newbies to get a job.
Now I'm not saying it's impossible to get started, but having some experience and examples of past work is very important. Luckily Translators Town does give you a profile where you can list this information!
---
Is Translators Town Legit?
Translators Town is not a scam, but it's probably not for everyone. I talked a little bit about freelance work above. It seems to me that people don't understand that it is difficult to get started, but if you know this going in, have the skill, and can put out quality work it's possible to become successful.
It kind of sucks you need a paid membership to bid on jobs, but the yearly price isn't too bad. I like that they give you a profile in the directory where you can advertise yourself and try to get work that way, but seems like you need some experience to get any work that way.
Overall Translators Town is a decent site to do some translation work on, and if you're looking for freelance translation work the site's great. To learn more or to join visit Translators Town Jobs.
If this doesn't seem like it's right for you, check out some of my other WAH Jobs, Extra Income Sites, or My #1 Recommendation for making money online!
Have you worked at Translators Town? Know how effective the directory listing is? Let me hear what you know in the comments below!
If you didn't find what you were looking for here, check out these helpful links to other ways to make money online:
Work From Home Companies Hiring Now
Extra Income Sites That Pay Me Each Month