The Wealth Organization Scam: Detailed Binary Options Review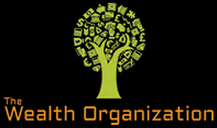 Are you tired of all these Binary Option Scams? I know I am, but I have a new product for you today called The Wealth Organization.
In this The Wealth Organization Review I will be showing you exactly why this system is a scam and how you can avoid all of these Binary Option Scams.
The Wealth Organization will not help you make more money with Binary Options. All they want to do is get you to deposit money into your account so they earn a commission.
Go ahead and read the rest of this post on The Wealth Organization Scam. I'm guessing you're going to be happy you found this before joining!
---
The Wealth Organization Review
Website: TheWealthOrganization.com
Price: $250 Minimum Deposit
Score: 5 Out Of 100
Verdict: SCAM
I gave the Wealth Organization a very low score and marked it a scam, because in no way will this product help you make money through binary options.
This site was made to convert well and to scam you. There is nothing inside the members area that will help you win more binary option trades.
Last Month I Made

$13,841 Online
I Bet You're Tired Of Making Pennies Online. No More BS. If You're Serious About Making A Full-Time Income Online You Need To See The TRUTH. Stop Wasting Your Time With The Next Big Thing When There's Already A Proven Method That Works!
To see exactly why The Wealth Organization is a scam read on.
---
Why The Wealth Organization Is A Scam
Sales Page
The Wealth Organization's sales page is pretty normal from what I've seen from these scams. Some big bold text saying how much you can make in a short period a time and a super long boring video.
This video starts out with the BS story of having nothing, finding this secret system, and now sharing the wealth with you for Free.
The sales page also shows a countdown to how many copies they have left of this product, but don't worry it's not legit they will sell to anyone that will buy. (please don't buy though)
The sales page is covered in false information making it the first reason why The Wealth Organization is a scam.
No Risk/Low Risk
The most common thing you hear from the Binary Scams is little to no risk with the help of their system.
The truth is there is always risk when trading. Whether it be stocks, bonds, or binary options you always have a chance of losing money and even losing it all.
Don't let this product fool you. There is always risk when trading and binary options happens to be a high risk type of trading.
Not Free
Although the Wealth Organization program is free to sign up for, before you gain access to the product you will have to make a minimum $250 deposit into your trading account.
This means that you have to pay $250 before you get full access to this product. Guess what it's not FREE!
An Affiliate Marketing View
I consider myself an affiliate marketer. Basically these are the people who promote products and get paid when someone buys.
I want to show you the details when you look at this product from an affiliates point of view. This should give you a good idea, why people actually promote this product and why there are so many of these binary option scams.
Let's look at The Wealth Organization's sale funnel.
Basically the first step is getting you to join their system for completely free by giving you false hopes about what this product does and how it can earn you big bucks.
After you sign up they collect your email, which gives them a way to contact you about other products.
Before allowing you to fully use their system they require you to make a deposit of $250 or more.
Once you make your deposit you're given access to their program, but they just earned a commission on your deposit before you saw what you were paying for.
Not only have they got their commission, but it's also a non-refundable commission. See, you will be depositing your money into a third-party brokerage firm, in its policy page there are terms stating that you can't withdraw money unless certain guidelines are met.
Usually these guidelines have to do with a certain amount of money earned and number of trades completed.
By the time you reach the guidelines to withdraw your money it's usually all gone!
Basically what happened here was you were scammed when you deposit money into your account and The Wealth Organization just made a commission that can't be taken away.
Will The Wealth Organization Make Me Money?
The Wealth Organization WILL NOT make you money, most likely they will help you lose money!
This product was developed for one reason, to convert well and get you to deposit money into your account so they earn a non-refundable commission.
They do not care if you make any money and have not developed a product that helps you do so. They're just looking for the commission and the rest doesn't really matter.
They use a lot of BS on their sales page to get you to buy and then they are done with you.
I do not recommend The Wealth Organization or any other Binary system like this one.
---
Low Risk Ways To Make Money Online
Now that you know that The Wealth Organization is a scam, lets talk about some low risk ways to make money online!
If you would like to see my lowest risk, completely free online jobs, visit Scam free Online Jobs. These sites will let you join for completely free and can give you a pretty good online income.
To see my #1 recommendation for making money online check out Start Your Own Online Business. This is how I make money online and is how I have built a full-time income from my business overtime.
Thank you for reading this post on The Wealth Organization Scam. I recommend staying away from this company and checking out some of my recommendations above. As always leave comments with your thoughts and don't forget to share with your friends and family!
Summary
Reviewer
Review Date
Reviewed Item
Author Rating