One of the most popular ways to make money online is through Niche Marketing. Personally I recommend this method, because it's a completely legit way to build your own online business.
Since it's popular, a ton of products that claim to teach you how to build niche websites. Most are bad, but there are a few pretty good products.
The Next Big Niche is a brand new product released in early 2015. This program is going to teach you all you need to know about building your own money-making niche websites.
You're probably wondering if Next Big Niche is a scam? It's not a scam and is actually a product I recommend.
In this Next Big Niche Review we will take a look at what you get from this product and if it can help you make money online with Niche Websites.
---
The Next Big Niche Review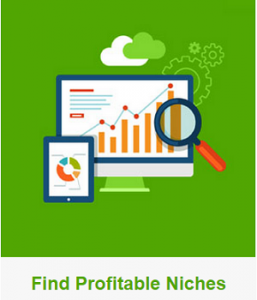 Website: NextBigNiche.com
Price: $197
Score: 85 Out Of 100
Verdict: Legit 
In this Next Big Niche Review I gave this product a high score and marked it legit. I do recommend this product to anyone who is looking to get into niche marketing, but there's a few things to be aware of so make sure to keep reading.
Although I really like this product, I found concerns with the amount of Out Sourcing he is assuming you will be doing. For example there really isn't any training on writing your own content and on page SEO. There is plenty of information on finding blog content ideas and doing research for keywords, but falls short on writing your own content.
Overall this is still a good product to try if you're interested in Niche Marketing. Continue reading to learn more about The Next Big Niche.
---
What Is The Next Big Niche?
The Next Big Niche is a nine part training course that teaches you about niche marketing and how to create your own niche website.
The course will take you through how to find niches, how to build your website, how to monetize your site, and how to drive more traffic to your site.
Along with these main focuses is over 18 hours of video training for you to learn from and a Facebook group for support.
---
What's Inside The Next Big Niche?
Find A Niche
In this section you'll be taught how to find profitable niches through a variety of ways. He does a very good job of explaining what a niche should be and how to do research and find a great niche.
Niche Marketing Strategy
In this section you will learn the strategy of behind niche marketing. You'll be shown techniques for finding great blog content, keywords to target, and other strategies for driving visitors to your website.
Build Your Niche Website
You guess it, in this section you will learn how to build your own Niche Website. You will be using WordPress and will shown how to purchase a domain name, how to host your website, how to install your website and theme, plus set up the theme and pages of your site.
This is a very long section which is good because there is a lot to cover inside building your site!
Monetize Your Site
In this section you will learn how to make money with your website. The main way taught is through Affiliate Marketing or selling other people's products on your site.
You'll be taught how to join affiliate programs and how to promote their products on your site.
Pay Per Click Ads
I was a bit confused on what was going to be taught in this section, but it's actually how you can make money with Pay Per Click Ads with the Google Adsense Program.
You'll be taught how to sign up for the program, how to add the code to your website, and the best places to add the ads for maximum earnings.
Back Linking Techniques 
In this section you'll be taught some back linking techniques. Personally I would avoid this section because it has to do with paying for back links. Google has really cracked down on its back link policy and doing things like this can get you in trouble if you're not careful.
There are some great strategies for building back links that do require some work, but I would not pay for back links.
Google Analytics
This section shows you how to sign up for Google Analytics and how to use the program to track traffic and learn more about your visitors.
You'll be shown how to set up goals and track exactly what your visitors are doing on your site.
Website Performance
In this part you will learn how to check your website performance or what most consider to be website speed. If you use the theme and follow the training your site's speed will be pretty good, but if not you'll be taught what actions to take to improve your website speed.
Website Maintenance
In this section you will learn what to do after you have completed the training and applied what you've learned to your site.
Most of this section has to do with keeping your site updated and stresses the importance of adding new content.
---
Next Big Niche Positives
Right Content Marketing Mindset
The biggest positive about The Next Big Niche is it teaches how I make money online and what I believe is the best way to make money online.
NBN teaches you to build a niche website and use affiliate marketing to make money with your site. They also teach content marketing, which will be the source of your traffic.
Content Marketing is creating posts that get ranked within Google and show up within Google search results.
This type of traffic is completely free and will be the backbone to your website's success.
The Next Big Niche does a good job of teaching this type of strategy which is mostly why I gave it a good score!
Easily Laid Out
The next thing that's a huge positive about this course is the layout and easy design of the course. All the training is accessed from the main navigation at the top of each page. 
All the training flows and is laid out in a logical order to work straight through it.
Covers Building A Website
One thing that most Niche Website training programs lack is showing you how to actually build your website. NBN uses WordPress to build your website and shows you how to do this using one theme.
The training gets very detailed on this subject which is a huge plus for beginning WordPress users, only drawback is if you're a newbie you must use the theme he uses to understand and apply all the techniques taught.
But the theme is actually really good and is modified easyily to your liking.
---
Next Big Niche Negatives
Missing Key Parts
One thing that I found with this product was it's missing some key training that I think is very important.
First off, it does not cover much about writing your own content. Content is the key to traffic and traffic is the key to making money with your site.
If you aren't taught how to create your own great content then you have a major problem, which leads me into my next point.
Not A Stand Alone Product
I believe that The Next Big Niche is not a standalone product for a few reasons. One the site does not cover how to write your own content which is a huge problem. If you plan on producing your own content, which you will have to unless you plan on paying someone else to do so.
This means that you're going to have to purchase or at least go other places to find this information. Which will require time and or money.
Lots Of Out Sourcing
The last major concern I have with this product is out sourcing. If you don't know, out sourcing is basically paying someone else to handle a portion of your business for you.
Within Next Big Niche's training there are many parts that are not completely explained and shown to just pay someone else to do it, writing content being one of them.
I am a fan of out sourcing, but to out source you want money coming in. Most people interested in this product will be complete beginners and have no online income. Most people are looking to get started with as little cost as possible and won't be looking to spend money on content and other parts of their website.
That's why I recommend Wealthy Affiliate because they teach you how to do everything yourself and you won't have to outsource!
---
Is The Next Big Niche A Scam?
The Next Big Niche is not a scam. It's a completely legit program that will teach you about building niche websites. There are a lot of great things about this program, but there are some things I don't like as well.
I think that this is a good program to use to learn about Niche Marketing, but I believe you will eventually need other training to learn everything you need to be successful.
The biggest issue to me is when creating niche websites you need a ton of quality content. One section missing from this training is writing your own content, which means they expect you to go out and purchase all your content.
Since this information is not covered within the training, I feel like your money is spent better at Wealthy Affiliate, which leaves out no training and will teach you how to write your content..
Either way both are good products, and will give you a good jump-start on creating your own profitable niche website.
If you would like to purchase The Next Big Niche you can do so by clicking the picture below.

Before I let you go I've mentioned Wealthy Affiliate a few times in this review and if creating your own niche website is something you're interested in, I highly recommend checking out Wealthy Affiliate, or see how I make money online with niche marketing by visiting Start Your Own Online Business. 
Thank you for reading this Next Big Niche Review. You now know this product is not a scam and that I do recommend it, but I think there is one program that is better. The choice is yours of course! Like always if you have any questions please leave comments and make sure to share with your friends!
Summary
Reviewer
Review Date
Reviewed Item
Author Rating