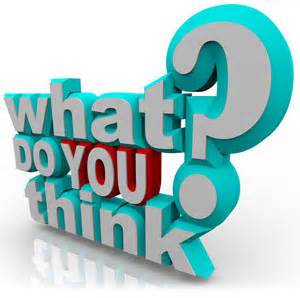 When most people start out their making money online journey they end up finding some type of survey site. This leads to a lot of newbies wondering if survey sites are legit or scams. Most likely this question is why you're here and I am extremely happy you are trying to do some research before joining. So let's get to the big reveal.
Survey Sites are both. What do you mean? There are a ton of Survey Sites that are complete scams, but there are also some survey sites that are legit. Not only are there both, but there are a lot of online marketers out there that promote survey sites that are scams. This leads to a lot of newbies joining sites and becoming frustrated because they were told dishonest information.
In this post I am going to be talking to you about the correct expectations to have when taking surveys, how to tell if a Survey Sites is a scam or legit, and give you some recommendations on great survey sites to think about joining.
---
How To Tell If A Survey Site Is A Scam Or Legit
It's pretty easy to tell if a survey site is legit or not, but I have put together a checklist to run through before joining.
1) Do Research
The first thing you should do when joining a site is do some research. Do a Google search of the company and review. See what others have to say about the company because if there is a negative about the company someone would have written about it.
Make sure to check out a few different sources. Like I mentioned above there are dishonest people out there that write positive reviews on negative things. Make sure the website you get your information from is legit. Bookmark this site and come back to see if I have written an honest review on the company yet and if not comment and suggest it!
I went off on a little tangent, but just know you should do some research through a Google search and check multiple sources to see what they have to say.
2) Visit The FAQs
The second thing you should do is visit the companies FAQs. If they don't have this most likely they are hiding something and are a scam. This is not only a great way to see if the company is a scam, but also see if the site is right for you.
Within the FAQs section look at how the company works, how you will receive surveys, and how they pay. Look for honest answers within these sections if they say there surveys pay $25+ most likely it's a complete scam and if not I'd like to know about it! =)
3) How Do You Join
The 3rd thing I suggest doing is trying to join. See what type of information it's going to want from you and if you're required to view ads before ever getting to the members area.
Mostly all survey sites are going to ask for your name, birthday, address, household information, and employment information. Never give out your phone number or any personal information like your social. They do not need this information so don't do it.
If you are required to view offers or ads before you get into the members area you're most likely dealing with a scam. I have seen a lot of sites that require you to go through 10 pages of offers just to join. Every single time I review a site like that it ends up being a scam!
This list can help you avoid scams in the future. This list doesn't just work on survey sites, but can be used with any online opportunity. Not only can this list help you find scams, but it can also help you find the best survey site for you by visiting the FAQs section.
Now that you know how to identify scams read on to learn about what expectations you should have when taking surveys.
---
Survey Site Expectations
One big reason Survey Sites have a bad rep is because people aren't informed and go into it with the wrong expectations. In this section I will be talking about what it will take for you to make money with surveys and what you can EXPECT to get out of it.
Earnings
This is the biggest problem with survey sites. People have been told by evil online marketers that they can become rich off of survey sites. It's not going to happen. Realistically you can expect to earn anywhere from $10-$50 a month from taking surveys on one site. The range is large because it all depends on how much time you spend taking surveys, but even if you spent all day taking surveys you would never make more than a couple hundred bucks each month.
As long as you have the correct expectation on earnings and find a legit survey site you can make an online income and be happy with it.
If you ever run into sites that say they have a secret to making more with surveys run away because that is not true. The only way to make more with surveys is by taking more surveys or referring your friends.
Just to give you an idea of earnings from survey sites I have put together of list of all the Survey Sites that have paid me. On the list you can see that I don't make more than 20-50 bucks each month. You can see the list here.
Expectations Wrap Up
If you know that Survey Sites are not going to make you rich and you find a legit survey site you won't be disappointed. Some Survey Sites are completely legit (I go over these sites in the next section) and if a few extra bucks each month is what you're looking for then they are a perfect fit for you.
---
What To Do Now?
So you know what type of expectations you should have when joining survey sites and I have shown you how to spot scam survey sites, but I like to make things easy. I wanted to give you some links to my reviews on my top rated survey sites, which you can find below. But if you would like to see the full list of Scam Free survey sites visit companies that have paid me or All Scam Free Jobs.
TOP RATED SURVEY SITES
Paid Viewpoint 96 Out Of 100
Cash Crate 95 Out Of 100
SwagBucks 96 Out Of 100
Inbox Dollars 90 Out Of 100
I highly recommend all the survey sites listed above. A few of them also offer other ways to earn as an added bonus.
LOOKING FOR MORE INCOME?
Some people are looking for more income online and I don't blame you. Some people are looking for an opportunity to make a full-time online income like me. If you're interested in doing this I will show you exactly how on my Start Your Own Online Business Page
Personally this is how I make 95% of my online income and I know that you can do it too. Check it out if you want a full-time income.
Thank you for reading my post on whether Survey Sites are Legit Or Scams. If you're a newbie to making money online most likely you learned a whole about survey sites and what you should be expecting. I encourage you to take advantage of some of the links above they all are other posts on my website and you can learn a lot more information about great survey sites and other ways to earn more money online. =)