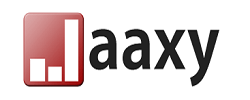 Welcome to my Jaaxy Review! I can't believe it took me this long to do a review on such an important program to my success online. Of course I am talking about Jaaxy.com. Jaaxy, in my opinion, is the best keyword research tool on the internet. Since using Jaxxy, traffic to my website has taken off and without the help of the Jaxxy keyword tool, I don't think it would have been possible.
In this Jaaxy review I will be covering how important keyword research is, how Jaaxy works, different memberships of Jaaxy, and my thoughts on Jaaxy.
---
The Importance Of Keyword Research
Now I won't go into full detail on how important Keyword Research is because I could go on forever. I do want to touch on the importance and then move on to the review.
For your website or blog to have long-term success organic search traffic is going to have to account for a good deal of your traffic. There is no better way to get extremely targeted visitors to your site for Free than with organic search.
To get organic search traffic you will need to rank well within Google and other search engines. What is one of the biggest keys to ranking well in search engines? You guessed it, Keywords. Before a few months ago I neglected the importance of keyword research. I just decided on keywords without having any idea or numbers to prove that I had a good keyword.
Well let me just say that didn't work at all! If you want to rank well within Google you need to target low competition keywords. These keywords are easy to rank well for and will lead to more traffic.
Luckily for you, Jaaxy can solve this problem for you and will help you find low competition keywords that will give you tons of traffic!
---
What Can I Use Jaaxy For?
Jaaxy is extremely diverse and is used for many things. Here is a list of things Jaaxy is used for.
Keyword Research
Find Affiliate Programs
Niche Research
Competition on Leading Websites
Site Rank for Keywords
Shows Available Domains
As you can see Jaaxy can help you with more than just keyword research, but without a doubt keyword research is Jaaxy's main use and strong suit. In the next section I will cover how to use Jaaxy Keyword Research and explain what to look for!
---
How Jaaxy Keyword Research Works
In this part of my Jaaxy review, I will be showing you exactly how the research tool works. I will cover what results you're shown and what you're looking for in keywords. I am not going to cover everything Jaaxy does other than the keyword section you can check the rest out once you join Jaaxy.
What Results Will Jaaxy Show
You can see the different information that Jaaxy will show you for every search you do. I go into more detail and explain below.

Keyword: This section will show you the keyword you searched plus related and suggested keywords. The keyword you search will always appear on top with related keywords following below it.
Monthly Searches: This section shows the estimated global searches for that keyword each month. Usually the higher the searches the more estimated traffic and higher the competition.
Estimated Traffic: This section will show you the estimated amount of traffic per month based on ranking on the 1st page of search engines.
QSR: Or Quoted Search Results shows how many competing pages target those exact keywords on the internet. QSR is probably the most important result.
KQI: Or Keyword Quality Indicator shows a light that is Green, Yellow, Or Red. Green meaning Great, Yellow meaning Okay, Red meaning bad. This basically is a color indicator of the QSR.
SEO Power: Is a score assigned to each keyword based on traffic, QSR, and Competition. Score is 1-100 the higher the better.
Domain Search: By clicking on domain search for each keyword you will see a list of available domains with the keyword phrase in it.
Here is a full picture of what search results will look like!
What To Look for In A Good Keyword!
Even if you have Jaaxy, if you don't know what you're looking for than you might as well not have it all. Luckily they offer great training that will teach you exactly what to look for in a keyword. Here is my guide based of their training and my experiences.
Make sure your keywords make sense.
Make sure all words are spelled correctly
Monthly Searches: Of course the higher the monthly searches means more traffic to your website, but usually higher searches means more competition which makes it harder to rank well. Any keyword that has more than <10 monthly searches will work great!
Estimated Traffic: Same rules apply as monthly searches. The higher the traffic usually means more competition. As long as it reads more than <10 you're all set.
QSR: In my opinion, this is the most important stat Jaaxy gives you especially if you run a new website. You must face that search engines will not just rank you well if you're a new website. You have to prove to them you put out great content and know what you're doing. With that said everyone should look for low competition keywords. Low competition keywords will be the easiest to rank highly. Look for a QSR of 300 or lower. The lower the number the better, but anything under 300 is still considered good.
KQI: is a reflection of the QSR, but I usually look for Green and Yellow. I would always stay away from Red. But if you focus on QSR you won't have to worry about KQI
SEO Power: Like I mentioned above it's a combination of traffic, QSR, and Competition. If a keyword has a great QSR than the SEO Power score will reflect it. I usually look for an SEO Power Score of 75 or more.
Here is a cheat sheet to make it easier!
Searches & Estimated Traffic: More than <10
QSR: Lower than 300
KQI: Green or Yellow
SEO Power: More than 75
---
Jaaxy Memberships
Jaaxy offers 3 different levels of membership. A Free Version, Pro Version, & Enterprise Version.
The Free version is great and is perfect for anyone looking to try the service. A Free membership has a limit of 30 searches, but this will give you plenty of time to test out the program and see if it's something you're interested in.
The Pro Version is $19 per month or $199 a year. The pro version gives you unlimited searches, access to all the information that Jaxxy can compile for a given keyword. The main difference between the Free version is it will show all suggested/related keywords and gives you information faster!
The Enterprise Version is $49 a month or $499 a year. Once again this membership will give you unlimited monthly searches and automatically show you the QSR of every keyword. The big difference between Pro is more related keywords, QSR is shown automatically, and results are instant!
You can see the comparison of all membership levels below!
---
My Jaaxy Review
Website: Jaaxy.com
Function: Keyword Research Tool
Cost: Free, $19, or $49
Score: 95 out of 100
Verdict: Legit 
I gave Jaaxy a 95 out of 100, because I truly believe in this product and I know that it turned my website around. The Jaaxy keyword research tool is fantastic and will help you rank within Google and other search engines. I feel that Pro is honestly the best value of the three levels because you get the same information as Enterprise, but have to wait around a bit longer.
I highly recommend using Jaaxy over any other research tool because I know it works. Start with a Free trial and I guarantee you will feel the same way.
Advantages of Jaaxy:
 Offers Free Trial Membership
Leading Keyword Research Tool
Offers Training & Explanation of Results
Shows you what really matters
Great for Niche Research
Shows Available Domains
Offers Referral Program
Disadvantages of Jaaxy:
My only complaint is it's not FREE
Some memberships don't show instant results
As you can see from my list of advantages and disadvantages that I truly believe in Jaaxy. When doing my reviews I try to take a look at the program from a non-bias point of view. To really show the disadvantages of products. With Jaaxy there were no real negatives to the product other than you have to pay for it after your Free Trial.
---
What To Do Now!
Now that you have learned how great Jaaxy is it's time to get started with some keyword research. Go ahead and use the search bar below to perform your first Jaaxy search!
If you're interested in keyword research your most likely looking to make money through your website or blog. Click here to learn exactly how I make 95% of my income online through my website!
Thank you for reading my Jaaxy Keyword Tool Review. This is by far my favorite keyword research tool, but if you have experiences with Jaaxy or any other keyword research tool I'd love to hear about in the comments section below!
Summary
Reviewer
Review Date
Reviewed Item
Author Rating