8
Gomez Peer Zone Program Review: Is Gomez Peer A Scam?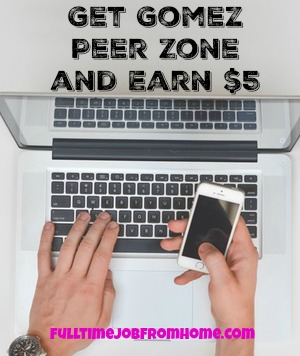 If you have a PC I have a great opportunity for you to make some extra cash each month. The best thing about is you don't have to do any work at all! I am talking about the Gomez Peer Zone Program of course.
Basically you install the Gomez Peer Zone Program on your PC and let it run in the background. While you browse the internet the program will track website speed and you will get paid for it!
In this Gomez Peer Zone Review I will be telling you a bit more about how it works, positives and negatives, and of course what I think about the program!
---
What Is Gomez Peer Zone?

Gomez Peer Zone is an affiliated with their parent company Compuware Gomez. Compuware Gomez is an established co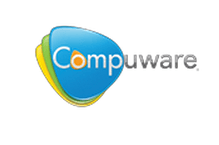 mpany that has been around for over a decade. Gomez Peer Zone has not been around for that long, but is also a well established company that I highly recommend.
So here is how it works, once you apply for the Gomez Peer Zone program and become approved you can download the software. Don't worry the program is completely safe! Once you download the program it will run in the background of your computer and will track website speed and other tests on website pages.
Every 15 minutes you keep your computer on with Gomez Peer Zone application running in the background you get paid, if you're using the computer or not.
Before you can start earning you will need to become active with Gomez Peer Zone. The truth is not every person will become active. Gomez picks users based on their demographics. If Gomez already has a lot of participants in the same area as you becoming active may never happen!
Some of you are asking how does Gomez Peer Zone pay you for almost doing nothing. Well here is the answer to that. Companies hire Gomez Peer Zone to run performance test on their website. Luckily for us the best way for Gomez to check performance on websites is by using us to collect their data. Gomez Peer Zone is nice enough to give us a little extra cash for helping them collect data.
---
How To Earn With Gomez Peer Zone
I have already covered the basics on how Gomez Peer Zone works so you know you get paid every 15 minutes you keep the Gomez Application running the in the background of your computer. But, how much will you be getting paid for doing nothing?
Last Month I Made

$13,841 Online
I Bet You're Tired Of Making Pennies Online. No More BS. If You're Serious About Making A Full-Time Income Online You Need To See The TRUTH. Stop Wasting Your Time With The Next Big Thing When There's Already A Proven Method That Works!
As you can imagine your not getting paid hundreds of dollars each 15 minutes. If you're looking to make a great deal of money from this opportunity your reading the wrong review. You will most likely be more satisfied reading this one! But if you understand that making a few extra bucks a month for nothing is worth it than you're at the right place!
Gomez Peer zone is available to multiple different countries. Payments rates depend on which country you live in. Sadly for me the US has one of the lowest pay rates. If your located outside the US congrats. You will earn a bit more each minute.
US Pay Rate: $0.000125
Canada: $0.0005
Most other countries: $0.000250
If you're looking at the rates above your probably thinking I am only getting paid a fraction of a cent. But keep in mind the rates above are for every minute you keep the program installed and running in the background.
---
I Want To Earn More With Gomez Peer Zone!
Luckily there is a way to earn more with Gomez Peer Zone. Gomez Peer Zone offers a referral program that will help you earn way more than you can with running the program in the background.
Basically if someone signs up through your link, gets approved, and installs the Gomez Peer Zone application on their computer you will earn $1.00.
It may not seem like a huge amount, but compared to the rate per minute one dollar per referral will add up quickly!
One more way to earn more is by installing Gomez Peer Zone on more than one PC. You can install the Gomez Peer Zone Application on as many PCs that you want. This means more earnings for you!
---
How To Get Paid By Gomez Peer Zone
Payment is one of the biggest positives about Gomez Peer Zone. Payments are made by PayPal at the beginning of each month. Gomez Peer Zone has a low monthly cash out of $5. Once you reach the $5 threshold a payment is made at the beginning of the following month.
---
Payment Proof
I have been personally paid my Gomez Peer Zone multiple times. Payments were made through PayPal around the 15th of the month. You can see proof of payment below!
---
Advantages & Disadvantages
Advantages Of Gomez Peer Zone
Low Cash Out Amount of $5.00
Payments made by PayPal
Proof of Payments Being Made
Established Parent Company
Software is safe to Install
Get Paid to do nothing
Program

can be

installed on multiple computers!
Disadvantages Of Gomez Peer Zone
Only available to PC users. No Macs allowed.
US has lowest pay rate (maybe not a disadvantage to you!)
Leaving your computer on is the way to make the most money. (

may not be

worth it)
Not everyone gets approved and becomes active.
---
What I Think About Gomez Peer Zone
Website: Gomez Peer Zone
Cost: Completely Free 
Rank: 90 out of 100
Verdict: Legit!
I gave Gomez Peer Zone a 90 out of 100 for the following reasons. I think Gomez Peer Zone is a great company and is a great opportunity for us to make a few extra bucks each month. The only problem I have with Gomez Peer Zone is that it's only available to PC users. Also not everyone gets approved and becomes active. I understand why Gomez does this, but both of these reasons cut out a lot of people looking to help them.
Gomez Peer Zone is completely legit. You will earn once you become approved and active. Gomez Peer Zone does make payments on time and you will 100% get paid.
What To Do Now?
I hope you enjoyed my Gomez Peer Zone Review. If you would like to apply for the Gomez Peer Zone Program click the banner below, or visit GomezPeerZone.com!

Keep in mind you're not going to make tons of money from Gomez so if you would like to learn how I earn 95% of my online income each month click here!
Summary
Reviewer
Review Date
Reviewed Item
Author Rating