If you're interested in starting your very own cleaning business, you should check out an e-book by Scott Gibbens called 90 Day Fast Start Workbook.
The workbook is a 48-page guide to starting your own cleaning business from scratch. The e-book is reasonably priced at $14.95; he also gives away tons of free information on his website: MyCleaningBiz.com.
In this review, I'll cover what the e-book's training consists of and my thoughts on the training.
---
Who Is Scott Gibbens?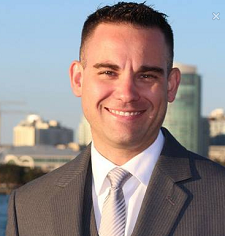 Scott started his very own commercial cleaning service at the age of 19, in 1988. The business is still running strong, and over the last few years, he's been helping other cleaning service owners start and improve their businesses.
He has put together a very detailed e-book which includes everything you need to know to get your business started, get your first account, and how to scale your cleaning business.
---
What's Included In The Training?
The training includes five modules with a total of 20 units. At the end of each unit there's a task to complete, he calls these "action steps." These are worksheets that have to do with the topic in each unit. You'll also find templates for things like creating an estimate, creating a proposal, and following up with clients.
The training modules include:
The Basics
The first module includes statistics on the cleaning industry and why you should start a cleaning business. It also is the foundation of the course, which includes your goals, choosing a name for your business, registering your business, and getting insurance in line.
The Pre-Launch
The second module is also critical to your business, which includes the stationary work (website, business cards, etc. ), networking, and marketing. In this section, he gives great insight into the type of clients you'll want to work for and how to find them.
The Launch
The 3rd module covers the process of reaching out to new customers and what to do to get customers. This includes the process of giving an estimate and creating a proposal. The handouts in this section are worth $19.95 because it completely streamlines the process.
First Account
The 4th module covers what to do after getting your first proposal signed. This includes a checklist of things you'll need to complete your first day on the job site, how to hire employees, how to keep the books, and advice on quality control.
Continued Growth
The fifth and final module in the e-book is about growing your business. This module looks at what it takes for you to grow your business and grow as self-employed business owner. You receive plenty of advice from Scott in this section.
---
How Much Does It Cost?
The 90-day fast start workbook is available for sale on his website, MyCleaningBiz for $14.95. Your purchase comes with a free 30-minute phone consultation with Scott to help you get started.
---
My Thoughts
After reading the 90-day fast start guide and doing some research on similar products, I find this product to be reasonably price. The problem I found with most of the other guides is their focus is on cleaning houses, and not cleaning for commercial accounts.
The things I really like about the training is it includes his experiences, has a ton of information about making sure your good on the legal side of things, and has templates for creating estimates, pricing, hiring employees, keeping the books, and much more.
I have 0% running a cleaning business, and after reading this e-book, I know the exact steps to take. If you purchase this e-book, you will too, but you must put them into action to become successful.
Overall, it's a good e-book that's worth buying if you're interested in starting your own commercial cleaning business.
---
Where To Purchase
If you're interested in learning more or to purchase, visit MyCleaningBiz.com. As mentioned, the e-book comes with a 30-minute phone consultation with Scott.
An e-book not enough? He also has a 90-day fast start program that includes the e-book, 20 instructional videos, weekly coaching sessions, and a fully optimized website.
Are you interested in making money online? Here're some helpful links:
Extra Income Sites I Recommend
Hopefully, you enjoyed this review, if you have any questions or thoughts, please leave a comment below.
*This is paid sponsored post. I received a free copy of the e-book to read and write this review. With that being said, all thoughts are my own, and I don't recommend products I wouldn't use myself.
If you're interested in advertising, you can see my rates here.