In the past I've reviewed a few sites and apps that pay you cash back on groceries. Today I have another opportunity called Snap By Groupon. It's very similar to Ibotta, but does have a few extra features that makes it more user friendly and available for everyone.
I really like apps and sits like this because it gives you money for something that you already do and have to do to just to live. Except for the few people that only eat food they grow, but I'm assuming you aren't one of them.
In this Snap By Groupon Review we will see how this site works, get into some minor details, and see what concerns I have with Snap.
---
Snap By Groupon Review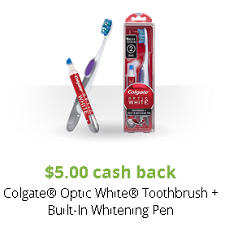 Website: Snap.Groupon.com
Price: Free
Score: 94 Out of 100
Verdict: Legit
I gave Snap By Groupon a very high score and marked it legit. This site works very well and you're getting paid to do something that you have to do. There really aren't any major problems with this site and where Ibotta lacks I think Snap excels.
The system is very easy and can be done from a mobile device or a computer. You don't have to shop at major retail stores and in some cases it doesn't matter what brand you actually buy.
I highly recommend Snap By Groupon because it's easy and gives you cash back on groceries!
---
How Snap Works
The process of earning with Snap by Groupon is actually very simple, but I've broke it down for you below.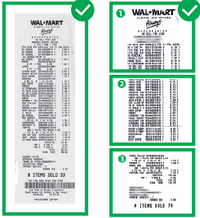 1) Sign up for Free
2) Search the Snap Offers page for items that you already plan on buying.
3) Go to any store and purchase the product. Make Sure To Keep Your Receipt!
4) Take a picture of the receipt with your smartphone or upload the receipt on your computer.
5) Get paid cash back!
---
How To Get Paid By Snap
When you upload a receipt for payment it can take up to 48 hours for approval, but once approved it will be added straight to your Snap Balance. The minimum cash out amount for Snap is $20 and they only make payments by check.
Checks usually arrive within two weeks of cashing out, but the site does say that it can take up to 60 days!
---
Additional Ways To Earn
Other than shopping there is another way to earn with Snap by Groupon. It's by sharing this program with your friends. The referral program is very simple, for every friend you refer you receive $1 after they complete their first offer (buy a product, upload a receipt, and have it approved.)
They give you your own referral link that can be posted on social media or a blog and inside the mobile app you can invite friends directly via text message.
---
Snap By Groupon Concerns
I wouldn't be doing my job if I didn't talk about the concerns I have with this app, but I also want to cover what I liked.
What I liked
Mobile App: I really like that this site has a mobile app. It makes it much easier to upload a receipt and actually see the offers in store on your phone. The mobile app is just as functional as the website so it makes it a great opportunity for the smart phone users. I also really liked that they let you use the website so even if you don't have a smart phone you can take advantage of this opportunity.
Referral Program: I make most of my online income by referring people so you know that I'm always happy to see a site with a referral program. But for you this just means more opportunity to earn money and a $1 per referral is a pretty good rate! They also give you enough tools to make referring your friends hassle free.
Shop At Any Store: This is probably the biggest advantage in my book. I live in a pretty small town, right next to a family owned grocery store where I do most of my shopping. It doesn't mater what store you shop at, even if it's a small family owned store. The only requirement is they can give you a printed receipt with store name, date and time, and the items that you purchased. One thing to mention is receipts from major stores like Walmart seem to get approved faster!
Not Specific Brands: Now not all of the offers are like this, some are for a particular brand and product. But they still have a lot of offers that just say the general product name like Peanut Butter, Milk, or Eggs. This means that you don't have to change your normal shopping habits. Just buy the brand that you normally do and receive cash back.
What I don't Like
Checks Only: The only real concern I have with Snap By Groupon is the payment system. If you've read my reviews before you know I'm always looking for the PayPal option, but with this site your only option is by Check. It also concerns me that payments could take up to 60 days, although it's usually much quicker I wouldn't be waiting around to pay an important bill with the money you earn.
Luckily the $20 cash out amount isn't too high and with the amounts the offers pay you should have no problem reaching $20 after a few shopping trips!
---
Is Snap By Groupon Legit?
I think you can tell from this Snap By Groupon Review that this opportunity is completely legit. I don't have much to say that's negative about this product other then I wish they had a PayPal option for payments.
On the other hand I have a lot of good things to say about this site like mobile or computer friendly, shop at any store, and buy any brand. The referral program isn't a bad deal either.
I do recommend Snap By Groupon to anyone who is looking to earn some cash back on their grocery shopping. I don't really see why you wouldn't want to, the process is extremely easy and who doesn't want extra money!
To join Snap, you must visit their website and join. Then if you would like you can download the app and sign in.
If you're interested in this opportunity you'd probably like to see the other sites that I've marked scam free and can earn you some extra cash each month. The cool thing about these sites is you probably already do it every month, like searching the internet. To see these sites visit All Scam Free Jobs.
Although everything is scam free and legit about Snap By Groupon and the other sites I recommend above they're all just supplemental income to your job. If you would like to see how I quit the 9-5 grind and make a full-time income from home visit Start Your Own Online Business.
Thank you for reading this Snap By Groupon Review. This site is completely safe to join. Have you used this site already? Plan on trying it out? I'd love to hear what you're thinking, just drop me a comment below.
Summary
Reviewer
Review Date
Reviewed Item
Author Rating