Slice the pie was created to help musicians get their music out there and their name on the radar. Luckily for us that mean someone has to listen to the music and review it. Slice the Pie has made this all possible and you can even get paid for it!
Now if you're an artist that is great, you have found a website that will help you get your music career off the ground, but this Slice the Pie review is focused on the money-making side of Slice the Pie.
In this review I will cover some details on how it all works, how much you will get paid, and my thoughts on Slice the Pie!
---
How Does Slice the Pie Work?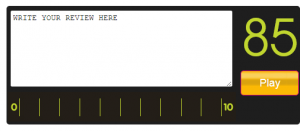 Aspiring musicians upload their music to slice the pie. Scouts (people who review the music) listen to 90 seconds of the song and write a review without knowing the name of the song or artist. The scouts ranking within Slice the Pie will determine how much he or she will get paid for the review.
You're probably wondering how are scouts making money. Well it's very simple for every review you write you get paid.
Two Important Parts of Being A Scout
Rank: is a going to play a huge role on how much you can earn on Slice the Pie it will also make you stand out in the community as a trusted reviewer. I will cover more on rank later.
Energy: will play a huge role in how many reviews you will be able to do in a day. Your energy bar will start full at 10 and replenish each time you do a review. This lets Slice the Pie control how many reviews you do in a day and one sitting.
Levels Of Rank
There are 5 different levels of rank within Slice the Pie. Each level offers higher payments for each review. You can see the 5 levels with payment amounts below.
Bronze: $.01 + bonus
Silver: $.02 +bonus
Gold: $.03 + bonus
Platinum: $.04 +bonus
Diamond: $.05 + bonus
Bonus amounts are rewarded on a few different factors such as length of review and quality. Most quality reviews will earn you $.10-$.20. Some of the best reviews will earn you $.30, but expect your best reviews to fall around the $.20 mark.
How To Get Paid By Slice The Pie
Slice the Pie will pay you by PayPal. The minimum cash out amount is $10. Once you reach the minimum cash out amount you can request a payment.
Payments are made on every Tuesday and Friday. PayPal payments will take 5 days to process and you will be paid on the following pay-day.
Referral Program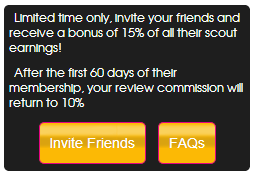 Slice the pie does offer a referral program for first level referrals. You will receive 10% of all your referrals earnings. For example if they get paid $.20 for a review you earn $.02.
You will only receive referral earnings for the first year of your referrals membership with Slice the Pie. One year after their first review date you will stop earning their 10%.
How To Earn More With Slice The Pie
As you tell from the rankings the way to earn more with slice the pie is by improving your rankings. The only way to do that is by writing lengthy, well written (grammar), critiquing reviews.
Another way to earn more with slice the pie is referring your friends. I cover this in detail above, but referring friends is a great way to earn more with Slice the Pie without having to do more work!
My Review Of Slice the Pie
Company Information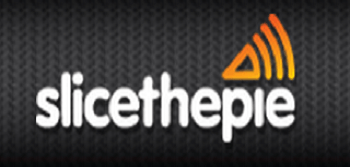 Website: Slice The Pie
Cost: Free
Rating: 80 out of 100
Verdict: Legit
I gave Slice The Pie an 80 out of 100 because there is proof of payments across the internet and I know the company pays on time. The idea of Slice the Pie is really cool and is very attractive for music enthusiasts. My only concern is the money worth your time.
Are you in it as a hobby or for the money?
If you really enjoy listening to up and coming music and reviewing Slice of the Pie is really the only and perfect place for you. But if you're in it for the money and are looking to make good money it's probably not the type of online job you're looking for.
I will touch on how much money you can really make if you calculate it out below, but realistically you will be making far less than minimum wage an hour.
Can You Really Make a Good Amount of Money?
Alright, Let's do some math here. Let's say you make on average $.20 a review and if you set down and write quality reviews you can do 6 an hour. If you calculate that out you would be making $1.20 an hour…. Let's use an unrealistic example and say you can do 10 reviews in an hour and get paid $.30 per review. Still your only making $3.00 an hour. You probably wouldn't do any other job for $3.00 an hour so why would you review music for it.
Now if you build up your referrals and they all do at least 5-10 reviews a week you could be able to build up an income of $20-30 a month or more, but without considering referrals the hourly wage just doesn't make much sense to me.
What's Next
If music is a passion of yours I think that Slice the Pie is a great place for you to earn some extra cash online. If your really looking to make some money online this may not be the correct way to go about it.
If you would like to join slice the pie click here or the link below.
If you're in it for the money and want to see how I make 95% of my income online click here. I guarantee you can make much more than $3.00 an hour!
Summary
Reviewer
Review Date
Reviewed Item
Author Rating