24
ShopPrize App Review: Is This App A Scam?
NO LONGER AVAILABLE. CHECK OUT IBOTTA
If you're here because you received an offer of millions of dollars it's a scam and not the same as the information in this review. Please check comments at the bottom of this page!
ShopPrize is an app available in the Google Play Store that pays you to take pictures of your grocery shopping receipts. The app is completely free to use and is an easy way to make some extra money each month.
Before I get into the ShopPrize app, I highly recommend checking out the Ibotta app. It also pays you to take pictures of your grocery receipts, is available on IOS and Andriod, and can make you more money.
Please keep in mind that ShopPrize and other cashback apps will never make you much money. You actually have to spend money to earn cash back. If you're serious about making a full-time income online, check out My #1 Recommendation, it's how I made over $13,000 online last month!
In this ShopPrize App Review, I'll cover how to earn, how to get paid, the complaints, and if this app is a scam!
NO LONGER AVAILABLE. CHECK OUT IBOTTA
Last Month I Made

$13,841 Online
I Bet You're Tired Of Making Pennies Online. No More BS. If You're Serious About Making A Full-Time Income Online You Need To See The TRUTH. Stop Wasting Your Time With The Next Big Thing When There's Already A Proven Method That Works!
---
ShopPrize App Review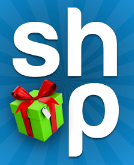 App: ShopPrize
Type: Receipt Scanning
Verdict: Legitimate Check Comments Be Careful using this app
In this ShopPrize App review, I marked it legitimate. From what I can tell as long the picture is clear you always get paid your points. They do send out gift cards, and there's proof of people winning and receiving sweepstake prizes.
The biggest concern is this is just a small extra income, and there's no guarantee you'll win any sweepstakes.
As long as your content with the little income you should enjoy using the ShopPrize app.
---
How To Earn With ShopPrize
Scanning Receipts
The main way to earn coins at ShopPrize is by scanning receipts. You can scan receipts for any food or beverage that you buy at grocery stores, convenience stores, restaurants, and even bars.
For every receipt you upload, you'll earn 100 coins.
Make sure to take a clear picture of the whole receipt.
Picture Of Products
If you lost a receipt, you do have the option to take a picture of the product, but it only pays 20 coins. When taking a picture of a product make sure the picture is clear, and you can see the brand name of the product.
Daily Check-In
The ShopPrize App will pay you 5 points or more to check in and open the app every day.
---
ShopPrize Rewards
There're a few ways to redeem the rewards on the ShopPrize app including sweepstake entries and gift cards.
Gift cards are not available until you earn 5,000 coins, which gets you a $5 gift card (the option won't even show up until you make 5,000 points).
You can enter sweepstakes for around 100 coins; they have sweepstakes for physical products and gift cards, usually worth $50.
If you win a sweepstakes, you'll be notified inside the app and information on how to receive your prize.
---
ShopPrize Feedback/Complaints
50 Receipts Until Gift Cards
I prefer to get paid "guaranteed rewards," gift cards instead of entering sweepstakes. To get a $5 gift card, you'll need 5,000 points, which is equivalent to scanning 50 receipts.
Luckily the app is still new, and it seems that there're not many sweepstake entries, so you should be able to win some if you use the app a lot.
Based on the Play Store reviews, several people have won sweepstakes multiple times.
Only Food & Beverage Receipts
Getting paid to upload receipts isn't a new concept. There're many different apps available that pay more for your grocery shopping receipts. There're also apps that pay you for all of your receipts and not just food and drinks. You can see a full list of the other apps that pay you to scan receipts here.
---
Is ShopPrize A Scam?
The ShopPrize app is not a scam; it's a completely legitimate app. The main things to know are it's just extra income, it takes a long time to reach gift card rewards, and there's no guarantee you'll win any sweepstakes. If you're fine with that, you'll probably enjoy this app!
To learn more or to join you can visit the Google Play Store and download the app!
I prefer the Ibotta App over ShopPrize, it pays you more for your food purchases and is also available on iPhone!
Getting paid to scan receipts isn't the only way to make money online. Here're all the sites I use to make an Extra Income!
If you're serious about making a full-time income online, check out My #1 Recommendation, it's how I made over $13,000 online last month!
Do you think the ShopPrize App is a scam? I'd love to hear your thoughts on this review in the comments below!
If you didn't find what you were looking for here, check out these helpful links to other ways to make money online:
Work From Home Companies Hiring Now
Extra Income Sites That Pay Me Each Month
How I Made Over $13,000 Online Last Month
Summary
Reviewer
Review Date
Reviewed Item
Author Rating