Pleio GoodStart Mentors offer a free service to help people get into good routines taking medications by providing resources and reminders. GoodStart is proud of the fact that they offer a work at home opportunity for people who, for whatever reason, need to work from home.
Phone work is a great way to work at home, but I prefer a much more passive way to earn a full-time income, check out My #1 Recommendation to learn how I made over $13,000 online last month!
In this review, I will look at the opportunity they offer and decide if it is a scam or legit.
---
Pleio GoodStart Requirements
To be eligible to work for GoodStart, you must:
Be 18 or older
A US citizen
Must physically live in the US (not residing in North Dakota, Ohio, Washington, or Wyoming)
You can

NOT

be a licensed or registered doctor, nurse, pharmacist, or pharmacy technician
Your home office must meet their technical requirements
---
Pleio GoodStart Technical Requirements
They give you 2 options for telephone service requirements:
Option 1 is a Landline:
A corded, landline telephone, connected to the wall only (no wireless or cordless phones)
NO interruptive features such as call waiting or voicemail
Digital telephone from AT&T U-verse, Cox Communications, Verizon FIOS, and Comcast Digital Voice are okay
A corded headset compatible with your corded telephone (no wireless headsets; this is highly recommended, but not required)
Option 2 is Pleio's VOIP System:
Minimum internet speeds of 15mbps download and 3mbps upload are required to be eligible for Pleio's secured VoIP platform
For this VoIP option, you will need a USB headset, with a microphone that plugs into your computer
Proof of internet speed test required at time of application
You can perform a basic speed test here: www.speedtest.net
NO cellular phones, VOIP, Skype, or wireless phones of any kind can be used to make calls.  Magic Jack and Vonage are also not allowed.
These are the computer requirements you must meet:
Windows PC (Macs, Netbooks, and Tablets are not supported)
For Internet Browser, you need Chrome or Internet Explorer 9 or higher
Minimum Operating System should be Windows 7  or higher
Minimum RAM of 4GB or higher
Virus and Malware Protection installed
Internet requirements:
DSL or cable connection only (Computer must be hard-wired to the internet)
Dial-up modem, wireless routers, WiFi, cellular access, or satellite connections are NOT accepted
Most DSL and cable connections will work for Pleio GoodStart systems; 6mbps download and 512kbps upload speeds are preferred
You can check your Internet Bandwidth at http://www.speedtest.net/
---
Pleio GoodStart Application Process
If you want to apply, go here to get it started. They will start with an assessment of your skills. They only give you one chance at the assessment, so take your time!
It says you will submit your application, resume, and mock call. Click the link to get started with the assessment.
The first part of the assessment is the mock call. They give you instructions, followed by a script that you will read aloud and record. According to the instructions, you can re-record as many times as you want and submit the final call that you are happy with. Only submit the mock call once or you will not be considered!
After the mock call, you will fill in the application. Questions include:
Name, address, and email
Time zone you live in
Business phone number (your landline number which is required)
Cell phone number (they want to send you secure text or phone messages)
Skype username
How did you hear about Pleio
Do any relatives work for Pleio
Are you a citizen
Are you 18 years or older
What is your internet speed (attach a screenshot showing your internet speed from the test at http://www.speedtest.net/)
You must certify that you have not filed bankruptcy in the past 2 years and do not have any felonies or misdemeanors for theft or identity theft
Must acknowledge that Pleio will charge you $45 for a background check fee
Verify you have a PC (not a Mac or tablet)
Do you meet system requirements
Do you have another job, and if so, how many hours are you committed to your other work
Do you or have you ever had a medical designation certificate
What languages are you fluent in
Tell them why you want to work at Pleio GoodStart
Do you have work from home experience
Remember to attach your resume, the mock call, and the screenshot of your computer speed test. They receive many applications, so be patient. They will email you with the status of your application within a few days.
---
How Much Does Pleio GoodStart Pay?
Most current mentors are averaging $14-18 per hour. Your income depends on your performance and the volume of service you provide.
You can begin the certification process once Pleio has received all the necessary documents and you've passed a background and credit check. If you are motivated, you can complete the certifications and be certified to take calls within a few days. But the actual first date to make live calls will depend on the set start date of a new or expanding program. Unfortunately, they do not compensate for certification and training.
Also, due to the sensitive information that GoodStart Mentors handle, they require that independent contractors pass a background and credit check before handling calls. As an independent contractor, you will be responsible for the $45 background check fee. If you are offered a job, you will have to pay the fee before starting that process.
If you have questions about the background check, there is more info in the FAQs.
---
When Does Pleio GoodStart Pay?
GoodStart Mentors are paid via direct deposit between the 15th and 21st of each month. You are paid for the previous month. So for example, between April 15th and 21st, you will be paid for work that was completed in the month of March. This seems like a long wait, but it's not uncommon to be paid a month behind as a contractor.
---
Pleio GoodStart Schedule
As a GoodStart Mentor, you will get to set your own schedule, between the hours of 9 am and 11:30 pm EST Monday through Friday. Saturdays you can make calls from 9 am to 10 pm EST.
You can work as much or as little as you want, as there is no minimum or maximum hours. In the FAQs, they disclose that the most successful Mentors work 16 hours or more per week with consistent days and times. And Saturdays are a great day to reach people with a high call volume.
This leads me to believe that you are paid per call versus an actual hourly wage.
You can take time off as needed or go on vacation. You will be inactivated in their system if you don't make any calls within a 30-day period.
---
Pleio GoodStart Feedback
There are a handful of reviews on Glassdoor. And the good news – 78% would recommend to a friend!
Pros are things like:
Setting own hours
Pay is decent if you do your job (seem to always end up at $17-$21 per hour)
Easy to understand the platform
Thorough training
Supportive staff
Off Sundays and holidays
Bonuses and gift cards
100% scripted, so you don't have to think about what to say
NO sales!
Only a few cons:
You're only paid once a month
If call volume is low during your shift, you won't make any money (pay is based on how many calls you take and the metrics associated with each call)
---
Is Working for Pleio GoodStart a Scam?
Based on my research, working for Pleio GoodStart is NOT a scam! If you don't mind the phone calls and have a desire to help people, this sounds like a very nice option for working from home and being your own boss. Click here to get the application process started.
If this doesn't sound like your kind of thing, check out these helpful links for some other work at home ideas:
How I Made Over $13,000 Online Last Month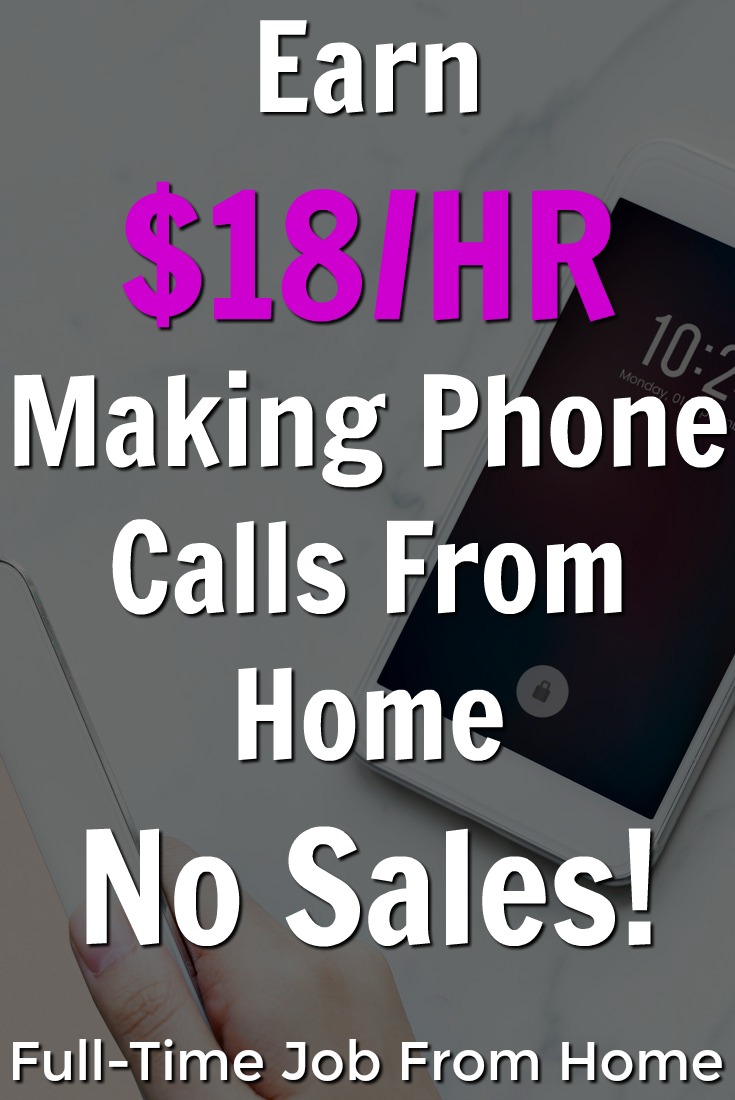 Summary
Reviewer
Review Date
Reviewed Item
Author Rating