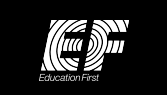 Education First is the world's largest private education organization. It's an online platform for teaching English to children and adults in China. You can earn up to $19 per hour, anywhere, anytime.
In this Education First review, I'll cover the requirements, application process, pay, what working here is like, some complaints, and if it's a scam or legitimate work from home job!
Education First is now hiring in the US and UK, go here to apply.
Teaching English online is an extremely popular way to earn money from home right now, but I prefer a more passive way of earning, check out My #1 Recommendation, it's how I made over $13,000 online last month!
---
Education First Requirements
If you want to teach for Education First, here are the requirements you need to meet:
You need to be good at connecting with children
English should be your first language
You need to have a bachelor's degree in any field from a US or UK University
You'll need to have a 40-hour certificate (or higher) for teaching English as a Foreign Language (you can submit this with your application, or provide it when you start your contract)
Have some prior experience in early childhood development, teaching, coaching, or mentoring (Life experiences count!)
You should have excellent cultural awareness and communication
You should be committed to creating student engagement and satisfaction
You'll need to have a headset, a computer, and a wired internet connection
Last, you'll need to be willing to have a background check completed (it's free)
---
Education First Application Process
If you want to apply, start by going here and giving your email address. Once you've given your email address, you'll get to a form. Here's the information you will give on the form:
Full name
Phone and email
Skype ID (this is a required field, so if you don't have Skype, you'll need to sign up)
They don't need your address, but they want to know what city, state, and country you live in
Are you authorized to work in the United States
What is your highest level of education
What is the teaching certificate that you have
Do you have a preference for teaching kids or adults
How did you hear about Education First
Do you have any teaching experience
In your teaching experience, what was your role and length of experience
Describe the role
Last, they want you to upload your resume, a copy of your diploma, transcript or other degree verification, and a copy of your teaching certificate
---
Education First Job Details
Your main responsibility is to deliver a 25-minute one-on-one online class. You'll also give feedback to your students throughout the class and to their parents in a post-lesson report.
Education First helps you by giving you prepared lesson materials. But they let you find your own style for teaching that works best for you. They have an easy to use admin platform and online classrooms for remote teachers. They offer teacher support 24/7, and their headquarters is US based which makes communication easier. At this time this is the only ESL company that we know of that has US-based teacher support.
---
How Much Does Education First Pay?
Education First pays $13-$20 per hour. Your starting wage is based on your qualification. You can increase your earnings by getting repeat bookings, and also for doing lessons during the weekday peak hours of 4:00 AM to 8:30 AM EST.
Most new teachers earn between $14 and $17 per service hour.
Like most of what we review, teaching for Education First is an independent contractor position. That means you are responsible for your own income reporting.
---
Education First Schedule
You'll need to be available to teach during specific hours if you want to be considered for a teaching position with Education First. The students are in China, but here are the time frames you need to be available in Eastern Standard Time:
Weekday mornings from 4:00 am to 8:30 am EST
Weekend nights – Friday and Saturday nights at 8:00 pm EST to 8:00 am EST the next morning
Students book sessions with the same teacher for at least four to eight consecutive weeks at the same time each week. This will help you with knowing your schedule and having a consistent schedule and paycheck.
Lessons are 25 minutes, and you can connect from home or anywhere in the United States. You will set your own schedule, so you know exactly how to fit it into your life.
---
Education First Feedback
I found a great amount of feedback on Glassdoor. You can see it here filtered by contractors. But here is a summary of the pros and cons:
Pros:
Young staff with optimistic goals
The material is provided and the system is easy to use
One commented they are looking at other companies and have a greater appreciation for Education First because they can't find anything that compares
Comprehensive training
The company has writing corrections that you can be offered if your student cancels so that you can make up the time
Cons:
Disorganized with limited guidance
Lower compensation compared to other similar companies
Pay increases take a long time – you have to meet certain criteria in a 6-month cycle period
You're not required to work a certain number of hours, but your pay can be decreased if you don't work a certain amount of hours, even if you are available
You are only paid for a portion of a class if the student doesn't show up
Students can cancel 1 minute before the class begins and you don't get paid at all
---
Is Teaching English for Education First a Scam?
Based on my research, teaching for Education First is not a scam! I know there were some complaints about low pay, but it's important to note that every job you do takes some getting used to. If you constantly jump from job to job, you can't get good at what you're doing. If you want to give teaching a try with Education First, go to EF.com to get started with the application process.
If teaching English isn't your thing, check out these helpful links for some other ideas:
How I Made Over $13,000 Online Last Month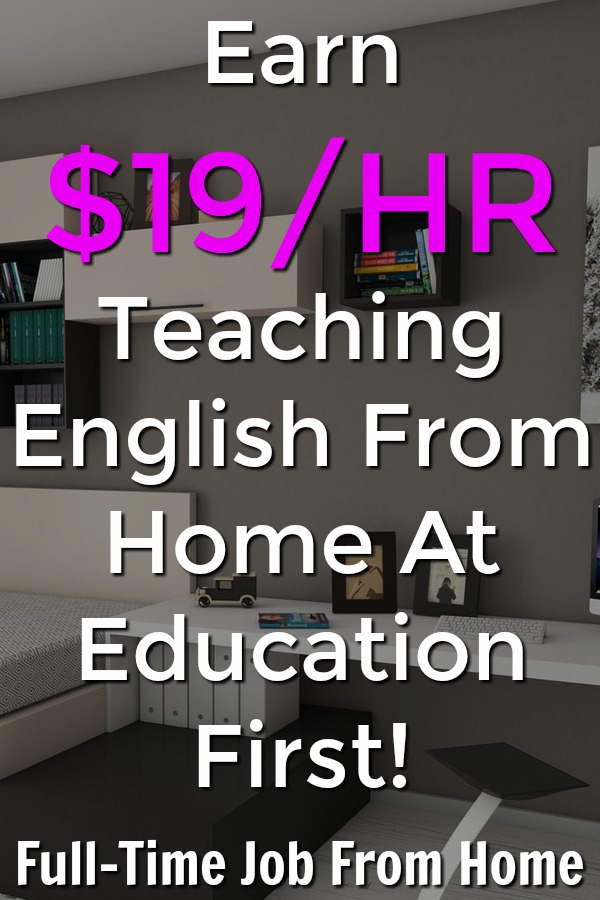 Summary
Reviewer
Review Date
Reviewed Item
Author Rating