GoBaby.Co Review: Is it a Scam?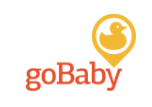 GoBaby is a new app that lets you rent out your baby/kid items such as strollers, cribs, car seats, etc. GoBaby.co claims that some parents make up to $600 a month just by renting out their items.
In this GoBaby App review, I'll cover how it works, how you get paid and make sure it's legitimate and not a scam.
Before we get started with the review, let me be clear that this is a location-based app. On their website, they list 35 cities in the US where they currently have listings, so this won't be available to everyone. You will also need a Stipe account to get paid (basically an online payment processing company.)
GoBaby won't be for everyone so make sure to check out all the ways I make an Extra Income Online!
Let's get started with this review and see if GoBaby is worth your time.
---
How Does GoBaby Work?
1) Sign Up For Free + Link Stipe Account
If you're interested in renting your baby stuff the first step is to sign up for a free account at GoBaby.co you can do so using Facebook or with your email.
Once you're signed up, you'll need to link a Stripe account to process payments. It's also free to sign up, and you can do so here.
Signing Up For GoBaby should only take a few minutes. Stripe will take longer because you have to enter security questions and add bank account information so they can deposit money into your account.
2) List Items For Sale
Once you have your Stripe account linked, you can list your first item for sale. Here're the steps to listing an item.
Basic Info – Title, Category, Description
Pick Up & Delivery Info – Address & Delivery Information
Price – Price Per Day, Security Deposit
Photos – Add Photos
These are the basic steps to listing a product. Here's a breakdown of those steps with more details
Last Month I Made

$13,841 Online
I Bet You're Tired Of Making Pennies Online. No More BS. If You're Serious About Making A Full-Time Income Online You Need To See The TRUTH. Stop Wasting Your Time With The Next Big Thing When There's Already A Proven Method That Works!
1) Basic Info
In this section, you'll add the Title, choose a category, and write a description of the product.
For the title, they'd like you to list the product type and the brand. Next, you can choose the category from a drop-down menu pictured below: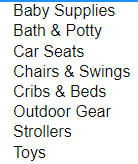 The description should include the condition of the item and any specific features the item has.
2) Pick Up & Delivery Info
In this section, you'll add your address for pick up of the item. You can also add information for delivery. Delivering items is not required, but you can specify a mile radius you're willing to deliver and how much the fee will be!
3) Prices
In this section, you can set the daily, weekly, and monthly price of your item plus the security deposit amount, which you'll get to keep if the item is damaged or never returned.
On their FAQs they list the going rates of specific items: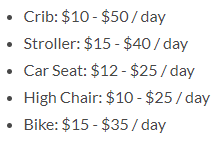 Clearly, the rates listed above are a wide range. It really just depends on the demand in your city.
4) Photos
In this section, you'll add photos of your items. They recommend adding as many detailed photos as possible. If there's warn or damaged spots it's important to point those out in the photos so renters won't have any surprises when they come to pick up the item.
3) Take Booking Requests
Once you have your item listed, you'll need to wait for booking requests to come in. It looks like 2 days is the minimum booking and no limit on the number of days for the booking.
Once a booking comes in you can approve or deny it. If the days don't work for you, it's completely fine to deny a booking request.
4) Notify When Item Is Ready For Pickup
If you decide to accept a booking, you'll need to notify the app and the renter that the item is ready for pickup. When listing you can offer delivery, but it's not required.
Once you mark an item ready for pickup the renter should get with you on a convenient time to get the item picked up.
5) Notify When Item Is Returned
Once the booking is over, and the item is returned you'll need to notify the app. At this time GoBaby will process the payment, and you can leave a review of the renter.
If the item is not returned or damaged, you need to let GoBaby know. No extra charge is associated with a no return or damaged item other than if you charged a security deposit up front, which you'd get to keep. That is why GoBaby strongly encourages you charging a security deposit on all items.
6) Get Paid
Once the booking is over, payments will be made within 2 days to your Stripe account.
---
How Does GoBaby Pay?
When an order is placed GoBaby takes a fee of 10% right away. Then within 7 days, you'll get paid via Stripe. On Stripes FAQ's they list their fee of 2.9% + 30 cents (USD) per transaction.
After your first order payments should start showing up within 2 days but the fees will still apply.
---
GoBaby App Complaints
Limited Locations
GoBaby is only popular in select cities across the US. The whole idea is that people rent baby stuff while they are traveling so to rent any items on this app you need to be located in a city where people come to visit often.
Even then it might not be a city that GoBaby is popular in. The best thing to do is visit their website and see if any items are listed in your area.
Using Stipe To Get Paid
To even create a listing you need to have a Stripe account and link it to your GoBaby account. I'd never heard of Stripe before this review, but I did sign up and create an account and really wasn't impressed with what I found considering you're just taking payments for baby stuff.
On their FAQs, they list that they take a fee of 2.9% + 30 cents (USD) per transaction.
I honestly figured that GoBaby would eat the fee of the transaction, but it seems you get charged the fee AND GoBaby keeps 10% of the total price for each rental.
---
GoBaby A Scam?
Renting your baby stuff on GoBaby is completely legitimate and scam free, but honestly, it's quite a bit of work to get going, and I'm not a huge fan of the payment processor you have to have because it takes a fee for every transaction.
With that being said the company is scam free and if you have baby stuff laying around it might be worth your time.
If you'd like to learn more or to join, visit GoBaby.co to get signed up for free!
Renting baby stuff isn't for everyone, make sure to check out these helpful links to other ways to earn:
How I Made Over $13,000 Blogging Last Month
All The Extra Income Sites That Pay Me
Work From Home Companies Hiring Now
Do you have experience with the GoBaby app? We'd love to hear your thoughts on this review in the comments section below!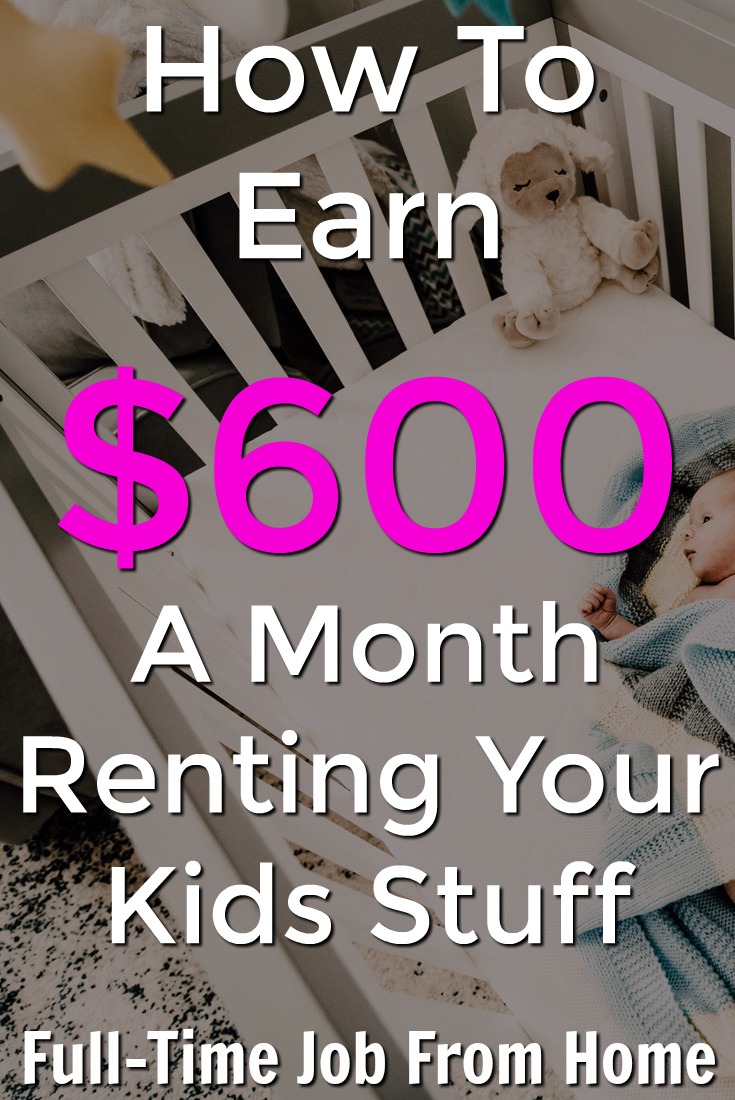 Summary
Reviewer
Review Date
Reviewed Item
Author Rating