Noonday is a Direct Sales company from my list, 193+ Direct Sales Companies. I will review many of the companies from the list individually, but I chose to review Noonday right away because I incorrectly categorized them in the list!
Noonday is a jewelry and accessory company and somehow, I put them in the home décor category. I'm sorry, Kimberly Stutzman, and all the other Noonday Ambassadors out there who read my original post and cursed me!
Noonday has long-term trade partnerships with 30+ artisan groups around the globe. They purchase their items at wholesale, and the artisans earn fair wages for their crafts.
They have a Spring/Summer Line and a Fall/Winter Line. At the holidays, Noonday also has a capsule collection of gift items and holiday décor.
By no means is Direct Sales for everyone; if you're not interested in starting a direct sales business, make sure to check out My #1 Recommendation to earning a large passive income online!
In this Noonday review, I'll cover how to sign up, the cost, commissions, and everything you need to know about Noonday.
---
How to Sign Up to Sell Noonday
If you want to become an Ambassador for Noonday, go here and click on the link, "Become an Ambassador." Then you will click on the "Get Started" button. They give you 3 kits to choose from to start your business.
When you pick your starter kit, you should think about your budget and your level of commitment. The more product you have to show, the greater your opportunity will be to sell it. But on the other hand, starting with the largest kit is not a guarantee that you will do well. Your success will depend on how hard you choose to work your business.
If you decide to give the Noonday business a try, you should plan to connect with your upline. Her job is to help coach you and help you reach your goals. Don't worry; I'm sure she'll reach out to you when she sees that you've joined her team!
---
What Does it Cost to Join Noonday?
If you want to join Noonday, you start by purchasing a "starter kit." The starter kit is an assortment of the most popular Noonday products from the current catalog. You'll also get all the business supplies you need to get started.
There are 3 kits to choose from. They range in price from $89 to $289.
---
What's in the Noonday Starter Kit?
The Essentials starter kit is $89. It includes the following products and business supplies:
20 Lookbooks (this is what they call their product catalog)
100 mini-lookbooks (I would carry these in my purse and use them as business cards)
100 order forms
20 hostess planners & opportunity brochures
1 DVD, "Noonday: Our Story."
Noonday style and story cards
$250 worth of product, including earrings, necklaces, and bracelets
The Essentials Plus kit is $189. It contains everything from the Essentials kit, plus additional product items, including a scarf. The total product value of the Essentials kit is $558!
The Essentials Premium is $289. The Essentials Premium kit comes with 10 extra Lookbooks and a total of $904 worth of product! This kit even includes a wristlet wallet. It's nice to be able to use and show the products that you sell.
---
What is the Noonday Commission?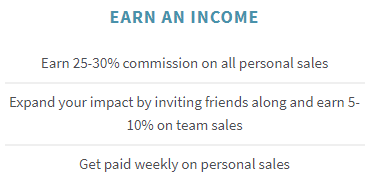 You can sell items from your kit at what they call a "trunk show." This is a gathering of women who get together to look at your products and catalogs. They can purchase items from your stock or from the catalog. You'll earn commission on all items that you sell, whether it's from your stock or from the catalog.
Ambassadors earn 20-30% commission on their sales. It's totally up to you how much you work.
During your first 3 full months of joining, you'll be able to earn extra incentives through Noonday's "Runway Rewards" program.
---
What Else Can Noonday Ambassadors Earn?
If you choose to share your business with others and grow your team, that's another way you can earn more with Noonday. As soon as an Ambassador enrolls 1 team member, she is recognized as a Senior Ambassador and leading a team. She begins earning commissions as a coach when both she and her team hit defined monthly goals. When you have a team, you'll earn 5-10% commission on your team sales, in addition to the commission you earn for your own sales.
With each new catalog, ambassadors can earn their personal product samples for FREE, or they can shop at a 50%+ discount. Noonday publishes 2 catalogs per year plus a holiday edition.
Noonday Ambassadors also have the opportunity to earn trips to meet their artisans. Kimberly Stutzman, who helped me with this post, has traveled to Guatemala to see where their products are made and meet the artists. She earned this trip, and I'm sure she would love to help you do the same.
---
Does Noonday Have a Quota?
To remain active, Ambassadors must close on a trunk show or sales event of $300 or more at least once every 6 months. If you aren't doing trunk shows and only selling from stock, that means that twice a year, you'll need to at least $300 retail.
Don't let the quota scare you. If you are actually trying to make money, the quota will be very easy to maintain.
---
Does Noonday Have Any Fees?
During your first 4 months in business, your website fee is waived. After the "runway" period is over, you will pay $9.99 per month for technology expenses. You can choose to pay this yearly for a discount.
---
Is Noonday the Right Direct Sales Company for Me?
We know that Noonday is legit because I personally know Kimberly Stutzman, and I've even purchased a couple of items from her at a trunk show! If you like jewelry and you're interested in owning your own direct sales business, this is definitely one of the companies that you should consider. If you're ready to get started, go here to choose your starter kit!
Do you like the sound of Direct Sales, but not so sure of this one? Check out my list of over 190 Direct Sales Companies to see what else is out there!
Not into Direct Sales at all? Check out these helpful links for some other ideas:
Work at Home Companies Hiring Now
Extra Income Sites I Use and Recommend!
My #1 Recommendation for a Huge Online Passive Income
Do you have experience in direct sales? Think NoonDay is a Scam? We'd love to hear your thoughts on this review in the comments below.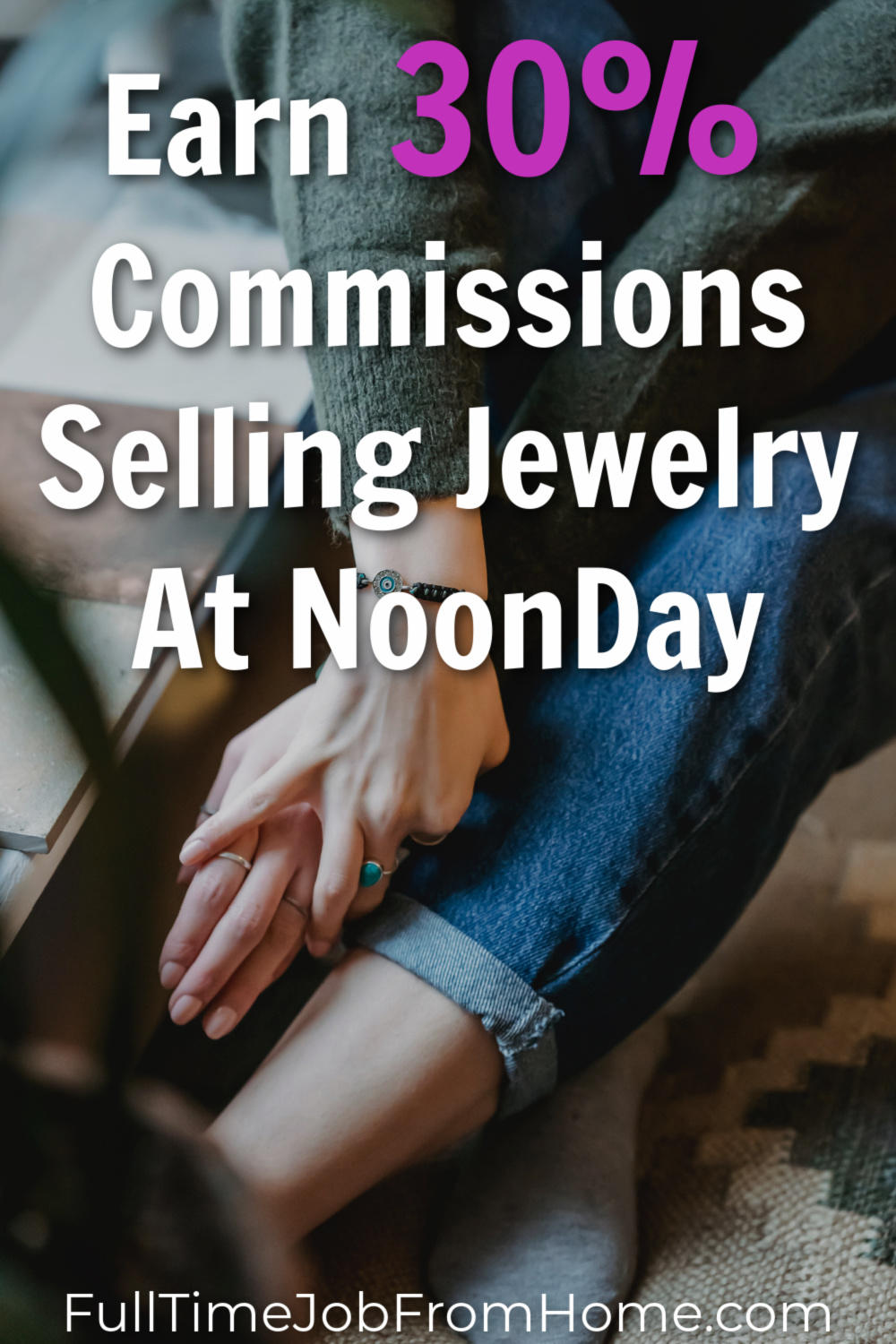 Noonday Direct Sales
Comments Rating
( reviews)