KarmaHub, headquartered in Redmond, WA, specializes in delivering the highest quality data for machine learning, training, measurement, and data science using artificial intelligence. They are currently hiring for an Internet Analyst position. 
Not sure what an Internet Analyst is? I'll go into more detail, but your main job is to judge the relevance of search engine results.
If you're tired of working for others, make sure to check out My #1 Recommendation, it's how I made over $13,000 online one month, and I'm my own boss!
In this Karma Hub review, I will tell you about the position, the application process, requirements, pay, and current feedback from workers. Let's get started!
---
KarmaHub Requirements
There are not a lot of requirements to qualify for the Internet Analyst position. There are basic responsibilities and qualifications that most applicants can meet.
Responsibilities:
Determine whether a set of search subpages are good matches for the parent search page.

Identify why a user abandoned a search query without clicking on any results.

Judge the relevance of how well side-pane search results fit user intent.

Assess whether a search page is using black hat SEO tactics to show up higher in search results.
Qualifications:
Language skills

Fluent in written and spoken English

Strong comprehending skills

Ability to follow steps that are provided in English

Market skills

Knowledge of popular U.S. companies, products, and culture

Familiarity with US websites and their popularity

Personal

Able to work independently

Have a curious and investigative mind, understand and enjoy problem solving and puzzles

Have a laptop with Internet Explorer 10 or higher, and an anti-virus software 
---
KarmaHub Application Process
The process for applying is straightforward. All they want is for you to email them about the position. Email your resume and cover letter (not required but suggested) to the following email address: Leads@mykarmahub.com
---
How Much Does KarmaHub Pay?
KarmaHub pays on a per-project basis. According to Glassdoor, the pay range for the Internet Analyst position ranges from $10-$11 an hour. This is a 1099 independent contractor position, so you will be responsible for your income taxes based on the state where you live.
As with 99% of work-at-home opportunities, there are no 401k options or any other benefits provided. According to a reviewer on Glassdoor, there are opportunities to get paid for training, depending on the project's complexity.
---
When Does KarmaHub Pay?
There is currently no information on when KarmaHub pays their independent contractors. Some independent contractor jobs pay weekly, but most pay biweekly or even monthly. One of the Glassdoor reviews stated that pay is consistent and on time. 
As for how you get paid, that information was also not available. Many companies pay independent contractors via PayPal. Remember that you will be responsible for your income taxes, so be sure to set money aside for taxes.
---
KarmaHub Schedule
You are given a certain number of hours to complete each week, and you can choose when you work.
The amount of hours you get each week depends on how many hours are available when you are hired. There will be opportunities to work more hours as more projects come along, as long as you work your minimum required hours.
---
KarmaHub Feedback
KarmaHub has 20 reviews on Glassdoor. There is a mixture of reviews that are mainly positive. The reviews seem to be in-depth enough to understand how the company operates and what it would be like to work for them as an independent contractor. Here are some of the pros and cons.
Pros:
Professional yet fun coworkers
Don't have to talk to people (good for introverts)
Flexible work-at-home opportunity
Variety of jobs and tasks
You can work any time you want
The leads are supportive and try to help you succeed
Full-time opportunity (kind of conflicts with the reviews that work can be sporadic)
Pay is consistent and on time
Work is challenging yet fun and interesting
Decent contract work for side income
Cons:
Don't get paid for most of the training

work can and will fluctuate

There will be busier periods and slower periods

Some contractors state that this job is best suited for extra income work and it is not highly recommended that you use KarmaHub as your sole source of income. 

Disorganized
Someone said they had issues when asking about pay and then were suddenly removed from the system.
It's hard hearing the bad reviews, but there are definitely more positive reviews than negative ones!
---
Is Working at KarmaHub a Scam?
Based on my research, KarmaHub is a legit work from home opportunity. Some of the clients that KarmaHub has worked with are Bank of America, Walmart, Nissan, Microsoft, Novartis, and Pifzer. So if you want an opportunity to work with one of these big-name companies, this might be your chance. 
If you can deal with the inconsistent availability of work, KarmaHub is a decent opportunity. Because the requirements are very basic, there is the possibility of a lot of competition to get hired. So if you are interested in giving it a try, it is best to go ahead and apply as soon as you can.
Remember to apply by emailing your resume and cover letter to the following email address: Leads@mykarmahub.com
You can learn more about this position on their website.
Interested in a work-at-home opportunity, but not KarmaHub?
Check out these helpful links for some other ideas:
Work From Home Companies Hiring Now
Extra Income Sites That Pay Me Each Month
My #1 Recommendation to Earning a Large Income Online
Do you have more information to add to this KarmaHub Review? We'd love to hear your thoughts in the comments section below!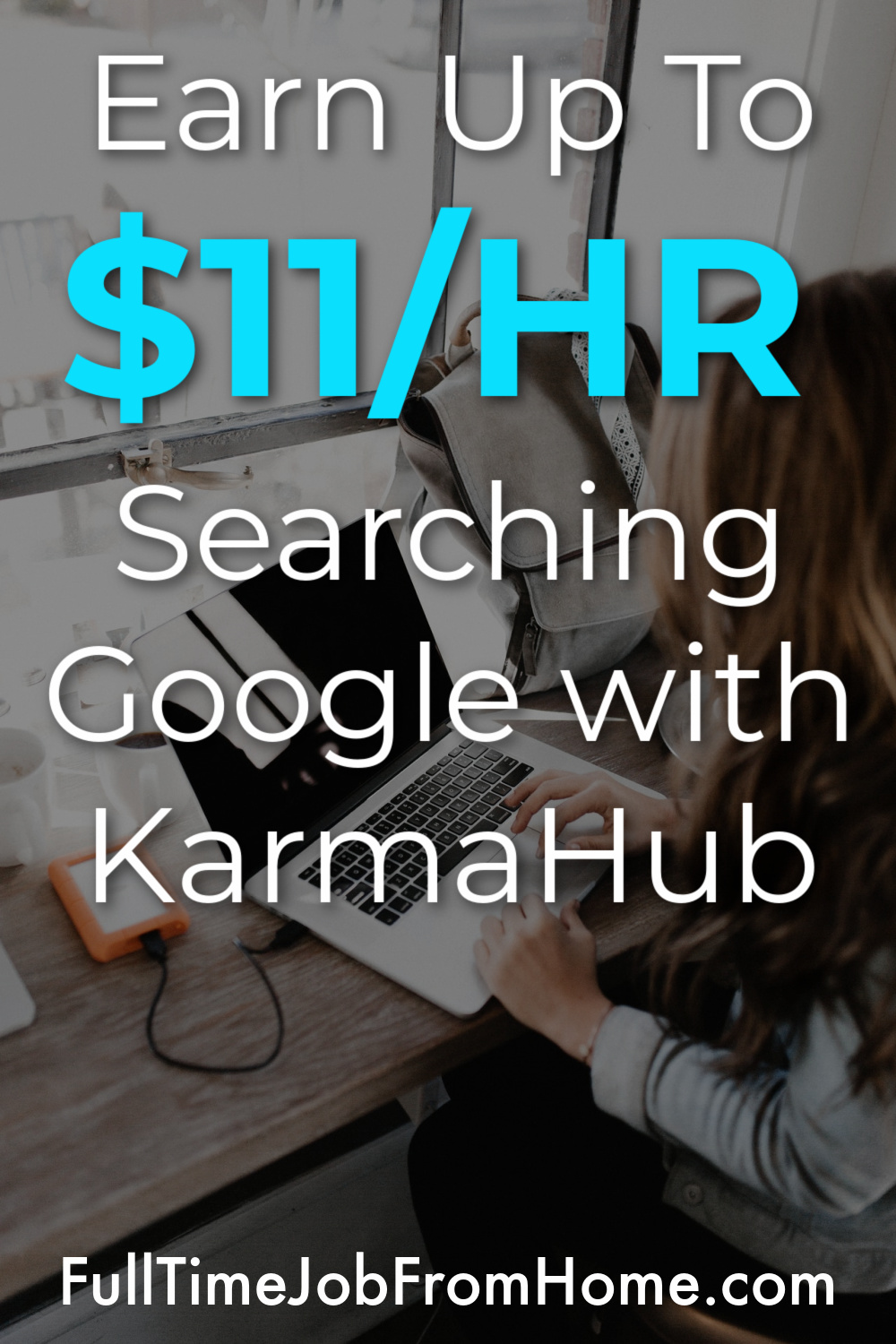 KarmaHub
Comments Rating
( reviews)