Laundry Care is a laundry pick up service geared towards busy professionals and families. Independent contractors wash clients' laundry, from home with their own machines, and return it to the customer within 48 hours. Laundry Care currently operates in 18 cities across the US and is actively expanding into new locations.
With pay up to $20 an hour, a flexible schedule, and top-notch marketing materials provided by the company, Laundry Care has an excellent pitch for those who enjoy doing laundry.
If you're interested in starting your own laundry business you might be interested in starting an online business, check out My #1 Recommendation, it's how I made over $13,000 online last month!
In this review, we will find out if these claims are valid!
---
Laundry Care Requirements
Laundry Care is looking for safe, reliable providers for their door-to-door laundry service. Here is what they are looking for:
You are at least 21 years of age.
You have a valid driver's license.
You have a washer and dryer.
You have a reliable vehicle for picking up and dropping off laundry from customers.
You can complete a background check with a clean record.
You have a smartphone for organizing pickups and managing your schedule.
You have an internet connection.
You have daytime availability.
---
Laundry Care Application Process
There are a few stages to the Laundry Care application process, but they happen rapidly. In speaking to the company, it takes on average 1 day for the application process, and 3 to 5 days to receive your startup materials to complete the onboarding process. You can start your application here.
Stage 1: The Initial Application
When you first enter your necessary application information to start the process (name, phone number, email, location), you will be moved into the full provider application.
First, you will answer these eight yes or no questions.
Do you have a valid driver's license & the ability to provide pick-up and delivery?
Do you have availability during regular business hours from 8 am to 5 pm? (Note: You don't have to have all those hours available. Just some availability in those hours.)
Do you have a fully functional washer & dryer?
Do you understand instructions on care labels including symbols?
Can you fulfill requests for ironing and air-drying?
Are you able to lift & carry up to 40 pounds?
Have you been convicted of a felony?
Do you own a smartphone & have reliable internet access?
Next, you enter your home address and tell the company a little bit about yourself. You enter your date of birth, describe your last two work positions, and describe your laundry process in detail. Break down your laundry process step-by-step, so Laundry Care can understand precisely what you do. Then, you are asked to upload a picture of your laundry room. Be sure to make the space clean and organized if it isn't already. Laundry Care doesn't want to risk matching clients with providers that will lose or damage clothing. The final step of the initial application is consenting to a confidentiality agreement. Laundry Care states that through the process of your screening you could receive private information about the company's business model and clients. You must consent to keep all this information private.
Step 2: Define Service Area
It is up to you how far from home you are willing to venture for clients. Since you will be picking up and dropping off all laundry, you want to make sure you are comfortable with the drive time. This will also help Laundry Care determine if there is demand for additional service providers in your area.
Step 3: Video Interview
The last stage of your application is submitting a video interview. This is self-guided, so can be completed the same day as the application form and defining your service area. Despite being self-guided, be sure to take this stage of the application seriously. Make sure you are in a clean, well-lit location and give detailed answers to their questions. Your recorded interview is then reviewed by the Laundry Care team. After all three steps are completed and reviewed by the company, you will find out if you have been accepted by the program. Start to finish, including receiving your initial materials; the application process usually takes 3 to 5 days.
---
How Much Does Laundry Care Pay?
On average, Laundry Care providers make $200 a week. This breaks down to over $15 an hour. However, Laundry Care's most successful providers earn $500-$700 a week, committing more hours (15-35 hours). Providers get paid $19 – $20 per bag of processed laundry. Each Laundry Care bag holds about 2-3 loads of laundry. However, pay can vary based on Provider marketing (Laundry Care provides marketing tools and materials) and local demand for laundry service. For instance, there is additional pay for rush orders, ironing, and dry cleaning courier services.
---
When Does Laundry Care Pay?
Laundry Care pays weekly via direct deposit.
---
Laundry Care Start Up Costs
An initial supply kit from Laundry Care costs $30. This includes five reusable Laundry Care nylon bags, clear garment covers, and plastic bag tags. The majority of Laundry Care clients are charged per bag, which is why there is a requirement to purchase a kit. You need the bags for your customers. As you gain more clients, you may need to buy more bags. You will also be responsible for fuel costs, laundry detergent, and other laundry needs. (I highly recommend dryer balls to reduce the cost, and waste, of dryer sheets.)
---
Laundry Care Training
There isn't a whole lot of training required to learn how to do laundry. You've probably done it for years! However, Laundry Care does have an active onboarding program to help you build a successful side business. Laundry Care's onboarding process will teach you about using the app to schedule new customers, how to make the most of their marketing materials, and correctly pick up and deliver laundry. Clean laundry is typically delivered folded in clear plastic bags, but some customers have different preferences.
---
Laundry Care Schedule
Being a Laundry Care provider is a very flexible job. You really can be your own boss. Choose your hours, service range, and pick-up times. Each time a new client signs-up for your service, you have the option to accept or reject each client. Existing Laundry Care providers recommend planning your pick-ups to optimize your route. You don't want to be cutting back and forth across town all week! Once you pick up laundry, you are expected to return the cleaned clothes within 48 hours.
---
What Support Does the Laundry Care Home Office Provide?
Laundry Care handles new client sign-ups, billing, making locations and services more visible in online searching, and provides free marketing materials and expert tips. Their provider resource website gives advice on growing your client base more quickly and optimizing your schedule.
---
Laundry Care Feedback
Laundry Care is a rapidly growing business that is consistently looking for new service providers. There are currently no reviews on Glassdoor, but in my research, I was able to speak to a few active providers. Overwhelmingly, the feedback was positive. Providers enjoyed the flexibility to take care of their kids or tackle other tasks while the laundry was running its cycle. The one difficulty mentioned by some providers was that their work started very slowly. Especially if you are a provider in a new city, it can take some time to build up a consistent client base. However, they all noted that they are busy now and can scale up their clients as much or as little as they want.
---
Is Working for Laundry Care a Scam?
Based on my research, working as a provider for Laundry Care is not a scam! If you enjoy doing laundry, want to work on your own schedule, and can regularly pick-up and drop off laundry, you should absolutely check out Laundry Care! Here's the link to get your application started today. If doing laundry for cash isn't for you, make sure to check out these helpful links below:
Ways I Make An Extra Income Online
How I Made Over $13,000 Online Last Month
Do you have any experience with Laundry Care? We'd love to hear your thoughts on this review in the comments section below!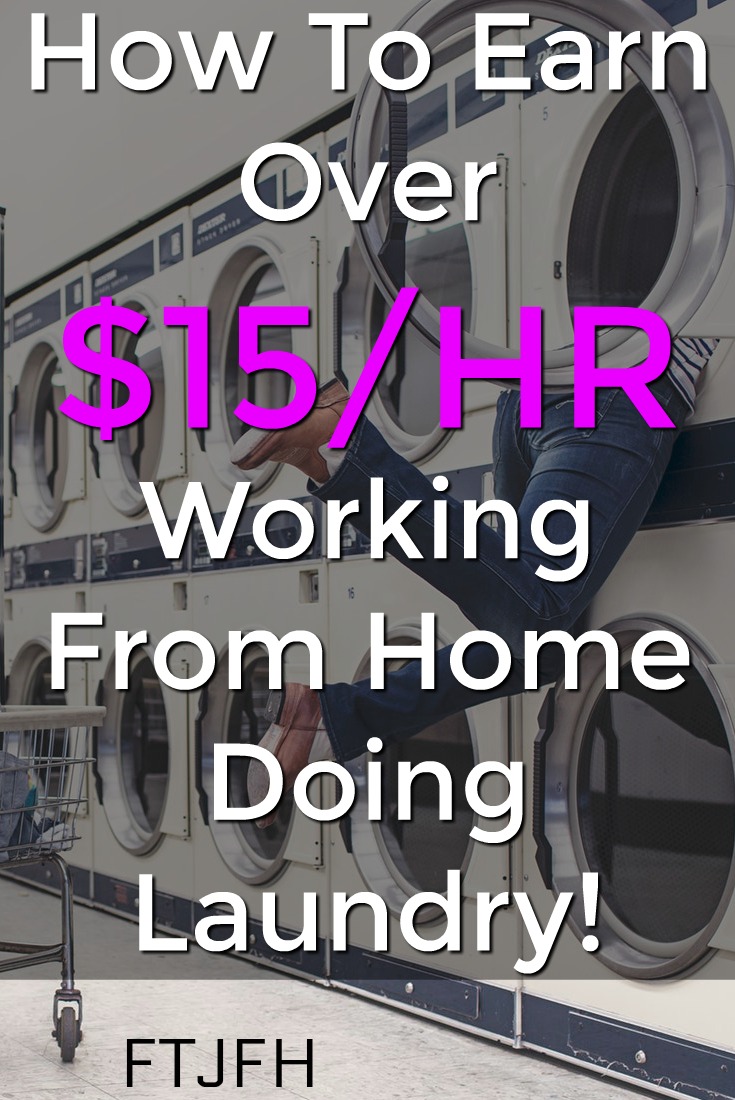 Summary
Reviewer
Review Date
Reviewed Item
Author Rating