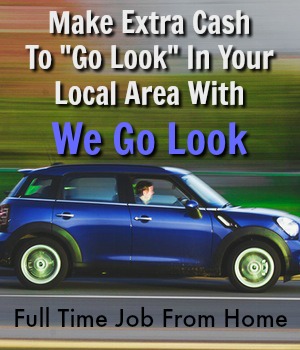 A few months back I reviewed quite a few task and delivery sites. I just came across another really cool site called WeGoLook.
Basically We Go Look is a site that hires "lookers", as a looker you'll get paid to complete tasks like checking out a vehicle or home someone might like to purchase.
I know it seems like an odd scenario, but I'll explain more in this WeGoLook review and you'll see that people actually need lookers more than you might think.
WeGoLook won't be a huge income, if you're looking for a large online income, check out My #1 Recommendation to learn how I made over $13,000 online last month!
In this review I'll cover how it works, how much you get paid, and answer is WeGoLook a scam!
---
WeGoLook Requirements & Application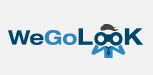 WeGoLook doesn't require any experience with this type of work. Really the only requirements are being located near where the apps popular (live in larger cities, just so you have jobs to complete) and be over 21 years old. This is not a full time job so you can become a looker even if you have another full-time job.
You begin the process by filling out an application on their website. The application is basically personal information like name, address, etc. It also includes some important questions that a critical, like do you have access to a vehicle, a mobile devices that takes pictures, and have you ever been convicted of a crime.
Once you're done with the application, WeGoLook will do a background check on you. They'll contact you within a few days to let you know if you've been accepted or not.
---
How Does WeGoLook Work?
Once you're accepted you'll need to download the WeGoLook app. You can set it up to send you notifications when jobs become available or just check the app when you have some spare time. The app will show all available jobs in your area.
You do not have to complete all the jobs or any. But if you find a job you'd like to try just accept it, all jobs you accept must be completed within 48 hours of accepting it.
Once you accept a job you'll see all the information on where to go, what to do, etc. A typical job might be checking out damage to a vehicle or checking out piece of property for an investor that can't get by.
That's just two examples, jobs seem to vary, but you'll see exactly what's required before accepting a job.
Once you accept, go complete the work and submit it. You'll get paid for your time once the client has approved your work.
---
How Much Does WeGoLook Pay?
WeGoLook jobs seem to start at $25, on their website they say that some jobs pay up to $200. It really all depends on what's required, easy jobs that don't take much time will pay less then more detailed jobs.
WeGoLook pays with Check, PayPal, and Direct Deposit. Payments for jobs usually will be in your account within 2 weeks, but can take up to 4.
From what I can see, there's no minimum cash out amount here. WeGoLook just pays you what you've earned for a job once every thing has been confirmed by the client.
---
WeGoLook Positives And Concerns
Most Jobs Are Easy
From what I can see most of the jobs are pretty easy to complete and don't require you to have any background knowledge on the topic. For example if you get a job checking on damage from a car accident, you won't be checking the engine or any mechanical performance. It would just be taking pictures of the damage and maybe making sure the vehicle will still start or is totaled. You won't be asked to do anything that most people couldn't do!
Long Wait For Payments
One thing that jumped out to me right away is waiting 2-4 weeks for payment. I like that they offer a few different ways to get paid, but this isn't going to be a quick income. Yes most jobs can be completed in a short period of time, but funds won't be available for a while.
Is It Really Worth It?
I've reviewed many "task" sites similar to WeGoLook and the real question seems to be is it worth it. This isn't going to be a full time income by any means, to me this is just some extra income for someone that might has some free time that they'd like to monetize. Luckily you're not required to complete jobs unless you accept them.
This means it can be a flexible way to make some extra money. If you have time and have jobs close to you, you can earn some extra cash, but if you're busy and jobs are all far away you can just ignore them and use the app at a different time.
One thing to keep in mind is travel expenses won't be reimbursed. This means if a job pays $25 you shouldn't complete it if you're spending $20 just to get there and back.
---
Is WeGoLook A Scam?
Becoming a Looker for WeGoLook is completely legit and scam free. Really it's just a case of is it worth some extra income in your spare time. It's something that's location based so this isn't for everyone.
I'd say if you have some free time and could use some extra income WeGoLook is a cool unique way to monetize that time. If you'd like to learn more or to apply visit WeGoLook Lookers.
Like I mentioned this is location based and really isn't "making money online", so if WeGoLook isn't what you're looking for you can monetize your free time with these extra income sites. These are all online, won't require you to leave your home, and are all scam free.
If extra part-time income isn't what you're looking for, check out My #1 Recommendation to learn how I made over $13,000 online last month!
Do you think WeGoLook's A Scam? Already A Looker? Let me hear your thoughts on this WeGoLook Review in the comments below!
Summary
Reviewer
Review Date
Reviewed Item
Author Rating