1
Is The Digital Affiliates A Scam? Digital Affiliates Review
*This is a Paid Sponsored Post, but all thoughts are my own – Brok 
The Digital Affiliates is a new affiliate marketing training program that I've heard a lot about, so I thought I'd check it out and see if it's a scam or a great product.
Overall, The Digital Affiliates seems to be a scam-free legitimate training program, but I'm not sure it's the best option out there. If you're looking to make money online building websites and promoting affiliate products, this training program will teach you most of what you need to know, but not all.
The main training inside the product is focused on building landing pages, collecting leads, and promoting affiliate products. Which is all great, but it is missing one important step!
In this The Digital Affiliate Review, I'll cover what you get, the training, up-sells, price, complaints, and much more.
---
The Digital Affiliates Review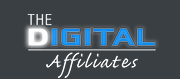 Program: The Digital Affiliates
Price: $7 14 Day Trial + $37 Monthly + Up-Sells
Score: 80 out of 100
Verdict: Legit
In this The Digital Affiliates Review, I gave them a pretty good score and marked it legitimate. I have to say that if you're a newbie looking to build websites and make money, there's probably a better option out there called Wealthy Affiliate, but The Digital Affiliates is still a good course to look into purchasing.
I do have some complaints; there're a few lacking points in the training, and I hate upsells.
Last Month I Made

$13,841 Online
I Bet You're Tired Of Making Pennies Online. No More BS. If You're Serious About Making A Full-Time Income Online You Need To See The TRUTH. Stop Wasting Your Time With The Next Big Thing When There's Already A Proven Method That Works!
I liked the support they have set up inside an exclusive Facebook group. It's active, and you can get your questions answered easily there.
If you'd like to learn more, visit The Digital Affiliates and see how to get started for just $7!
---
The Digital Affiliates Training
Get Started Fast
1st Cash Machine: Learn How To and Where to Go To Create Awesome Landing Pages
Hosting & Domain: Where to purchase domain name and hosting
Simple Installation: How to install WordPress and link your landing page tool
Start Collecting Leads: What email autoresponder to use and how to effectively use it
Find Products to Sell: Where to find affiliate products to promote
Weekly Webinars
Each week a new webinar will come out walking you through exactly what to do on a particular part of your business. These cover creating landing pages, collecting leads, driving traffic to your landing pages, and how to sell to your list.
Everything you need to know about creating leads and turning them into customers is discussed in these weekly webinars, plus you get to see exactly how to do it!
---
The Digital Affiliates Support
One thing that impressed me with this product, and is the primary reason I gave it a good score is the support system. The Digital Affiliates has a Private Facebook Support Group that is extremely active.
Most products have Facebook groups, or something similar, but they are dead, and you can hardly get a response. Inside this products support group, you'll get fast support and even sometimes hear from the owners of the product!
---
The Digital Affiliates Up-Sells
The 1st Up Sell is pretty normal for any product that has a trial and then a monthly payment. It's just a video saying you can get your first month for just $30 instead of $37 and gives you all the bonuses you get when becoming a monthly member.
The second upsell is if you'd like to promote "The Digital Affiliates" It's called being a Pro member, and it costs $97 per month. It's giving you the ability to have the owners set up everything on auto pilot, including following up on leads and trying to turn your leads into affiliate sales. You still get to keep all the commissions, but you will have to pay the monthly fee.
The 3rd up sell is about email marketing. It's a one-time $298 fee, and the owners of Digital Affiliates will give you a "secret" to building your list and making money with your list.
---
The Digital Affiliate Complaints
Weekly Webinars
One complaint I have with The Digital Affiliates is although there's some training up front, which covers getting landing pages, website creating, and lead collection, the rest of the training is released weekly.
You can get started right away and have a good idea of what you need to be successful, but you'll also need to wait to access new training each week.
Kind of sucks when you're paying a monthly fee, but that's how it's set up.
Add-Ons & Up-Sells
I've never been a fan of affiliate marketing training programs that have upsells. The Digital Affiliates has at least one upsell that's not needed. I highly recommend staying away from the 2nd and 3rd upsell, but if you'd like a discount on your monthly membership, go for the first upsell.
The add-ons inside of the training just have to do with getting more training and working closer with the creators of the product. They are incredibly over priced $800-$1,500, so I highly recommend staying far away from these.
---
Is The Digital Affiliates A Scam?
The Digital Affiliates training course is not a scam; it does seem to give you most of the training you need to get started building your own website and making money promoting affiliate products. Like most affiliate marketing training courses, it seems that there's a big push to get you to promote Digital Affiliates, but you can apply the training to any niche if you wanted to.
I'm not too thrilled about the upsells and add-on training available, it pretty much pisses me off when they make you pay for a product and then tell you you'll need additional training to become extremely successful.
Overall it's an average affiliate marketing training course that focuses more on landing pages and lead collection. If you decided that The Digital Affiliates is right for you, I recommend staying far away from the upsells and add on training.
If you'd like to learn more or to join for just $7, visit The Digital Affiliates to get started!
After reviewing The Digital Affiliates, I still have to say that I highly recommend Wealthy Affiliate over The Digital Affiliates. The training is more comprehensive, and they let you try for free, plus you get a free website hosting and other tools all built directly in! To learn more visit my Wealthy Affiliate Review.
Interested in how I make money online? Check out How To Start A Profitable Website to learn the process! 🙂
Do you think The Digital Affiliates is A Scam or a great affiliate marketing training course? 
Summary
Reviewer
Review Date
Reviewed Item
Author Rating