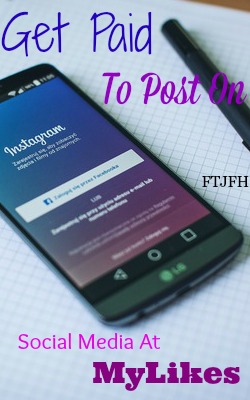 Recently I came across a site called MyLikes and decided to write a review. You're probably wonder is MyLikes a Scam or does it actually work. I've been using this site for a few days now just to try it out and I've found that it's scam free and works well.
MyLikes is a site that pays you to share content. You will get paid for every click that you generate plus a portion of ad revenue received.
There is a lot of information with this site so in this MyLikes Review we will take a look at all the minor details and how it works.
---
MyLikes Review
Website: MyLikes.com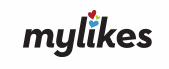 Price: Free To Join
Score: 80 Out of 100
Verdict: Legit Not For Everyone
In this MyLikes Review I gave them a good score and marked it scam free. MyLikes is legit and will pay you your earnings for clicks you receive on you links. There are a few concerns I have with this site, but overall it's pretty good.
Most of the concerns have to do with how much people expect to make. With MyLikes and other paid to share sites most people can only earn some extra income, mainly because they don't have a large or active enough following to generate hundreds or thousands of clicks.
As long as you understand you should be happy with this site.
---
How MyLikes Works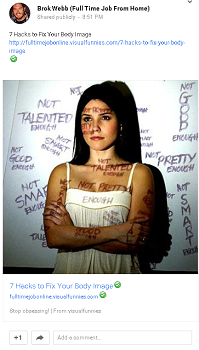 Once you create an account with MyLikes the first step is setting up your website. This is basically so they can track activity of the post clicks and any ad revenue generated from clicks while on the site. This is very simple and only has a few options for you to choose like name, layout, and color scheme.
Next you will be able to share different links on your social media accounts. You can post your links on pretty much any social media site like Facebook, Twitter, and Pinterest but they must be accounts you own. Sharing in groups is not allowed.
The links are broken down into different categories like Business, Sports, etc. and you can easily find links that your followers would enjoy. Each post will show exactly how much each click will generate and all you need to do is click share to get the link.
I went ahead and Embedded one of my posts to the right to give you an idea of the process. Just click the picture to see how it works.
You can see that the link took you to a site, which is the one I created when signing up. I generate income whenever you click on the link in the post and anytime someone clicks on those ads that are all over the page.
How Much Do You Get Paid?
There really isn't a definite answer to this, but you will be told how much you get paid per click before you post a link. The reason for this is because it depends on how active and how well your posts generates clicks and revenue. I rarely use this site so my rates are pretty low $.04-$.08. But people who generate a lot of clicks and use this everyday have reported higher earnings of $.25+ per click.
What Type Of Links Can I Promote?
I mentioned above that the links are broke down into categories, but most of the links seem to be the same. Basically you can promote those lists posts that have a next button to get to the next tip or piece of information.
The link above is one of those list posts if you don't know what I mean. For the most part, the links available are pretty interesting and you should be able to generate some clicks out of it.
---
MyLikes Payments
MyLikes pays out earnings monthly. Your last months earnings will be paid out on the 15th of the following month. For example January's earnings are paid on February 15th.
The minimum cash out amount is $1 and payments can be made through PayPal, Amazon Gift Card, or Direct Deposit. PayPal and Amazon gift Cards show up within 24 hours and Direct Deposit payments take 3-4 business days as usual.
There is no need to click cash out. As long as you have more then $1 in your account payments will automatically send to the payment form you requested.
---
MyLikes Concerns
Earnings Are Delayed
One concern with MyLikes is that there is a delay of earnings showing up into your account. From what I've seen it usually takes a few hours for clicks to show up and estimated earnings may be delayed even longer.
This isn't a huge deal, but for some new users they might freak out when earnings don't update right away.
Not Right For Everyone How Much You Can Make
The biggest concern is how much people think they can make with these types of sites. For almost everyone who reads this your social profiles don't have a large enough following to make big money with this. Expect for this to be some extra money on the side.
To make a huge income you're going to need a huge following of people who engage, meaning click and share your content regularly. Most of us just don't have this so it's not easy to generate a big income when you're getting paid a few cents per click.
---
Is MyLikes A Scam?
MyLikes is not a scam, but it's not an opportunity that is right for everyone either. There are some concerns I have with this site, but as long as you're aware of the income potential you should be happy with this site.
I liked that they have a low cash out amount and offer a few different forms of payment and that you can share these links on multiple social networks.
If you think that getting paid to share content is something you'd like to do MyLikes is a pretty good site to join. To learn more or to join visit MyLikes.com
Like I said Social Sharing isn't for everyone. Here are some other work from home opportunities that might suit you better. If you're looking to work from home and be your own boss don't even waste your time with these sites, head on over to my #1 recommendation for working at home.
Did you enjoy this MyLikes Review? Have proof that MyLikes Works? Leave me a comment and share what you know!
Summary
Reviewer
Review Date
Reviewed Item
Author Rating


Product Name
Price
Product Availability