I hear many starting bloggers say "I am on the first page of Google search results on almost all of my keywords and still have no traffic. All that stuff people have been telling me has been a lie." Well first off let me re-insure you, making it onto the first page of search engine results under your targeted keywords is a must to be successful online! Now let me be the one to tell you the bad news.
---
YOUR NOT REALLY ON THE FIRST PAGE OF GOOGLE!!!
I know, you searched your keywords and you were there, you saw it with your own eyes. But let me let you in on a little secret. Search engines track what you search for every time you type into their search bar. If you have your own site chances are you visit that site quite often. Search engines recognize that and automatically rank your site higher in your search results.
There is an easy way to get around this trick. It is called an incognito window. Each browser has a little bit different way of opening one, but they all have the same effect. The incognito window lets you search without your past searches effecting the search results. This will be an easy way to see exactly where you stand on Google and see where you would show up when others search your targeted keywords. Continue on to learn how to open an incognito in Internet Explorer, Google Chrome, Mozilla Firefox, and Safari
---
How To Open An Incognito Browser
There is a very simple way to get around being fooled by search engine results. Each browser has a bit different way of doing it so I am going to show you how on the main 4, Google Chrome, Mozilla Firefox, Internet Explorer, and Safari. If you use a different browser I am sure you can find how to do it with a simple Google search.
Internet Explorer:
Open Internet Explorer. You should see in the top right corner a drop down menu that says Safety.
After clicking on safety the second option should be "InPrivate Browsing" Click on this.
A New window will open and you can begin your searching!
Google Chrome:
In the top right hand corner of the browser click on the 3 horizontal bars.
The 3rd option down is "New Incognito Window" Click that
This will open a new window where you can search without previous search results effecting you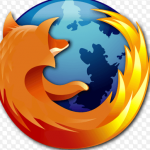 Mozilla Firefox:
Open Firefox on the top of the browser you should see "Tools"
Click and open the drop down menu. You should see "Start Private Browsing" Click on that.
A new window will open and you can start searching!
Safari:
Open Safari. In the top left hand corner you will see Safari.
Click on Safari and when the drop down menu appears click on "Private Browsing…"
A message will appear asking you if you would like to enter private browsing press "ok"
You are now in private browsing mode and can search!
Hope this helped everyone, this is a super simple way to see exactly where you stand in search engines. If you use a different browser you can probably find out how to open an incognito window through a simple Google search. If you have any questions or troubles please comment below!