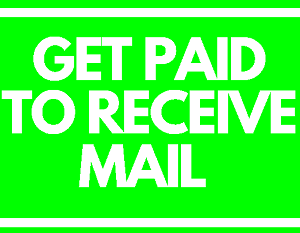 Hausernet is a company that provides mail decoy services to businesses. They also hire mail decoys to receive mail and get paid. I decided to write this Hausernet Mail Decoy Review and see if this is a legit opportunity or a complete scam.
Mail Decoy work isn't going to make you rich and getting a job isn't easy. It's location based so if they already have mail decoys in your area you might not get hired. But if they're looking for decoy agents in your area, it's an easy way to make a few extra bucks each month.
In this Hauser Group Mail Decoy Review I'll cover the requirements, how it works, how much you're paid, and if becoming a mail decoy is worth your time.
---
Hausernet Mail Decoy Requirements & Application
There are a few requirements to become a mail decoy for Hausernet. First, you need to have a primary mailing address, be 18 years of age, and live in the US. You'll need a computer and internet access to report when you receive mail.
This is location based work meaning; they only take a few people in particular areas. If there's no need for mail decoys in your area, you won't be accepted.
The application is super simple. Just fill out some personal information and report your demographics, information about your residence, and the mail you already receive.
If they need mail decoy agents in your area, you'll be contacted via email. If you're not needed, I don't think you'll hear anything back from Hausernet.
---
What You Do As A Mail Decoy?
The mail decoy job is pretty simple. You'll occasionally receive mail that's sent to you from Hausernet. When this mail comes in, you'll need to report it.
All you need to do is log on to their website and let them know what day you received the mail. They do say that you'll occasionally need to hold on to the piece of mail for a bit to answer additional questions or send it back.
If you have to mail anything back, you'll be reimbursed for the mailing. They also say that you occasionally receive items like magazines, that you get to keep for free.
For your time you'll be paid for reporting the mail that you receive.
---
How Much Does Hauser Group Mail Decoy Pay?
Hauser pays you $.10 for every piece of mail that you enter on their website. It looks like you're paid by mailed check.
They mail out payments three times a year once your account reaches $10.
Please read the next section, I'll cover some complaints members have been having about payments!
---
Hauser Mail Decoy Complaints & Concerns
If you look online, Hauser has some bad feedback from members. It seems that in 2013 they stopped paying their members. It sounds like they've since recovered and started to make up payments, but members still say that payments are slow and that they're owed money from Hauser.
It looks like many members experienced this problem. It's good to see that they've started to pay members back, but it's something to consider when joining.
---
Is It Worth It?
To me, Hauser Mail Decoy is not worth the time. Based on the income potential and the possibility of slow or extremely late payments, makes it not worth trying in my opinion.
There's no guarantee that you'll get accepted, but if you do there's always a chance of not getting paid.
The choice is yours, but to me, the income potential is not worth the risk of not getting paid!
---
Is Hausernet Mail Decoy A Scam Or Legit?
I honestly can't say that Hauser Group Mail Decoy is a scam, but you should know that some members are still owed money from months back. It looks like they're trying to catch payments up, but there's a chance you'll have problems getting paid.
To me the income potential is not worth dealing with the problems, but if you'd like to learn more or to apply, visit the Hauser Group Mail Decoy Application.
Keep in mind that you might not get accepted if they don't need agents in your area, and they usually don't contact you if you're not accepted!
Mail Decoy jobs don't pay much and are only extra income if you'd like to see how to make a full-time income take a look at My #1 Recommendation.
Just looking for some extra money? Here are some extra income sites I recommend or check out My Free WAh Jobs Directory.
Do you think the Hauser Group Mail Decoy Job is A Scam? Let me hear your thoughts on this review in the comments below! Make sure to leave comments if you haven't been paid so my readers know to avoid this scam!