Do you want to be an author? Greatcontent is headquartered in Germany, but they provide access to over 10 thousand professional authors to produce editorial content in over 30 languages and dialects.
Their focus is on marketing and SEO content. In this review, I will look at the freelance writing opportunity they offer and tell you all about it.
If you're interested in making money as a freelance writer, we highly recommend the course at 30 Days or Less to Freelance Writing Sucess. You can also pick up their free e-book of over 200 freelance writing niche ideas! The course will teach you how to find your own high paying clients, which allows for much larger income than writing for freelance sites!
Let's get started with this Greatcontent review!
---
Greatcontent Requirements
Although Greatcontent originates out of Berlin, Germany, they only accept writers who are native English speaking, or at the native English level. Please don't apply if this doesn't describe you! They also require that you are 18 years or older.
In the Terms and Conditions, it is stated that they may ask you to verify your business registration or show proof of your freelance status.
---
Greatcontent Application Process
If you want to register as a writer with Greatcontent, click here to get the process started. It's pretty easy to register. You'll give them the following info:
Email
Create a password
Name
Birthday (you must be 18 or older)
Click to accept the Terms and Conditions
Check your email after submitting – click on the link to finish the process
After clicking on the link to verify, I received a notification that they have more writers than projects, and they will email me when I can finish my application and begin writing.
I suggest registering up to this point because it was very simple and didn't take much time. Now I am on the list and will receive an email when they are looking at applications again. At least you don't need to spend time reading the Terms and Conditions like I did, because I hit on the highlights below.
---
Greatcontent Terms and Conditions
The basic gist of the Terms and Conditions for authors:
The author works as a freelance contractor; there is no employment relationship between the author and Greatcontent, nor with the third party client
After registering, you may be required to submit a sample writing
You can't share accounts with anyone (you should be the only author on your account; if your spouse is also a writer, you should have separate accounts)
As a registered author with Greatcontent, you are required to either accept or reject individual assignments; if you continuously reject assignments, they may send assignments less frequently or stop sending them all together
As the author, you must ensure that you don't plagiarize, infringe on third party rights such as trademarks, or promote violence, slanderous, or illegal content
You can't contact the client directly without the prior written consent of Greatcontent
You can't work for a client that you get through Greatcontent, outside of the Greatcontent framework, for the same type of work
When you submit your work to Greatcontent, you transfer all rights to your content over to Greatcontent
---
How Much Does Greatcontent Pay?
Your pay will be determined with each new client. It will be based on the current valid version of the Greatcontent price list. The agreed upon amount will be credited to your account after the completion and approval of the project. Per a review on Glassdoor, your pay is based on your reviews and feedback.
---
When Does Greatcontent Pay?
It sounds like an author can withdraw money from their account up to 4 times a month.
Greatcontent reserves the right to only pay authors with proof of a certificate of business registration or proof of their freelance status. It's not very clear at this point, but it could just mean providing your social security number so that they can issue you an earnings statement.
---
Greatcontent Schedule
Your schedule with Greatcontent will be up to you. As long as you are meeting deadlines for the projects you accept, you can work as much or litte as you want. Remember that if you reject too many assignments, they may stop sending them to you.
---
Greatcontent Feedback
I was able to find some freelancer reviews on Glassdoor. Here is a summary of the pros and cons:
Pros:
Compensation is based on your ratings
Good side gig to make some extra money
Cons:
Much of the work is seasonal
Can wait a long time for clients to approve your work
Not suitable for full-time work
There are some poor reviews from employees, but remember this is a freelance position, so we can't always go by what employees say. But what could be relevant is that it's a somewhat new company and they're still working on processes.
My take away from the pros and cons from the freelancers is that Greatcontent has heard the complaint about too little work. Remember from the Application Process that you can submit your information and start the application process, but they put a hold on the final submission of applications until more work is available. While it means you'll need to wait, I think it's a good thing.
---
Is Writing for Greatcontent a Scam?
Based on my research, Greatcontent is not a scam. I wish I could have gotten into the application a little further, but I still think it's legit. If you want to get your application started and get on the list for when they have openings, go here to give them your info.
Again, Greatcontent isn't going to be a full-time gig, so if you'd like to work from home as a freelance writer, you'll need other clients, which is why we recommend checking out the course at 30 Days or Less to Freelance Writing Success. The course will teach you how to find your own high paying clients that can fill in your time and will usually pay more!
If writing isn't your thing, check out these helpful links for some other ideas:
Do you think Greatcontent is a scam or a legitimate way to work at home as a freelance writer? We'd love to hear your thoughts and experience in the comments below!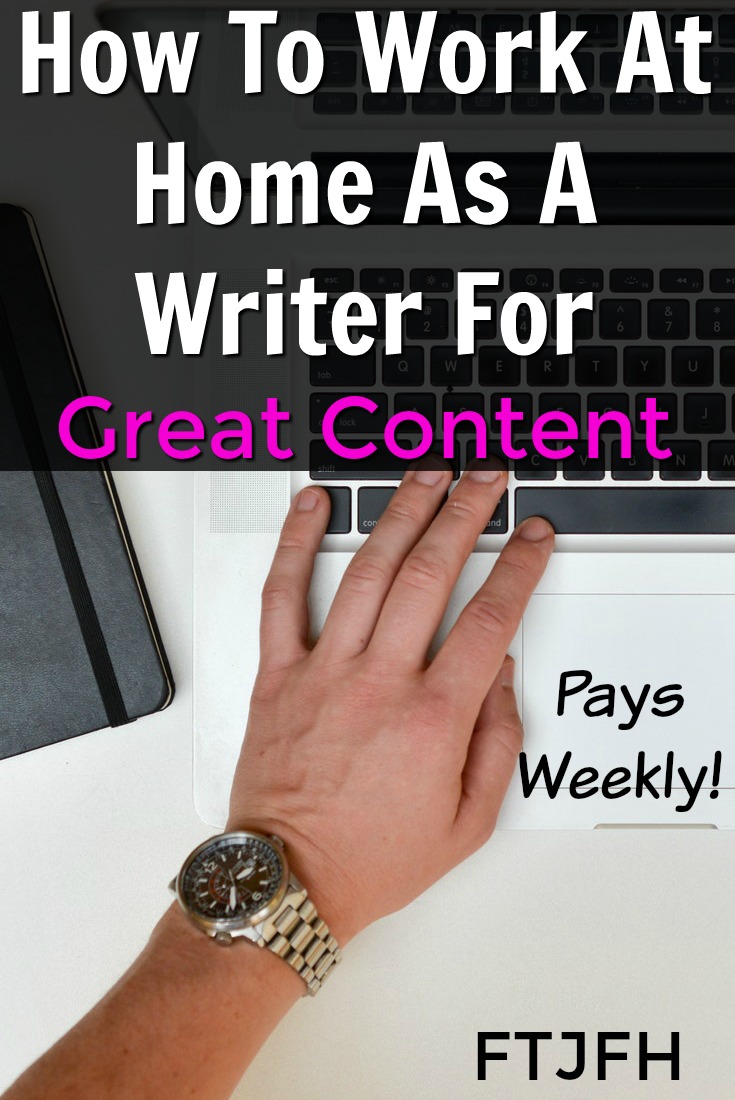 Summary
Reviewer
Review Date
Reviewed Item
Author Rating