Gabbyville provides live receptionist and phone answering services to small and big businesses alike.
Gabbyville hires virtual receptionists in the US, and you'll need to be able to receive and make calls for clients.
In this review, I will the requirements, application process, pay, and feedback from current workers.
Let's get started with this Gabbyville review!
---
Gabbyville Requirements
You'll need to be able to receive instructions from your clients. They may want to change their greeting based on their current specials or give you instructions based on their schedule for the day. Here are some other "requirements" for Gabbyville receptionists (or Gabbonistas, which is how they like to refer to their cheerful and professional virtual receptionists):
You'll need to have a pleasant voice
You'll need to be professional and have proper phone etiquette
You'll need to have a good work ethic, including stellar attendance
You need to be organized and take clear, concise notes
You need to be able to follow directions (some clients will want to receive their messages via phone calls, text messages, or by email, so you need to be flexible)
You'll need to be familiar with and comfortable using a variety of scheduling systems so that you can schedule appointments for the clients that you work for; Outlook, Google Calendar, and Timetrade to name a few
You should be willing to learn new programs and apps based on what your clients need
You need to be willing and able to make phone calls on behalf of your client
You should be willing to follow a script if that is what your client wants you to do (even though scripts can sound "bad" at times, you still need to be accommodating and respectful of your clients' wishes)
You should be comfortable making calendar updates for your clients
They offer Bilingual Spanish receptionists, so if you're bilingual, that would most certainly be a bonus for you
You need to be able to multi-task
It sounds like you will need to be residing in and working from within the United States.
---
Gabbyville Application Process
I found on another job site that you can send your resume to career@gabbyville.com. I sent an email to the address to ask if it's really that simple. No response yet. So until I find out otherwise, if you want to apply, send your resume to career@gabbyville.com.
Update: 1 week later and no one has even opened my email.
---
How Much Does Gabbyville Pay?
Based on a review from 2016, Gabbyville pays their virtual receptionists $9 per hour. But they converted from a contractor model to the employee model which means that your taxes will be deducted from your pay. Some people like this, so this is neither a pro or a con. Raises and bonuses are paid every year.
---
Gabbyville Schedule
Gabbonistas answer calls Monday through Friday from 8:00 am to 8:00 pm Eastern Standard Time. You won't work for 12 hours a day, but those are the hours for which they need availability.
You'll never have to work nights or weekends. Yay! And, you can work 40 hours per week if you want. Not only that, you can work overtime after 90 days.
---
Gabbyville Feedback
I found a review on Indeed which states that the hours are flexible, but the pay is low. There are 13 reviews on Glassdoor, and 78% would recommend to a friend! Here are the pros and cons.
Pros:
Much better than other call center jobs
Great culture
Phenomenal support from management and other team members
Interesting to deal with a variety of industries; helps to expand my knowledge base and makes for an exciting day
The company is very supportive of work-life balance
They are flexible and try to work with your schedule
The job is basically pretty simple
Cons:
Not necessarily a con, but things change quickly based on customer needs, so if you don't adapt well to change, it would be a downfall
Phone calls are usually back to back, so you need to work quickly but still maintain accuracy
There is a fine line between virtual call-taker and virtual assistant, and sometimes the clients cross the line, and it can be difficult to manage that kind of scope-creep
No room for growth
You can move up to team lead, but you just end up with more work and very little extra compensation
Management, HR, and supervisors can be "shady," and there seems to be an "inner circle" mentality
Unfortunately, the "inner circle" feedback is a recent comment, from October 2018. But you have to take all comments with a grain of salt. This person could have had a bad experience, and someone always does. But it doesn't mean it's a bad company. I actually liked the thorough response from Gabbyville. And there were far more positive responses than negative.
---
Is the Virtual Receptionist Job with Gabbyville a Scam?
Based on my research, Gabbyville is not a scam. I base this mostly on the number of reviews and the fact that they have recent reviews. I don't love that it's not clearly spelled out on their website how to apply. But I do love most of the reviews. If you want to be a virtual receptionist, send your resume to career@gabbyville.com.
If live phone calls don't interest you, check out these helpful links for some other ideas:
How I Made Over $13,000 Online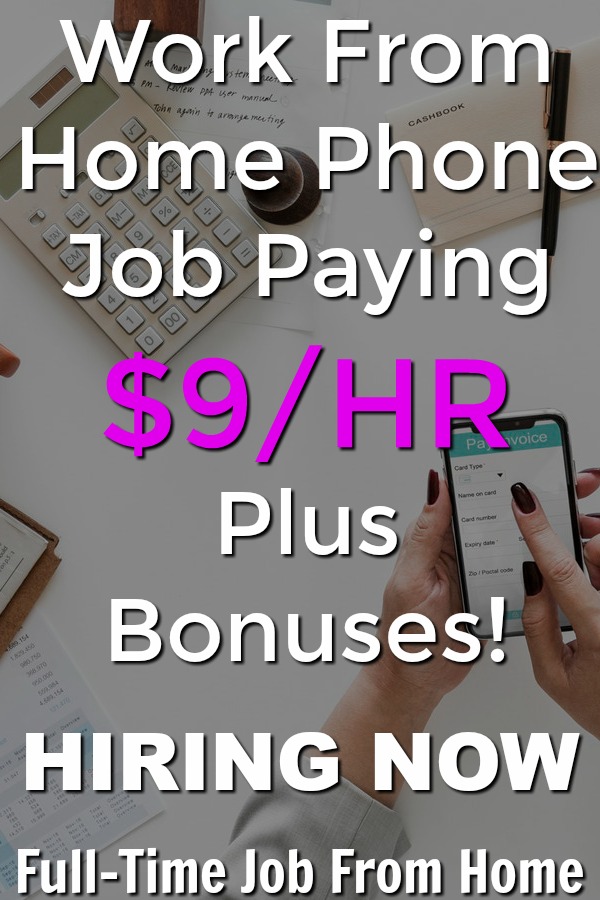 Summary
Reviewer
Review Date
Reviewed Item
Author Rating