QKids Work At Home ESL Tutor Review
NOW KNOW AS QKIDS
Funbulous is an English Second Language Tutoring company that hires a work at home position in the US and CA paying around $16-$20 an hour.
There're some requirements and an application process but the job seems to pay well, and feedback from current tutors is positive.
In this review, I'll cover the requirements, application process, schedule, pay rate, and feedback from other tutors.
If you're interested in this opportunity, check out VIPKid, a similar company that pays up to $22 an hour!
---
Funbulous Requirements
There're a few requirements you'll need to meet to apply. I've listed them below:
Live in the US, UK, or mainland China
University Graduate or Currently Enrolled
Stable Internet Connection
If you can meet these requirements, you can fill out an application on their website. It should only take a few minutes, but you'll need to attach a resume and provide basic contact information.
---
Funbulous Application Process
Once you fill out an application on their website, you should hear back within a few days if they're interested. Once you hear back there're several steps of the application process that I've listed below:
Application – Fill out on website
Interview – Short 3 minute video
Pre-Demo Training – 1-hour training
Demo Lesson – 30-minute lesson
Trial Lesson – Three 30-minute lessons
Being Hired
You're paid $16 for the Demo Lesson, and $8 for each Trial lesson even if they decide not to hire you. The pre-demo training and interview are not paid.
---
About The Work
When tutoring at Funbulous you'll teach classes of 1-6 students. Most students are 5-12 years old and located in China. All tutoring sessions last 30 minutes each.
Funbulous has all of the teaching material prepared, but you will need to review it before starting each tutoring session.
You can learn more about their interactive teaching platform here.
---
Funbulous Tutor Schedule
It seems that the schedule at Funbulous is flexible, but there're specific times that you can sign up for each week. At this time they require all tutors to work at least six hours each week. You can sign up for 30-minute blocks in the following times (time is Eastern Standard):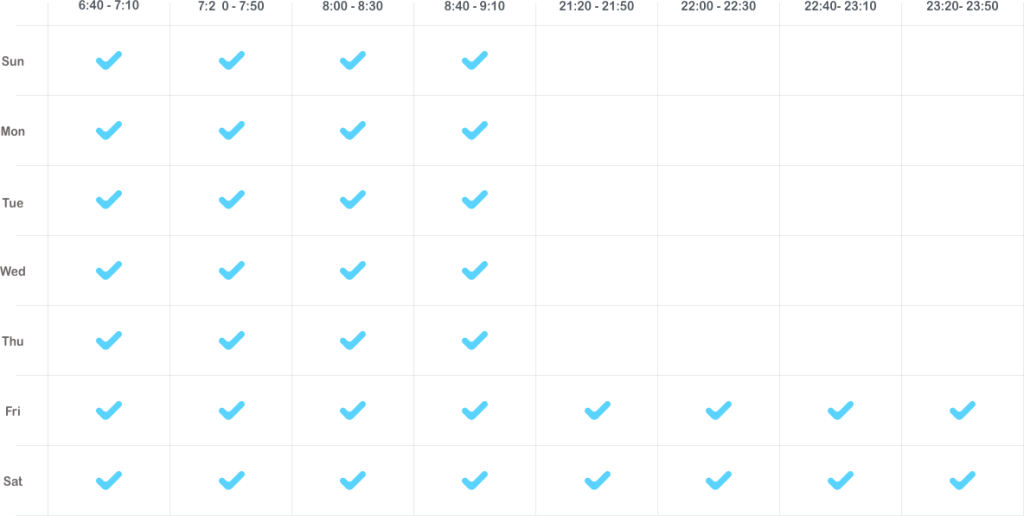 They mention in their FAQs that they prefer you keep a consistent schedule, but if changes need to be made they'd prefer you give them a week notice.
---
How Much Does Funbulous Pay?
On the Funbulous website, they list that most tutors make $16-$20 an hour. On their FAQs, they say that all teachers get paid in USD with a base pay of $8 per 30-minute tutoring session.
They also list that you can earn weekly bonuses for attendance and high-quality tutoring. They do not list the amount of these bonuses, but I'm assuming it works out to a few extra bucks per hour which is why they list $16-$20 per hour.
Funbulous pays monthly via Direct Deposit in the US and via PayPal in CA.
Tutors are responsible for reporting income for tax purposes.
---
Funbulous Feedback
Funbulous has over 100 reviews on Glassdoor with a rating of 4.4 out of 5. There's a ton of great feedback over there, so I highly recommend reading some of the reviews at Glassdoor.com.
---
Is Funbulous A Scam?
Working as an ESL tutor for Funbulous is not a scam. It's a completely legitimate company with great feedback from current tutors.
If you'd like to learn more or to start the application process, visit Funbulous.cn.
If you have any information about this opportunity I'd love to hear your thoughts in the comments below!
Tutoring not for you? Here're some helpful links to other ways to make money online and work at home!
Thank you for taking the time to read my Funbulous review, if you have any feedback on this site please leave comments below!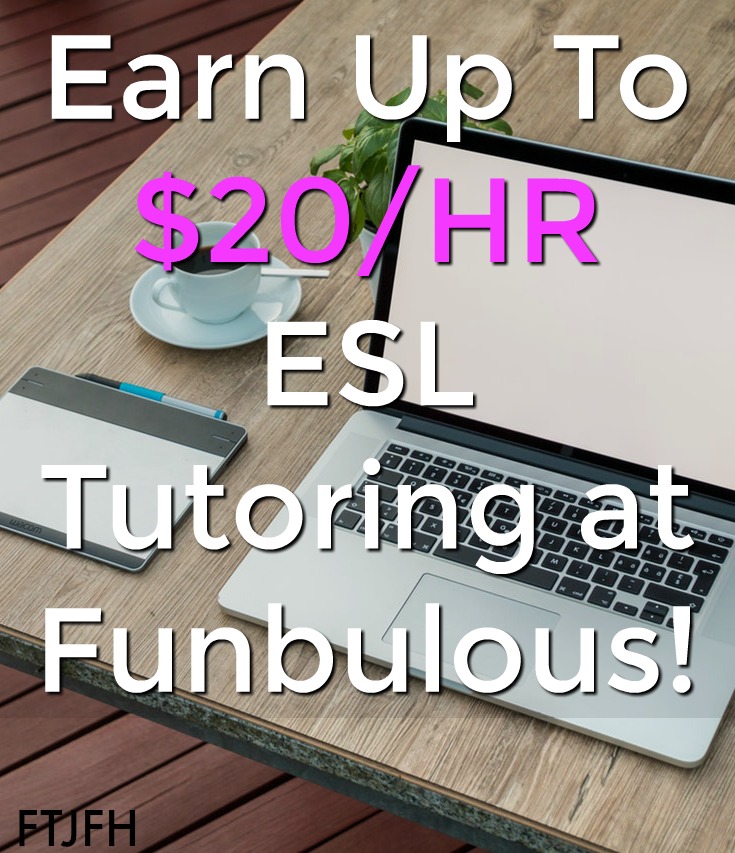 Summary
Reviewer
Review Date
Reviewed Item
Author Rating