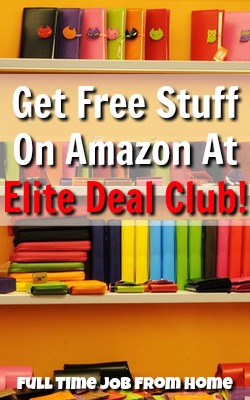 Elite Deal Club is a site that lets you get super cheap Amazon products in exchange for an honest review. Some advertisements say free Amazon products, and although I have seen a few free products, most are just at a significant discount. Most of the time you'll pay a few bucks for a product that's usually $20.
Most of the products have to do with electronic accessories and health, but there're other products from time to time.
This site isn't super popular yet, so it's a good site to join and take advantage of the deals while there's not a ton of others taking up all the discounted products. If you'd like to learn more about receiving free products to keep, here's an awesome e-book to check out!
In this Elite Deal Club review, I'll show you how it works, what type of products you can get, and answer is it a scam or legit way to get free/discounted Amazon products.
---
Elite Deal Club Review
Site: Elite Deal Club

Price: Free To Join
Score: 90 Out of 100
Verdict: Legitimate
In this Elite Deal Club Review, I gave them a good score and marked it legitimate. I went ahead and took advantage of a deal, and I'm very happy with the product. It was an iPad case that was usually $9.99. With the coupon code, I got it for $.99 with Free Shipping.
All I had to do was write a quick short, honest review and received a significant discount on the product.
I don't have any complaints about Elite Deal Club other than if you don't have Amazon Prime, you might not get free shipping on all items, but if you do, 2-day shipping is free on all items.
---
How Does Elite Deal Club Work?
1) See What Deals Are Available
Each morning you'll receive an email from Elite Deal Club showing you the newly added products available at a discount. Each product has a limited number of coupons, so if you find an item you'd like, make sure to claim a coupon quickly.
2) Claim A Coupon
To claim a coupon, click on the item you'd like to buy. You can check out the product on Amazon or just click the claim coupon button. You'll be able to see the coupon right away, and next, you'll need to purchase the product.
3) Purchase Normally and Use Coupon
You can quickly click the product link to see the product on Amazon. All you need to do is add it to your cart like you normally would and proceed to check out.
During the checkout process, you'll be prompted to enter a discount code. Enter the code from Elite Deal Club, and you should see the price change.
Purchase the product, and you should receive free 2-day shipping if you're a prime member.
4) Receive Product & Write An Honest Review
Once you receive the product, make sure to use it. They're looking for honest reviews, not positive reviews. If you receive a product and it's not great then don't say it is.
Make sure to use the product and give details about what you like and dislike about the product. You're getting a great discount on the product, so make sure to take time on the review. "product is good" is not a sufficient Amazon review!
---
What Products Are Available?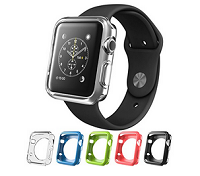 For the most part, the items available have to do with electronics accessories and health and wellness. There's tons of $20 phone, tablet, and computer cases at a huge discount.
There's also many beauty and weight loss products that can be bought at a huge discount. Make sure to be safe when purchasing the weight loss products.
Other then these two main categories, you'll find cleaning supplies, baby products, sunglasses, and almost any other category of product. It's just these products don't come up as often as the electronic accessories.
---
Elite Deal Club Referral Program
Elite Deal Club does have a refer a friend program that's a bit different than others I've seen. They hold a contest each week to see who can get the most referrals. If you're in the top 20 of referrers that week, you'll earn an Amazon Gift Card.
First Place gets a $25 Amazon Gift Card
2nd -4th get a $10 Amazon Gift Card
5th-20th get a $5 Amazon Gift Card
They give you your own referral link that you can share on social media and with your friends. Be a top referrer and pay for a few discounted products with your winnings!
---
Elite Deal Club Complaints & Concerns
Discounted Items Not Always Free
This isn't a huge concern, but I first came across Elite Deal Club because of an ad that said "free Amazon products." After joining I did see a few products that were completely free after the discount, but they were both sold out of course.
99% of items are not free, but they are at a huge discount. It seems that most are $2 or less when they're usually $10-$25. Just know that not all items are free and you won't have any surprises after joining.
Free Shipping
Now most of the items that you can get on Elite Deal Club have free shipping, but you'll need to be an Amazon Prime member. If you're a member, you'll get free 2-day shipping on all items.
If you're not a Prime member, there's a chance you'll have to pay for shipping. Most of the items are very small, and shipping costs aren't very expensive, but it still cuts into the discount you'll receive.
---
Is Elite Deal Club A Scam or Legit?
Overall Elite Deal Club is a great "Deal." It's a scam free legitimate way to get Amazon products at a huge discount.
If you plan on taking advantage of this site often, it may be worth the Amazon Prime membership so you can get free 2-day shipping on all products. It's pretty reasonable if you order products from Amazon regularly.
I'm a member so you might as well be one too. To learn more or to join visit EliteDealClub.com. For more information and ways to get free products to keep, check out this product testing e-book!
If you're into saving money while you shop, make sure to check out Ebates and Ibotta, these are two of my favorite ways to make an extra income online.
Extra Income is great, but here's how you can make a full-time online income with My #1 Recommendation.
Do you think Elite Deal Club is a scam? Have information to add to this Review? Comment below!
Summary
Reviewer
Review Date
Reviewed Item
Author Rating