FeaturePoints is an awesome app that lets you earn cash for downloading other apps on your smartphone. I've seen a few other apps that are similar, so I thought I'd write a review and see if this app is a scam.
The FeaturePoints app is available on Apple and Android mobile devices, but it's much easier to get started on Android phones.
You won't earn a ton of cash, but you can quickly cash out a $1 PayPal payment a few minutes after downloading the app!
Please understand that FeaturePoints and other apps that pay you to download apps will never make you more than a few bucks. If you're serious about making a large online income, check out My #1 Recommendation, it's how I made over $13,000 online last month!
Inside this Feature Points review, I'll cover how to sign up, how to earn, what rewards are available, and show you proof that this app pays.
---
How Does FeaturePoints Work?
1) Download The App and Earn 50 Points

The first step is to head over to FeaturePoints.com and download the app. Android users can easily download the app in the Google Play Store. Apple product users must visit FeaturePoints within Safari on their device. When using the link above or the referral code: 4YK9XY , you'll earn 50 Free points when joining.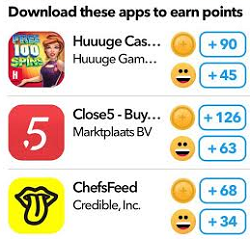 2) Download Apps From Their List To Earn Points
Once you've downloaded the app, you'll see a full list of apps that you can download to earn points. It will show the apps name, how many points it pays, and how long you'll need to use the app. Simply click on the app, and you'll be taken to the app store to download the app.
3) Open and Use the App
Once you've downloaded the app, you'll need to open it and use it. Most of the time it says to use the app for 2-minutes. I've found that you can get away with using it less on some apps. But I've never had trouble getting credit if I used the app for the full 2-minute requirement.
4) Exchange Points for Awesome Rewards
Once you've earned some points, you can exchange them for gift cards. I'll cover a full list of available rewards later, but you can get Amazon gift cards starting at $1 and PayPal payments starting at $3.
---
My FeaturePoints App Review
App: FeaturePoints

Price: Completely Free
Score: 90 Out of 100
Verdict: Legit
I gave FeaturePoints a good score and marked it legit in this review. I've seen many similar apps and the biggest advantage I see with FeaturePoints is the option for PayPal payments. That's my favorite way to get paid, and similar apps don't offer it.
I do have a few complaints with this app, but as long as you know this is just "extra income" you'll be very happy with this app. You can join here or enter the referral code: 4YK9XY, to earn 50 free points.
---
FeaturePoints Rewards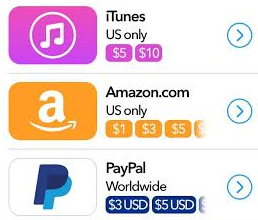 FeaturePoints offers many different reward options. Most start at $5, but they do have a few that start lower. You can get an Amazon Gift Card starting at $1 and a PayPal payment starting at $3.
Here're the other gift card options, like I said these start at $5 or more. iTunes, Google Play, XBox, Starbucks, PlayStation, Steam, League Of Legends, Nintendo eShop, and Battle.net.
Rewards seem to be delivered with 24 hours, but it's usually instant.
---
FeaturePoints Referral Program Code

FeaturePoints does offer a referral program that can help you earn more. You'll earn 50% of all the earnings your referral earns from downloading apps. Your referral will also earn 50 free points when joining through you.
Everyone has their own referral code, mine is 4YK9XY, if you use it you'll earn 50 points. You can share your link on social media or your website if you have one.
This is just an easy way to earn more points, and the best part is your friends earn them for you!
---
FeaturePoints Complaints
Small Income
For some reason, everyone thinks that every app and online opportunity is going to make them rich. FeaturePoints won't be a huge income, but it is possible to earn a reward after using the app for a few minutes.
As long as you know that this app will be "extra income" you should be happy.
Apple Users Have It Tough
I have an iPhone, and it's still pretty easy to get going on, but Android users have it much easier. Instead of just downloading the app, you'll have to visit Feature Points on Safari (must be Safari, Google Chrome will not work).
After that, the process is the same, but it's an extra step for iPhone and iPad users. Surely you can figure it out!
---
FeaturePoints Payment Proof
Well, I've covered how to app works and all the important details, but none of that matters if the app doesn't pay. I've included proof below that I was paid a $1 Amazon Gift Card from FeaturePoints: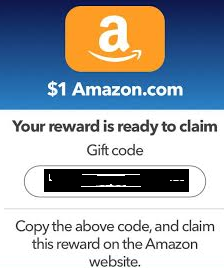 Update: I've been using the app for a few years now and get paid every month, but now via PayPal. Here's proof FeaturePoints pays via PayPal:
---
Is FeaturePoints a Scam?
FeaturePoints is a completely scam-free way to get paid to download apps. I like that this app pays via PayPal. There're a few concerns with the app, but overall a great app to use to make some extra money.
Please know that this app won't make you rich, it's perfect for some extra cash. If you'd like to join and earn 50 free points you can enter the referral code: 4YK9XY, or join through the link below.
Again, please understand that although FeaturePoints is legitimate it will never make you much money. You'll be earning a few cents per app you download. If you're serious about making a large online income, check out My #1 Recommendation, it's how I made over $13,000 online last month!
Do you think FeaturePoints is a scam? I'd love to hear your thoughts on my review in the comments below.
If you didn't find what you were looking for here, check out these helpful links to other ways to make money online:
Work From Home Companies Hiring Now
Extra Income Sites That Pay Me Each Month
How I Made Over $13,000 Online Last Month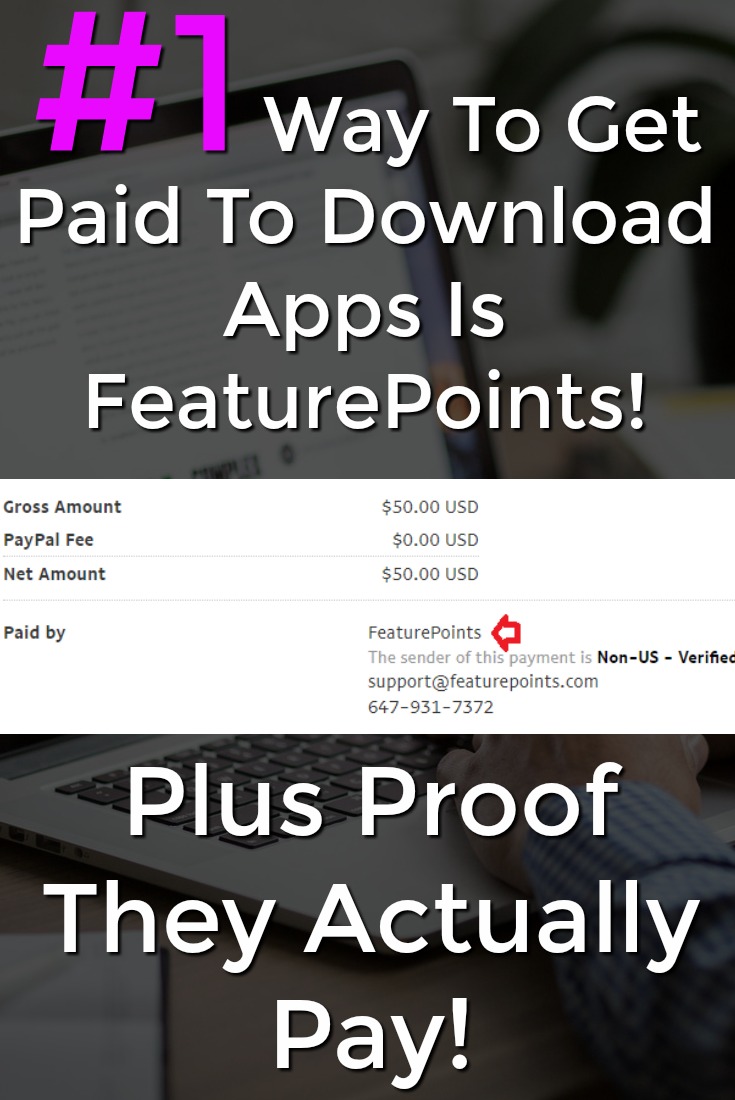 Summary
Reviewer
Review Date
Reviewed Item
Author Rating