Concentrix is focused on the Work At Home (WAH) work model and offers virtual solutions for clients around the world. The bulk of their WAH jobs are for customer service related roles.
In this review, I will look at the work at home opportunity that exists with Concentrix.
If you don't think customer service calls are for you, check out My #1 Recommendation, it's how I made over $13,000 online each month!
Known Scam Not Associated With Company!
Over the last few months, I've received several comments from people saying that they were offered a position from an Allison Lin who is saying she's the hiring manager with Concentrix SHE IS NOT!
Several people have had Google Hangout interviews with her and at the end, she offers you a position but you have to pay for three pieces of software before the company will hire you. DO NOT PAY FOR THE SOFTWARE.
This is a scam and is not associated with the company in any way! Here's Concentrix's response to the matter:
You may have been contacted by someone posing as a Concentrix employee. Concentrix does not ask their applicants or staff for money. We do not send cashier's checks to have you pay for it. We do not ask for iTunes cards from you.
Google Hangouts is also not a platform we use for interviews.
You should always see that the person who contacts you does so after you apply on our website and their email should end with     @Concentrix.com     our email addresses do not go through @gmail.com
Anything different is a scammer.
You can place your application with us by going to: http://jobs.concentrix.com/ShowJob/Id/1838591/Work-at-Home-US-Customer-Service-Representative/
---
Concentrix Requirements
Here are the technical requirements you'll need to work at home for Concentrix:
Broadband Internet Access (no satellite)
High-Speed DSL
Cable
FiOS
Basic Landline Phone Service
No VoIP such as Vonage, Skype, or Magic Jack
Corded Telephone
Corded Headset ("wireless" is not acceptable)

Must have Mute/Hold Button
Must be hands-free
Noise-canceling microphone
Amplifier
You don't need these things in place before applying and accepting a job. But you'll need it before you can start training.
You'll also need a distraction-free workspace for your entire shift. Your workspace needs to be secure in order to maintain Corporate Privacy requirements.
At Concentrix, they favor ability over experience. Here are the skills that would help make you successful:
Organized
Independent
Disciplined
Effective communicator
Personable
Focused
---
Concentrix Application Process
Concentrix hires call reps for their clients as employees, not independent contractors. As you go through the application and hiring process, they will not ask you for any personal information until after the offer has been made, and you have accepted the offer. After you are hired, you will fill out new-hire documentation which does ask for your social security information, birth date, and bank account info.
Don't be scared by this, just be cautious. Personal information like this should only be asked for AFTER you have been hired. This goes for any work at home company you decide to work with.
Click here if you want to apply at Concentrix. Click on the button at the center of the page that says Join Our Talent Network. Scroll down to fill in your information.
You'll give your name and email. Next, you need to select your areas of interest. To select more than one area of interest, hold the control button and click on the topics you want to select. You will select your preferred location. For the preferred location, scroll all the way to the bottom of the list to choose Work At Home – Canada or US. Last, upload your resume.
I entered everything and clicked on Join. Very fast and easy! A tiny message appeared (I had to scroll up to see it) saying "Thank you for joining, this confirms your information has been received." Click on a link to continue looking at jobs. Now you will see a list of available positions, and it looks like these correspond with the areas of interest that I selected.
I selected only 2, customer service and sales, and I see 4 jobs. I suggest selecting everything you might be interested, so you see as many options as possible.
Next, I clicked on a technical support job to see what happens. The full job listing appears and it tells you about the job and the company. It also specifies that it is a full-time position. I now have the option to apply to this job. I clicked on Apply Now. Part of my previously entered info is displayed. I clicked to save and continue. Next is a privacy agreement. After accepting, you will log in or create a username and password.
They say in the FAQ's that it takes 7-10 days to review applications.
---
How Much Does Concentrix Pay?
Your rate will start at $10.25 per hour. This can vary based on the skills needed for the job and also the geographic region, ensuring they are paying competitively. Pay is by the hour, not per call.
---
When Does Concentrix Pay?
Concentrix pays every 2 weeks. They have two payment options for employees who work from home: direct deposit to your bank account, or directly to a pay card.
---
Concentrix Training
Training is paid! It takes place in centralized locations in a classroom setting. But if you aren't near a training location, you will do virtual training.
The length of training varies by clients. The typical length is up to 16 days, followed by 4 weeks of nesting.
Not everyone is cut out for this type of work. You need to pass evaluations as part of the training before you can take on a client. If you don't like the job or it doesn't seem like a good fit, you will probably find out during training. But again, your training time is paid.
The training schedule varies. They usually offer several sessions, but the schedules are fixed, and 100% attendance is required.
---
Concentrix Schedule
You will agree on your schedule at the time you are hired. The maximum hours you can work is 40 hours per week.
They hire for both full-time and part-time. Generally, the hours fall between 5:00 AM and 11:00 PM.
If you need time off, you can request it, and it is granted on a case-by-case basis. Your clients will need you, and once you are on a schedule, they need you to work your assigned shifts. If you need to change your schedule for a particular day, or change your complete schedule, there is a process in place to request the changes.
They do have late night and weekend shifts. Some clients will need overnight support, so those kinds of hours are available. The busiest times are evenings and weekends.
---
Concentrix Feedback
There are A LOT of reviews on Glassdoor! Even though the Concentrix website says you'll make $10.25 per hour, the average looks to be around $11.50. Some reported as low as $9, but also up to $15 per hour.
Many people report that they enjoy it because they are working from home and that the company is very supportive of their employees. The schedules are flexible, good pay, and you can move up the ranks.
On the contrary, some said you won't get the shift you want and that it can be very busy and stressful.
Follow this link to Glassdoor if you want to read more of reviews.
---
Is Working for Concentrix a Scam?
Based on my research, working remotely for Concentrix is not a scam! If you like customer service, want to be employed versus being an independent contractor and want to work part-time or full-time, you should definitely check out Concentrix! Here's the link to get your job search started.
Please read the top of this review to find out about KNOWN SCAM not associated with the company asking you to pay for software!
Phone customer service work won't be for everyone. If you want to make a full-time income from home, check out My #1 Recommendation, it's how I made over $13,000 online each month!
If this doesn't sound appealing to you, check out these helpful links for some other ideas: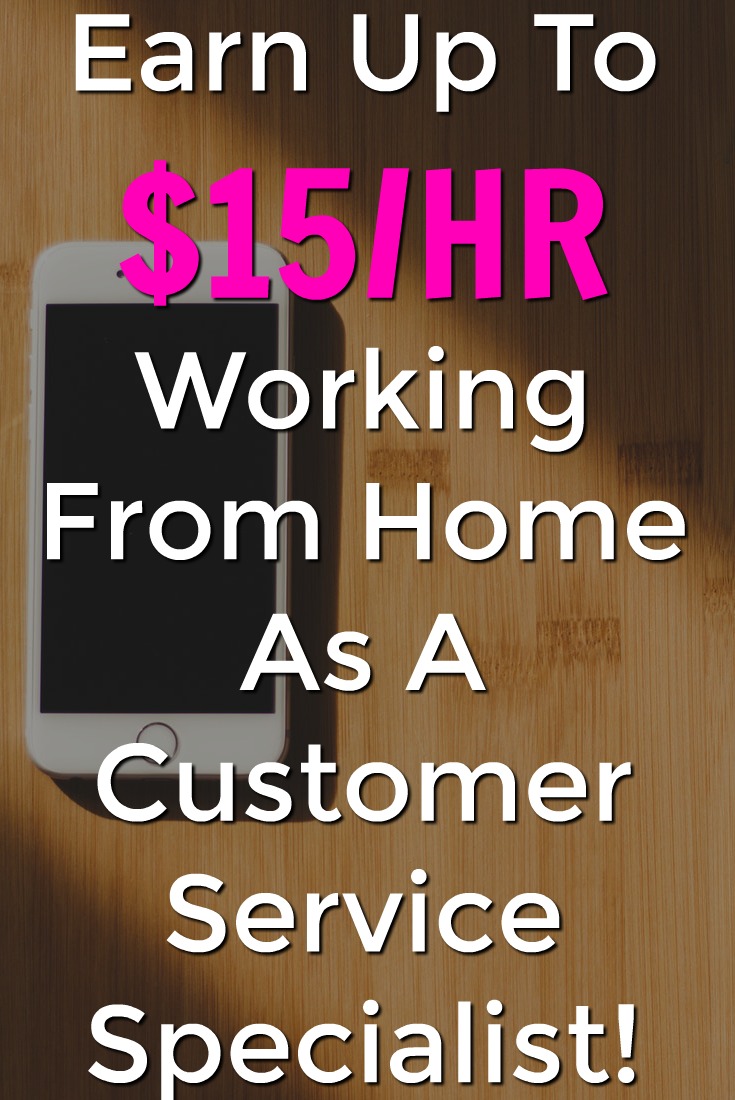 Summary
Reviewer
Review Date
Reviewed Item
Author Rating