I'm about tired of these Binary Options Scams and I'm sure you are too. Binary Cash Creator is another scam that offers you a secret system to make tons of money with Binary Options.
Just like all the other binary option scams out there Binary Cash Creator plays on your emotions and uses big money and a guarantee to get you to buy this product.

Unfortunately no one is making money with these systems and they are all just flat-out scams.
In this Binary Cash Creator Review we will take a look at why this product is a scam and prove to you that Binary Option Systems aren't worth your time or money.
---
Binary Cash Creator Review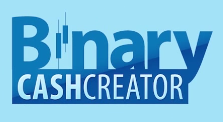 Website: BinaryCashCreator.com
Price: Free + Money for your account
Score: 5 out of 100
Verdict: SCAM!
I gave Binary Cash Creator a very low score and have marked it a scam because there is nothing different from this product and all the other Binary System scams out there.
This product DOES NOT WORK, they use lies and guarantees to get you to buy this product, and everything inside this program is set up for you to lose money.
I don't recommend this product to anyone!
---
Why Is Binary Cash Creator A Scam?
Sales Page
Just like most online scams, Binary Cash Creator has a sales page full of lies just to get you to buy the product. I have included a screenshot of a few that jumped out at me below.

Here is the first thing that jumps out at me. 100% automated. In my experience with reviewing online products I have found that any type of automated process or system does not work!
Not to say that computers aren't capable of trading stocks these days, but those are million maybe even billion dollar systems large companies have.
Why would someone give it to you for free!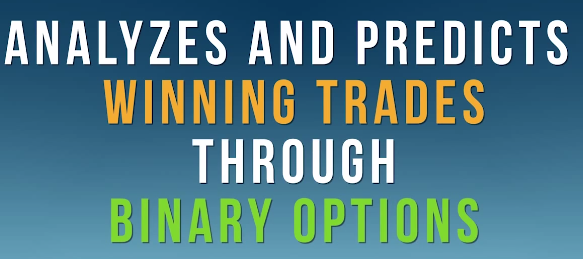 So if you know much about Binary Options Trading you basically have a 50/50 shot on winning a trade. Once again let's talk about the computer software that large companies have. Why would some one give you a free piece of software that has a high percentage of winning trades.
No you haven't found the nicest person in the world you have found a scam artist.
Not Actually Free
The next issue with this program is its advertised as completely free. Which is half way true. To actually sign up for the system you have to pay $0, so it's still free, but to actually use the system you have to deposit money with one of their "trusted banks."
These banks aren't "trusted banks," these are the banks that will give them a commission for you putting money into your account.
Although it's free to access the system you will have to put money into your account to use it, meaning they are advertising a product as Free when it's really not!
No Risk Guarantee 
One thing that makes me laugh about the Binary Option Scams is they always have a no risk guarantee, that this product will 100% make you money.
If you have any prior experience or know anything about the stock market you know every time you invest in something your gambling your money.
There is no guarantee that you will ever see any of that money ever again. With that in mind Binary Options is the same and with the product Binary Cash Creator you most likely won't see any of it again after losing trades and high fees per trade!
---
Should I Buy Binary Cash Creator?
I think throughout this review I have made it very clear that Binary Cash Creator is not a product that I recommend to anyone.  Which means I don't think you should join even if the program is free to get access to at first.
There is nothing about this system that will help you make money with Binary Options, all this company wants is the commission they receive when you put money into your account and lose it all.
Stay away from this product and other Binary Option products like it, you will be happy you did!
---
How Can I Make Money Online
Don't get me wrong Binary Options is a legit way to invest. Although it's not the highest regulated area of trading, the concept of binary options is legit if you get with a legitimate broker.
The problem I have are with the products people have created that have a fail proof way to make millions with Binary Options. Those are the products that are scams, so if Binary Options is something you're still interested in find yourself a trusted online broker and go for it! Good Luck!
If Binary Options and investing isn't what you're looking for then I have a few other options for you. To see all the Jobs I claim legit, visit All Scam Free Online Jobs.
To see how you can start your very own online business, which you can build up the income over time, visit Start Your Own Online Business. 
Thank you for reading this Binary Cash Creator Review. You now know this product is a complete scam and I hope you saw this review before getting involved. If you would share with me your experiences below in the comments section!
Summary
Reviewer
Review Date
Reviewed Item
Author Rating