AppWinn Review: Paid To Review Apps Scam?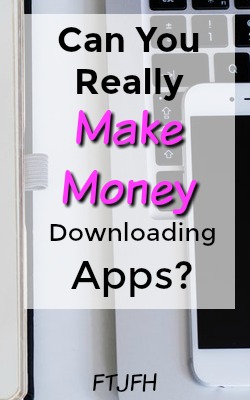 AppWinn is a site that pays you to download and review apps. This is not a new concept, and there're some legitimate sites out there, but today I'd like to write a review of AppWinn and see if it's worth using.
The first thing you should know is you'll earn around $1 per app review, so this won't make you much money. For the time it takes to download an app and leave a review, you won't be earning much!
I prefer FeaturePoints; you get paid more to download apps, don't have to write a review, and get paid via PayPal and gift cards starting at $3!
In this AppWinn Review, I'll cover how it works, how to get paid, and if this is legitimate or a scam!
---
AppWinn Review

App: AppWinn
Type: Paid To Review Apps
Verdict: Legitimate (Small Income)
In this AppWinn review, I marked them legitimate, but it's not a site I recommend. You'll be earning a very small income for downloading and reviewing apps. There're sites out there that pay you more just to download apps and not leave a review.
With that being said, AppWinn is legitimate and does pay, but I don't think it's worth the time when you can be earning more and doing less work!
If you decide AppWinn is worth joining, just know you'll earn a small income but will get paid.
Last Month I Made

$13,841 Online
I Bet You're Tired Of Making Pennies Online. No More BS. If You're Serious About Making A Full-Time Income Online You Need To See The TRUTH. Stop Wasting Your Time With The Next Big Thing When There's Already A Proven Method That Works!
---
How Does AppWinn Work?
1) Sign Up For Free
Signing up for AppWinn is free, and you can do so by visiting AppWinn.com. It only takes a few minutes to get going, but you do need to enter your iTunes or Android nickname which is different than the email that you use.
2) Download Available Apps
Once you've signed up, you'll have one app that you can download and review. Click the link to download the app and use it for a bit. Once you've used the app, it's time to leave a review.
3) Leave Detailed Review
Leave a detailed review in your app store. Your review should be at least four sentences long and include what you liked and didn't like about the app. Once you submit your review, AppWinn will review it and approve it within 24 hours.
4) Get Approved and Get Paid
Once your first review is approved, you'll unlock more apps to review. The better the reviews you leave, the more apps you'll have access to. Once you earn $5, you can request a cash out via PayPal or XBox gift card. They have other rewards too, but they don't start until $10.
5) Refer Friends and Earn More
If you'd like to earn more, a simple way to do so by using the refer a friend program. You'll receive 50% of all of your referrals earnings for life. You can easily earn a few extra bucks a month by referring a few friends. If you'd like to earn more than that, learn how to start a profitable blog, and start referring 100s or 1000s of members!
---
How Does AppWinn Pay?
You'll earn 100 points per app you download and review. 100 points are equal to $1. AppWinn has PayPal payments and Xbox gift cards starting at $5. They also have gift cards to Google Play, iTunes, Starbucks, and Amazon starting at $10.
Once you reach the cash out the amount, you can redeem your points for a reward. It can take up to seven days to receive your reward, but it's usually just a few days.
---
AppWinn Complaints
Small Income
If you've ever been on my blog before, you know I'm a huge fan of making an extra income anyway that I can. With AppWinn you'll be earning around $1 per review, which sounds okay until you learn that there's a limited number of apps to review and you'll need to make $5 before you can get your money.
As mentioned in this review, there are sites out there that will pay you the same or more to just download apps and not leave a review. For that reason, I can't recommend AppWinn as time well spent.
---
Is AppWinn A Scam?
Thank you for taking the time to read my AppWinn review. AppWinn is not a scam, but it's not going to make you much money either. I feel like there're better options out there if you'd like to get paid to download apps.
To learn more about the app, I prefer to get paid to download apps, make sure to check out my FeaturePoints review.
Getting paid to download apps will never make you rich, but can be an easy way to make money in your spare time. If you don't think downloading apps is for you, make sure to check out these helpful links:
Do you think AppWinn is a scam? I'd love to hear your thoughts on this review in the comments section below!
Summary
Reviewer
Review Date
Reviewed Item
Author Rating